Celebrate Christmas and New Year at Penina Resort
22 October 2015
---
Join us for Unforgettable Seasonal Celebrations in the Algarve
In order to offer the very finest festive experiences, our team at Penina Hotel & Golf Resort have put together an outstanding array of events and menus to suit every taste. From exclusive golf clinics and competitions, to a range of tempting dinners and an exciting kids' programme, we'll ensure every member of the family has a truly unforgettable festive season.
Exciting Events for the Whole Family
Whether you're seeking the ultimate seasonal golfing experience or a fun-filled break for the little ones, our festive events line-up will deliver outstanding entertainment for all. Our world-class Kangaroo Club will reopen exclusively between the 18th of December 2015 and 2nd of January 2016 to provide a whole range of activities and learning experiences for children to enjoy. With a crèche, indoor and outdoor play areas, including a fully stocked games room and climbing area, and a fully trained team, we can ensure your children experience a truly memorable Christmas break in a safe, friendly and fun environment.
While the little ones look forward to a non-stop day of fun, there'll be a whole host of activities awaiting the rest of the family too. Golf fans can take part in a range of events on the renowned Sir Henry Cotton Championship Course; the first 18-hole course in the Algarve, which has hosted the Portuguese Open 10 times. Residents will be invited to take advantage of complimentary golf clinics run by our team of professional golfers on the 23rd and 28th of December to ensure they get the most out of their Christmas golfing break in the Algarve. Work towards golfing goals under the tutelage of José Lourenço, who has worked with the likes of former Ryder Cup Player Peter Dawson, and José Marcelino, who has previously played on the Portuguese Professional Golf Tour amongst many other pro-tournaments… before showing off your newly sharpened skills in our two seasonal Stapleford competitions*.
Crowds are set to gather on Christmas Eve for the Penina Christmas Competition that will see competitors take on the renowned course's many challenges; from bunkers, slopes and ditches, to streams and lakes. The individual Stableford will be followed by a prize-giving cocktail event during which seven awards will be presented for achievements including nearest to the pin and longest drive… ensuring Christmas will indeed come early for winners! Alternatively, see 2015 off in style by taking part in the XIV Penina 'Champagne Piper Heidsieck' Two Ball Better Ball Stableford on December the 31st and attending its prize-giving cocktail and buffet event... before getting ready to celebrate the New Year.
Festive Fine-Dining at Penina
Penina Resort is home to six fine-dining destinations, from the hotel's main restaurant Sagres, to Le Grill, which serves gourmet cuisine, and the Sir Henry Cotton Club, where golfers can enjoy a light bite to eat and an array of post-round drinks. We have lined-up a range of dinners, lunches and brunches** over the festive season, each of which will offer the chance to simply sit back and enjoy local and international seasonal delicacies.
Culinary celebrations will begin on Christmas Eve with dinner at Le Grill, where diners will be able to pick from a set menu and sip on a variety of drinks. Le Grill will also be serving up a scrumptious Christmas lunch, while those who are still a little peckish come evening time can head over to Sagres Restaurant for a delicious Christmas buffet dinner with selected drinks included.
Guests joining us to celebrate New Year in the Algarve can begin their evening with a complimentary cocktail in the Blue Lounge between 18.30 and 19.30, before choosing between three decadent dining experiences. Le Grill will be offering a glamorous Gala Dinner, which will include an amuse bouche of ballotine of foie gras and a main of roasted veal loin, alongside a welcome cocktail, selected drinks and exciting music entertainment. Alternatively, for a more laidback atmosphere, head to the Sir Henry Cotton Club, where an extensive choice of tempting options will be served during a buffet dinner, alongside a range of drinks and music. 
Meanwhile Sagres will be offering a delectable buffet around the theme of 'Arabian Nights', which will feature the likes of spicy blue mussels and red shrimps in the cold selection, hot dishes including a tagine of beef with dry plums, lamb cutlets and shark fillet in a coconut sauce, while the sweet-toothed will be able to look forward to an extensive dessert selection including peach and lime tart, papaya mousse and dark chocolate cake. After indulging in fine-dining, the key destination for those hoping to party their way into the New Year will be the Blue Lounge. The 'Arabian Nights' theme will continue here and all guests will be invited to join the party from 11pm onwards, when sparkling wine and cake will be served, while live music will provide a toe-tapping soundtrack to the start of 2016. Brunch on the 1st of January will also be included in all New Year dining options to provide a delicious antidote to the previous night's celebrations.
Luxurious Accommodation & Five-Star Facilities
Alongside the many exciting events and tempting dining opportunities on offer, Penina Hotel & Golf Resort will also provide the perfect place to rest your head. All of our luxurious rooms and suites offer contemporary Portuguese décor and boast awe-inspiring views over the surrounding resort and Monchique countryside; many with their own private balcony. Onsite facilities include floodlit tennis courts, a soothing sauna, massage treatments and bicycle rental; ideal for exploring the beautiful nature reserve and beaches nearby.
If all of that wasn't tempting enough, we've also put together a guide to local festive attractions and shopping experiences so that each guest can make the most of their seasonal getaway to the Algarve. If you're planning on joining us at Penina for a festive stay, take a look at our latest offers and packages and begin planning your luxurious Christmas and New Year break in the Algarve today.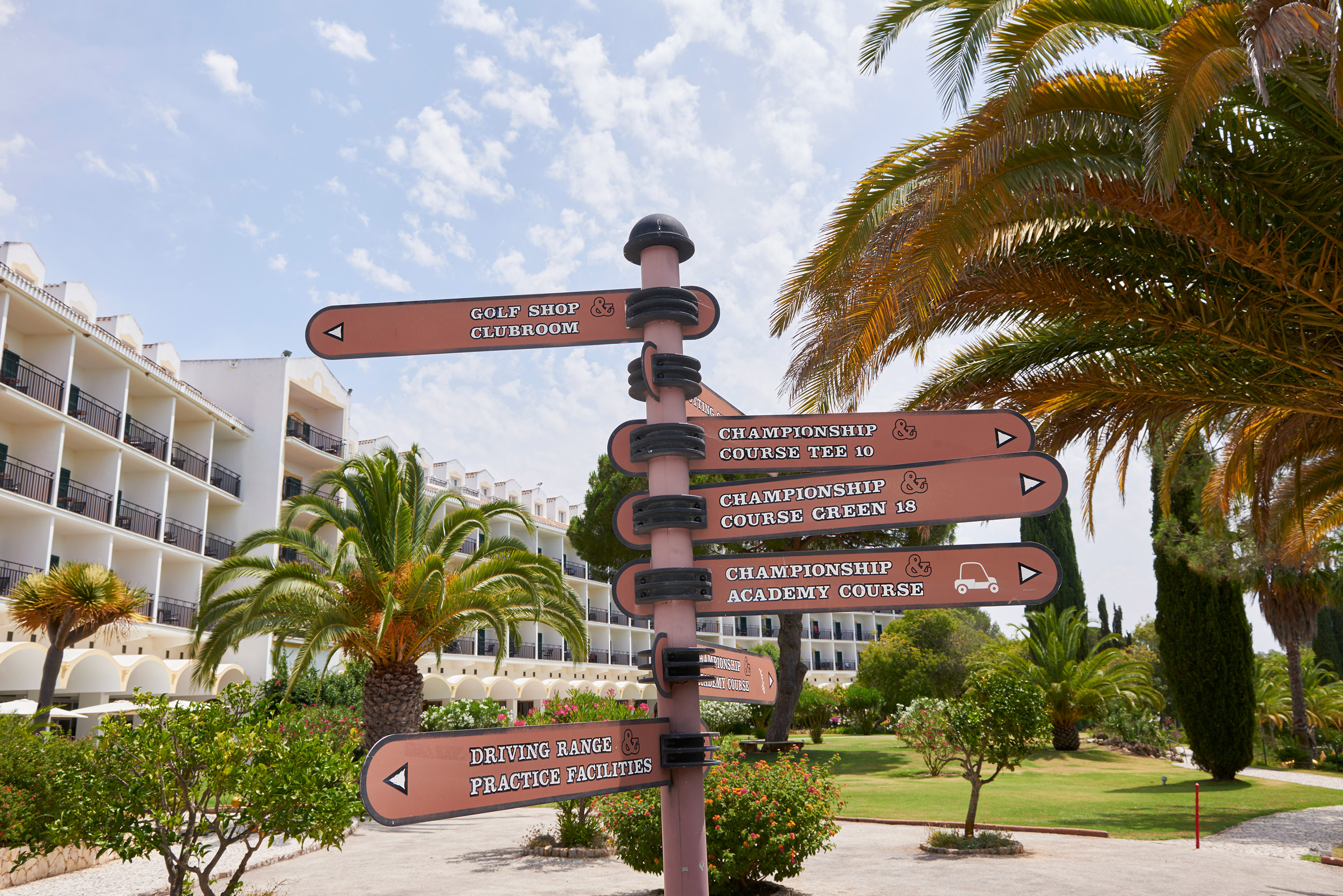 Golf Holidays at Penina Hotel & Golf Resort
Join us for a five-star getaway in the Algarve, filled with great golf, unrivalled gastronomy, exciting evening entertainment and a luxury stay at Penina Hotel & Golf Resort: all included with our selection of exclusive 3 or 7 night golf packages.
Click here for more
The International Pairs World Final 2017
Last November, Penina Hotel & Golf Resort hosted the International Pairs World Final. Take a look at some of the highlights as they played out on our stunning Sir Henry Cotton Championship Course.
Click here for more