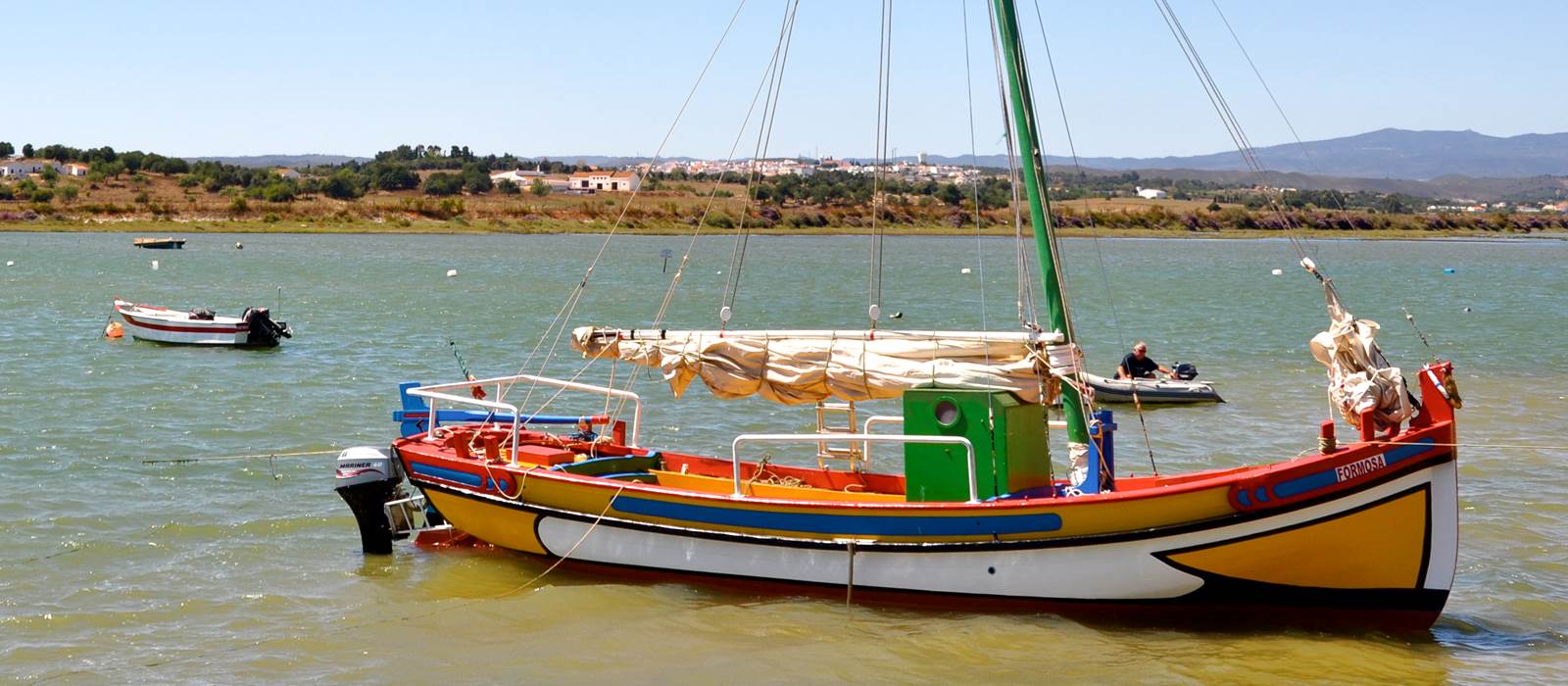 Ria de Alvor Nature Reserve
Discover the Algarve's Natural Beauty
Escaping the hustle and bustle of everyday life is easy in the Algarve with seemingly endless white sandy beaches and an exceptional range of rolling greens for golfers. However there is another, lesser known string to the Algarve's bow when it comes to relaxing leisure experiences. Located just 4km from Penina Hotel & Golf Resort, Ria de Alvor Nature Reserve offers an oasis of calm in which local wildlife and vegetation prosper around a crystal clear water lagoon. A scenic stroll along its wooden boardwalks or exploration of the Quinta da Rocha cliffs will showcase the area's outstanding natural beauty and be sure to leave you feeling utterly in awe. To ensure you get the most out your visit, we've put together a short guide to the stunning nature retreat.
A Diverse Landscape
The 1,454 hectares of Ria de Alvor Nature Reserve offer a beautiful and diverse landscape to explore. Regarded as the most important wetland system in the Western Algarve, it has been named as a Special Conservation Area by Natura 2000 and protected by the RAMSAR Convention, designating it as a wetland of international importance. Rivers Arade and Alvor flow down either side of a wide headland and into the Alvor estuary, which is almost completed divided from the sea by sand splits. Subsequently, a natural lagoon, salt marshes, mud flats and both stable and mobile sand dunes have formed and provide essential habitats for a wide variety of wildlife and plant species.
A wander along the miles of boardwalk will offer ample opportunity to spot the purple petals of the endangered Algarve Toadflax or enjoy the aromatic scents of Camphor Thyme. Beautiful white blooms of sea daffodils can be seen dotted around the sand dunes throughout the summer months, while tall stacks of bright yellow flowers known as Cistanche add flashes of colour to the wetlands. Amongst the flora and fauna, Ocellated and Algerian Sand Lizards live side by side with Ladder Snakes, foxes, mice and hedgehogs, making it an ideal destination for nature lovers.
Family Friendly Activities
Those with even a passing interest in birdwatching will be blown away by the range of species that choose to make Ria de Alvor home, or at the very least a momentary resting spot. Spot the vibrant pink feathers of flamingos on the western side of the estuary, the Great Spotted Woodpecker in wooded areas, and even the distinctively striped Purple Heron during the summer months. Resident birds such as White Storks and Iberian Azure-Winged Magpies share the expansive wetlands, sand dunes and cliffs with the thousands of migrating birds who chose the area for refuelling, wintering and in some cases nesting. Key to the area's protection, field study centre A Rocha operates bird ringing throughout the year and offers demonstrations every Thursday.
For a more active day out, the tidal lagoon is ideal for enjoying a range of exciting activities. Canoes are available to hire from Alvor and tours offer the chance to navigate the twists and turns of the estuary and rivers while admiring local wildlife. Boat excursions will deliver an entertaining day out for the whole family, with sightseeing and swimming trips available, while Kitesurfing is popular both in the lagoon and on the nearby Alvor Beach.
Alvor Village
Located next to the estuary, the picturesque Alvor village is ideally situated to offer easy access to the surrounding natural beauty as well a range of attractive amenities. Despite becoming tourist-centric during the summer months, fishing remains at the heart of everyday life here and traditional techniques continue to be used to provide the local area with a bountiful supply of shellfish. Its winding cobbled streets offer a range of bars, restaurants and cafes serving local and international cuisine, while the fish market at the harbour will provide a selection of freshly caught fish.
Whether you're in search of a picturesque spot to watch the world go by or perhaps after an adventurous boat trip that'll be sure to stay in your memory, Ria de Alvor will provide an ideal day out during your holiday in the Algarve. Located just a five minute drive from Alvor, Penina Hotel & Golf Resort offers an extensive range of five-star facilities and the chance to lie back in luxury after a long day of exploring.