Wine Tasting in the Algarve with Penina Hotel and Golf Resort
12 November 2013
---
Wine Tasting and a Six-Course Dinner at Penina Hotel and Golf Resort
Herdade DaCalada was founded in 1845, and retains much of the charm associated with this bygone era. The original main building remains today and acts as an extremely attractive example of historic Portuguese architecture. Beyond this, there are hectares of luscious greenery housing cork trees, dams, olive groves and grape vines. Herdade DaCalada's primarily mission is to create exceptional local wines. Each of their bottles is produced in a traditional way, and complements perfectly the culinary produce of Portugal.
For one night only, Penina Hotel and Golf Resort will be joining hands with Herdade for a very special evening of tasting. A bilingual sommelier will be there to guide you through the process, describing in detail the tasting notes of each wine as you dine on six exquisite courses. Each course will be matched to a specific wine, and the sommelier will talk you through the reasons for the pairing. The event will take place at our beautiful Le Grill restaurant, where we provide a refined yet relaxed atmosphere in which to dine. The dinner menu will be as follows: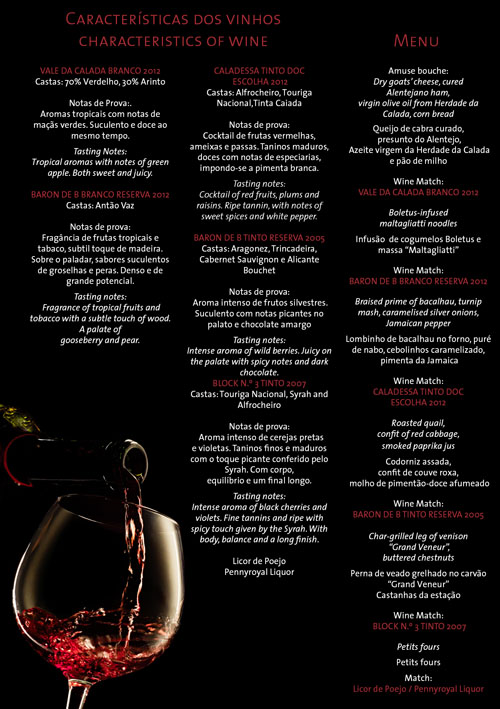 The event is taking place on Friday the 22nd of November at Le Grill, and begins at 8.15pm. Advanced booking is required on: 282 420 200. 41€ per person.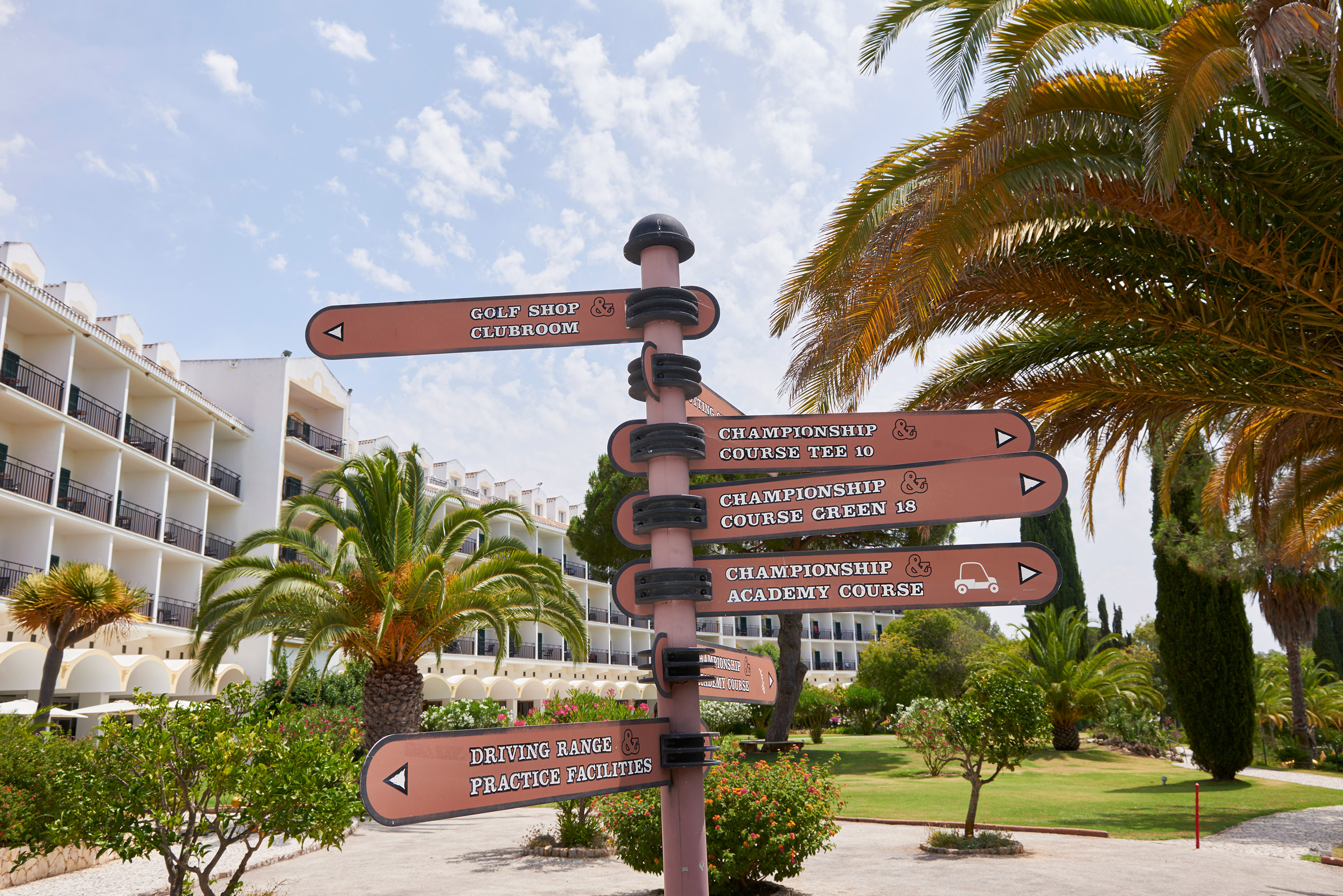 Golf Holidays at Penina Hotel & Golf Resort
Join us for a five-star getaway in the Algarve, filled with great golf, unrivalled gastronomy, exciting evening entertainment and a luxury stay at Penina Hotel & Golf Resort: all included with our selection of exclusive 3 or 7 night golf packages.
Click here for more
The International Pairs World Final 2017
Last November, Penina Hotel & Golf Resort hosted the International Pairs World Final. Take a look at some of the highlights as they played out on our stunning Sir Henry Cotton Championship Course.
Click here for more