What's on in the Algarve Summer 2016
18 May 2016
---
The summer season is almost upon us. It's the time of year when those planning their stay at Penina may start to think about what's on in the Algarve…and how they are going to entertain all members of the family this summer! Located in Portimão, we are able to offer easy access to a busy schedule full of cultural events and exciting entertainment, so whether you're here for a weekend or several weeks over the summer, there'll be plenty of options to choose between. From candlelit markets to themed parties and historic fairs…plus plenty more besides – you'll be spoilt for choice.
Dancing on the Beach: Black and White Night
18th June 2016, 8:30pm - 3am
Elton John's not the only one throwing a colour-themed bash every year, as for the third year running, the characterful seaside town of Carvoeiro will host its extravagant Black and White Night. The usually quiet and picturesque little town transforms for one night every June into a fabulous party venue…and it's not to be missed if you're in the area.
Just 20 minutes from Portimão, Carvoeiro is a stunning, short drive along the coast, making it easy to get a taxi back to Penina Hotel and Golf Resort at the end of a big night. Dress up in your finest black and white outfit and head for a night of entertainment like no other with friends – this is the biggest party in the Algarve this summer. Last year the Black and White Night attracted around 10,000 guests so getting there early pays off!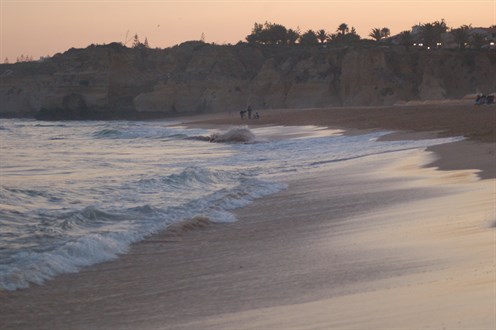 This evening promises a varied line-up of music – from electro to belly dancing – so no matter what your musical tastes, you'll find something to bust a move to. As well as the musical offerings, you'll experience street entertainment, artists and dancers. Last year's theme was 'Burlesque & Vintage'… this year's theme is yet to be announced but promises to be as thrilling as ever. Delicious street food from around the world will keep your energy levels up and local bars, as well as pop-up options, will be serving exotic drinks into the night.
Culture by Candlelight: The 'Mercado de Culturas à Luz das Velas'
7th – 10th July 2016, 5:30pm - midnight
Also in its third year, is the Mercado de Culturas à Luz das Velas – or Culture Market to the Light of Candles. This traditional market in Lagoa is a magical event, celebrating different cultural influences each year. The unique, enchanting element of this event is that it is illuminated by 12,000 candles – only the candles, stars and moon offer light during the evening, giving this market a peaceful, otherworldly quality.
Only a 15 minute drive from Portimão, Lagoa is known for its stunning beaches and sea water quality so it's well worth a visit in the daytime too. Each year, over 70 artisans are invited to the market to display and sell their wares from the around the world – textiles, hand-made crafts and ornaments of all varieties can be found here. The market is a celebration of the coming together of different cultures and religions in one place. This year, the market will be focusing on a Celtic culture theme, made even more exciting by the twinkling light of the candles.
The theme will cover displays of live Celtic music, workshops to make Celtic crafts, photo exhibitions of Celtic culture around the world and Celtic masks. Of course, a variety of Celtic food and drink will be available and there'll be plenty to occupy children – they'll particularly enjoy learning about the magical witchcraft rituals of the Middle Ages!
Climb Aboard, Me Hearties: Pirate Week
 4th – 10th August 2016
One of the Algarve's most popular events in recent years, Pirate Week in Armação de Pêra delivers an enjoyable day of entertainment for every member of the family. Only a 25 minute drive from Portimão, Armação de Pêra has cobbled streets, a traditionally whitewashed fort and attractive 17th century chapel. This is a historic fishing town and beautiful for wandering around on a normal, quiet day when there isn't an event on, but during Pirate Week the town comes alive in a lively and exciting celebration hosted by the local community.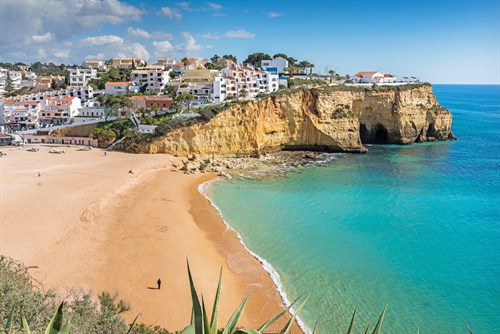 The pirates will be invading the Algarve again this summer, hosted by local company, Polis Apoteose. More than just a historical event, the week-long extravaganza will bring together past and future entertainment forms, crafts and music. Expect shanties, fresh, flavourful dishes and even the chance to send your little ones down the plank! Of course, the streets will be teeming with dressed-up pirates and troubadours as they mingle with visitors to perform songs and poems.
Due to its popularity, this colourful and vibrant event has been extended from three days to a full week this year; bringing with it a fresh treasure trove full of gems for guests to enjoy. This year expect taverns and venders selling ethnic sweets and liquors, as well as innovative displays by start-up and technology companies as they clash the past with the future in the present.
Entry is free and with more than 60,000 people expected to attend over the week, you'll want to get there early to soak up the electric atmosphere and catch the diverse range of entertainment.
Medieval Fair
12th – 21st August 2016
To experience a real taste of history in Portugal, take a 20 minute drive to Silves for the annual medieval fair in August. This magnificent event will allow visitors to witness history brought to life as they roam the streets of rural Silves. You'll feel a million miles away from the seaside resorts in this agricultural, green part of the Algarve, proud of its history and prominence during the Middle Ages.
It was was a hub for both Christians and Moors to live alongside one another and was the capital of the Algarve during its Moorish occupation. See the town return to its golden age with plenty of historical recreations surrounding the Christian Reconquest era. You'll watch actors re-enact the city being invaded, amongst other key scenes from its past – don't miss the jousting tournaments and a procession of the knights!
In the town square, visitors can expect to see enthusiastic jugglers and musicians, as well as colourful market stalls where dressed-up venders sell authentically crafted souvenirs. Opportunities to get involved with medieval games and activities will ensure kids are kept busy as well as offer the chance to meet colourful characters from the past. These will include acrobats, dancers and snake charmers who will fearlessly exhibit their skills. After all of that, visitors can look forward to sampling some of the excellent street food, local to the area and using authentic medieval flavours and methods.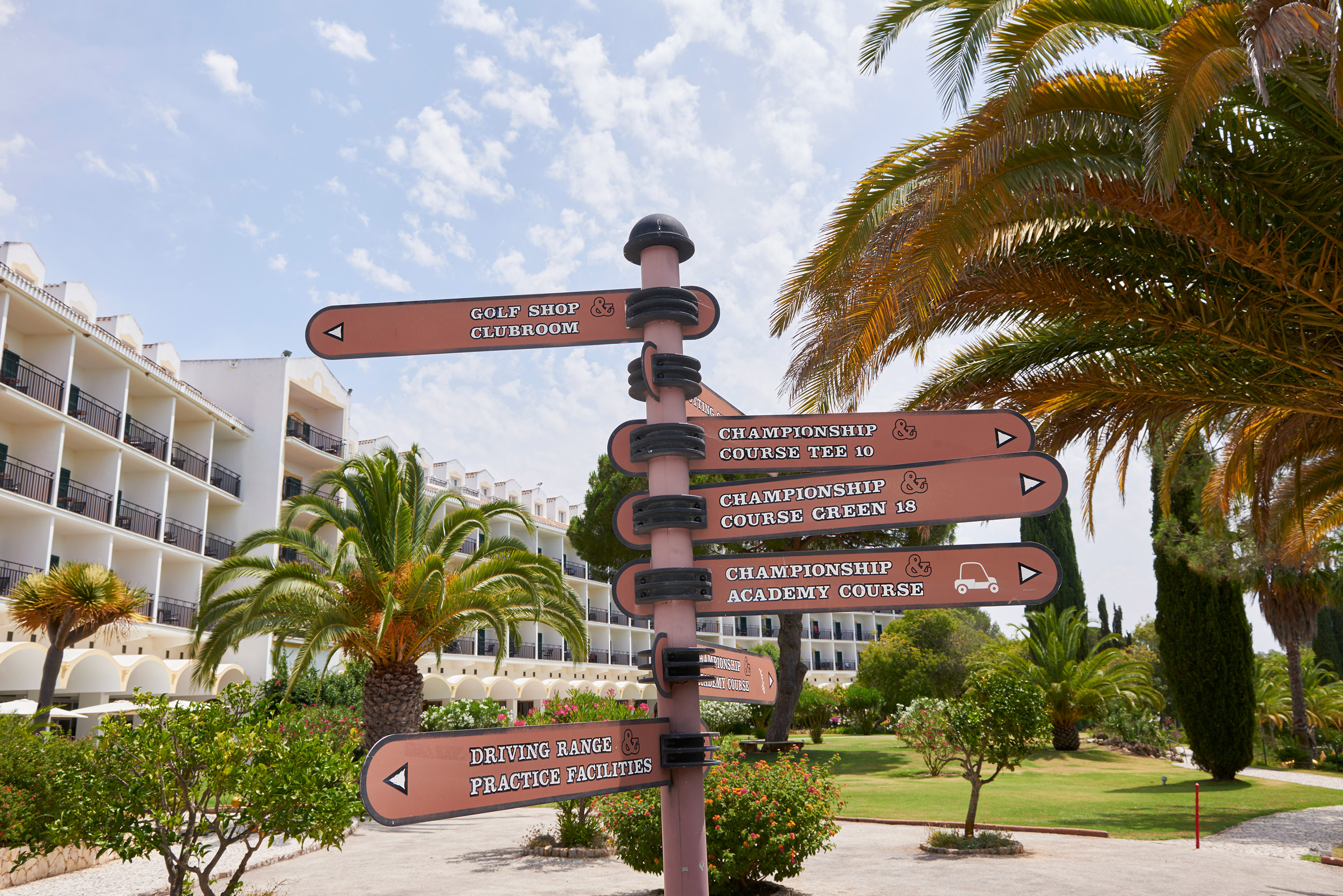 Golf Holidays at Penina Hotel & Golf Resort
Join us for a five-star getaway in the Algarve, filled with great golf, unrivalled gastronomy, exciting evening entertainment and a luxury stay at Penina Hotel & Golf Resort: all included with our selection of exclusive 3 or 7 night golf packages.
Click here for more
The International Pairs World Final 2017
Last November, Penina Hotel & Golf Resort hosted the International Pairs World Final. Take a look at some of the highlights as they played out on our stunning Sir Henry Cotton Championship Course.
Click here for more