Penina Recommended on HolidayCheck
4 August 2016
---
Five-Star Golf Resort in the Algarve Awarded Accolade for Good Reviews
Penina Hotel & Golf Resort is delighted to have received an accolade from Europe's biggest hotel reviews portal, HolidayCheck. The five-star resort is amongst an exclusive selection of hotels and travel destinations to have received the 'Recommended on HolidayCheck 2016' award due to the excellent reviews it has received. We'd like to take the opportunity to thank our loyal guests for taking the time to review their experience of Penina; from our range of luxury accommodation to the many additional leisure facilities we offer. We greatly appreciate all the feedback we receive and use it to shape the five-star stay we offer.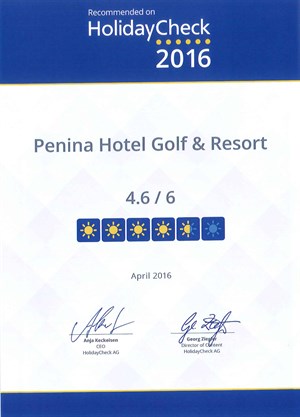 Guest Feedback 
Users on HolidayCheck rate their hotel stay out of six under category types including service, location and gastronomy, while some also include descriptive insight into their experiences. The category we have received the highest ratings for has been 'Sports, Swimming & Entertainment' with 5.8/6, while our overall HolidayCheck score to date is 4.6/6. We pride ourselves on our range of leisure facilities, which include the largest private outdoor non-heated swimming pool in the Algarve, three outstanding golf courses including the legendary Sir Henry Cotton Championship Course, an exclusive beach club and five ATP tennis courts.
Michael fed back that our '…golf courses are highly recommended, especially the large Sir Henry Cotton Course…' which he went on to describe as '…beautiful…' He also complimented our world-class kids Kangaroo Club, saying that he felt our 'childcare (was) top…' and that a stay at Penina is '100% recommended'.
We also boast six dining destinations that offer a mouth-watering selection of international and local cuisine, and received praise from Joachim who fed back to fellow travellers that our Le Grill Restaurant was serving '…fish caught from the coast 2km away, fresh on the day'. Meanwhile, Dietmar said that '…everything was very tasty and of good quality' regarding the breakfast he enjoyed during his stay.
Our luxury golf resort has been equally popular amongst groups of friends, couples and solo travellers, with Dietmar stating that he thought it '…oozes charm and atmosphere', while service was '…always friendly, attentive, helpful.' Meanwhile, Ute fed back that we offer the 'perfect combination of golfing, relaxation, excellent food' and that '…it was an incredibly relaxing holiday in a very pleasant atmosphere'.
HolidayCheck
HolidayCheck is a leading international platform for travel and hotel reviews, with 4.53 million unique users and up to 27 million visits per month. While it operates in nine countries, its German website has become the largest German language review site for holidays, as well as the most visited travel website in Germany. Since being founded by Markus Schott and Sascha Vasic in 1999, the company has aimed to offer unbiased information about holiday destinations via reviews, and now boasts feedback for over 500,000 hotels from around the world. With such an impressive range of destinations on offer, we are honoured to be included within the small selection of hotels it has recognised for great service, thanks to such positive feedback from our guests.
Penina's Anniversary Year
We're especially proud to receive this award from HolidayCheck during our 50th anniversary year. This accolade further strengthens our reputation for delivering an exceptional five-star stay, which our team has sought to offer since opening in 1966. Back then and now, crowds were drawn not only to our luxury accommodation and facilities, but also to play on the very first 18-hole golf course in the Algarve, designed by three times British Open Champion, Sir Henry Cotton. Over the years, our Championship Course has become internationally renowned, hosting the Portuguese Open 10 times, while our luxurious suites have welcomed some of the world's leading celebrities and sports competitors. However, it's our first-class service that has ensured such a loyal customer base.
Once again, we would like to take this opportunity to thank every guest who has taken the time to review their experiences at Penina Resort on HolidayCheck. We are extremely pleased to have received such high praise from such a well-respected platform and will continue to strive to exceed expectation. If you're planning a holiday to the Algarve, whether it's a fun-filled family getaway, couples escape or dream golfing holiday, why not take a look at our latest offers and packages?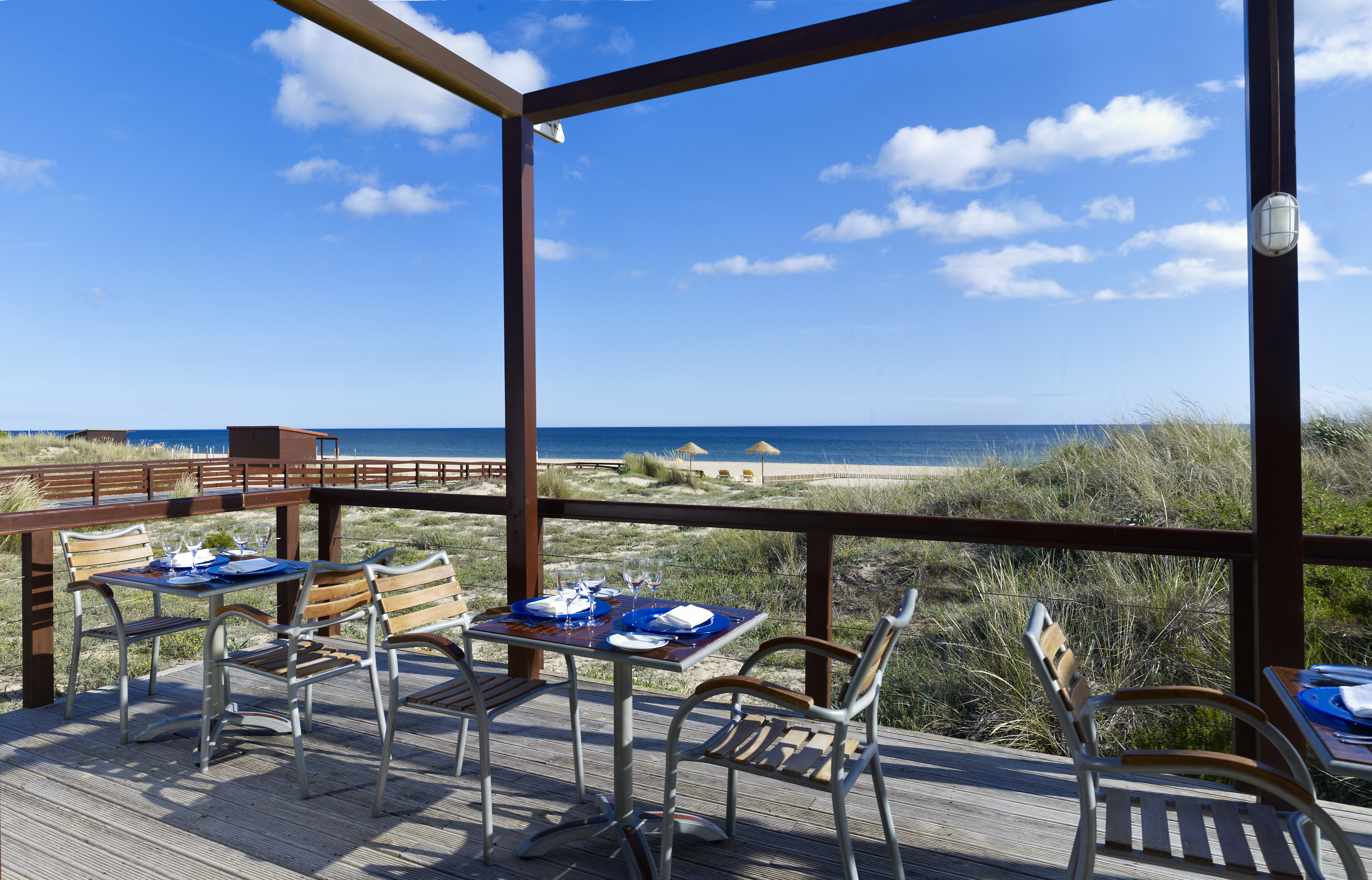 Top Seven Reasons to visit the Algarve this Summer
With the Summer firmly here, now is an amazing time to join is in the amazing Algarve for a family break, romantic getaway or a few days of golf under the beautiful Portuguese sun.
Click here for more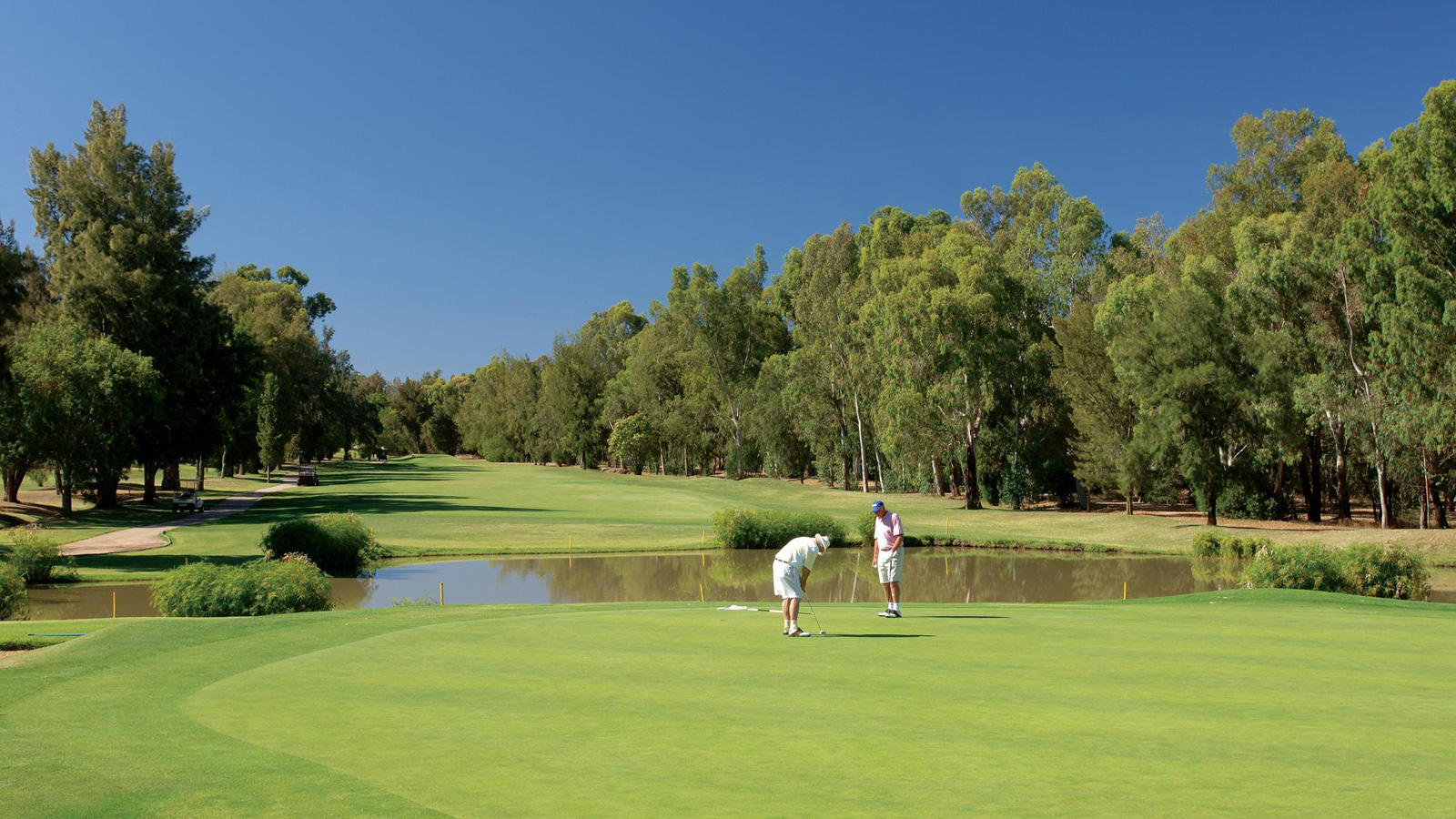 Golfing Holidays in Portugal
Penina is the perfect destination for golfing holidays in the Algarve, with a range of outstanding courses, exquisite dining, relaxed bars and luxury service. Not only are we the region's first five-star resort, we also introduced golf to the Algarve... and are renowned as one of the finest destinations in Portugal.
Click here for more