Penina Hotel & Golf Resort Welcomed into TripAdvisor's Hall of Fame
1 July 2015
---
Guest Reviews Help Penina Receive Certificate of Excellence for a Fifth Year
Penina Hotel & Golf Resort is delighted to announce that it has been awarded the TripAdvisor Certficate of Excellence for 2015, and as this is the fifth time we have received this accolade, we have also been welcomed into the Certificate of Excellence Hall of Fame. We would like to take this opportunity to thank all guests who have left such valued feedback.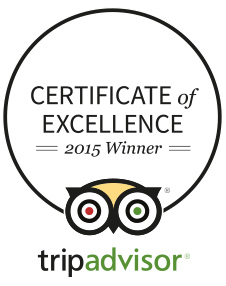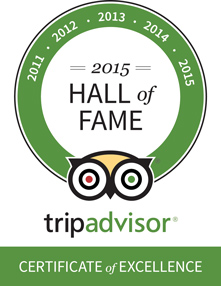 A Certificate of Excellence from TripAdvisor is earned by receiving consistently outstanding reviews and feedback from guests and is therefore an outstanding achievement for Penina. Each member of our team works tirelessly to deliver the best possible five-star experience for every guest, and over the years this has earned Penina Resort a loyal customer following, as well as five consecutive Certificates of Excellence since 2011.
Though TripAdvisor launched in 2000, it only started presenting Certificates of Excellence in 2011. To mark the award's five-year anniversary, it has chosen to honour businesses that have been awarded Certificates of Excellence throughout those five years with an invitation into the Hall of Fame. To be welcomed into this elite circle is therefore an exceptional achievement, with only 9% of this year's winning businesses and 1 in 5 accommodations qualifying for this level of recognition.
Whether you're booking a dream holiday or delicious dinner for two, TripAdvisor is a great tool for finding out what experiences you can expect from your next leisure destination. As the world's largest travel site, it offers the public a chance to leave unbiased reviews of hotels, restaurants and attractions in 45 countries. It attracts 340 million unique visitors per month, all in search of accurate and enlightening reviews left solely by fellow guests.
With an array of luxurious rooms and suites, alongside a wealth of five-star leisure facilities including world-class golfing on the Sir Henry Cotton Championship Course, Penina Hotel & Golf Resort offers the perfect holiday destination in the Algarve. A free seasonal shuttle bus will take you down to the Alvor Beach Club, where a stunning stretch of white sand will provide ample opportunities to relax back and soak up the sun. Meanwhile, our extensive Golf Academy will help bring skills up to scratch and off the course, we also offer the chance to make use of our flood-lit tennis courts and stunning outdoor pools. 
We are truly grateful for the many reviews we've received on TripAdvisor, all of which continue to help us to deliver the perfect luxury stay in the Algarve. Our welcome into TripAdvisor's Hall of Fame and TripAdvisor Certificate of Excellence for 2015 both serve as testimony to our commitment in providing the ultimate five-star holiday in the Algarve. If you're considering Penina Hotel & Golf Resort for your next holiday destination, why not take a look at our range of exclusive offers and packages?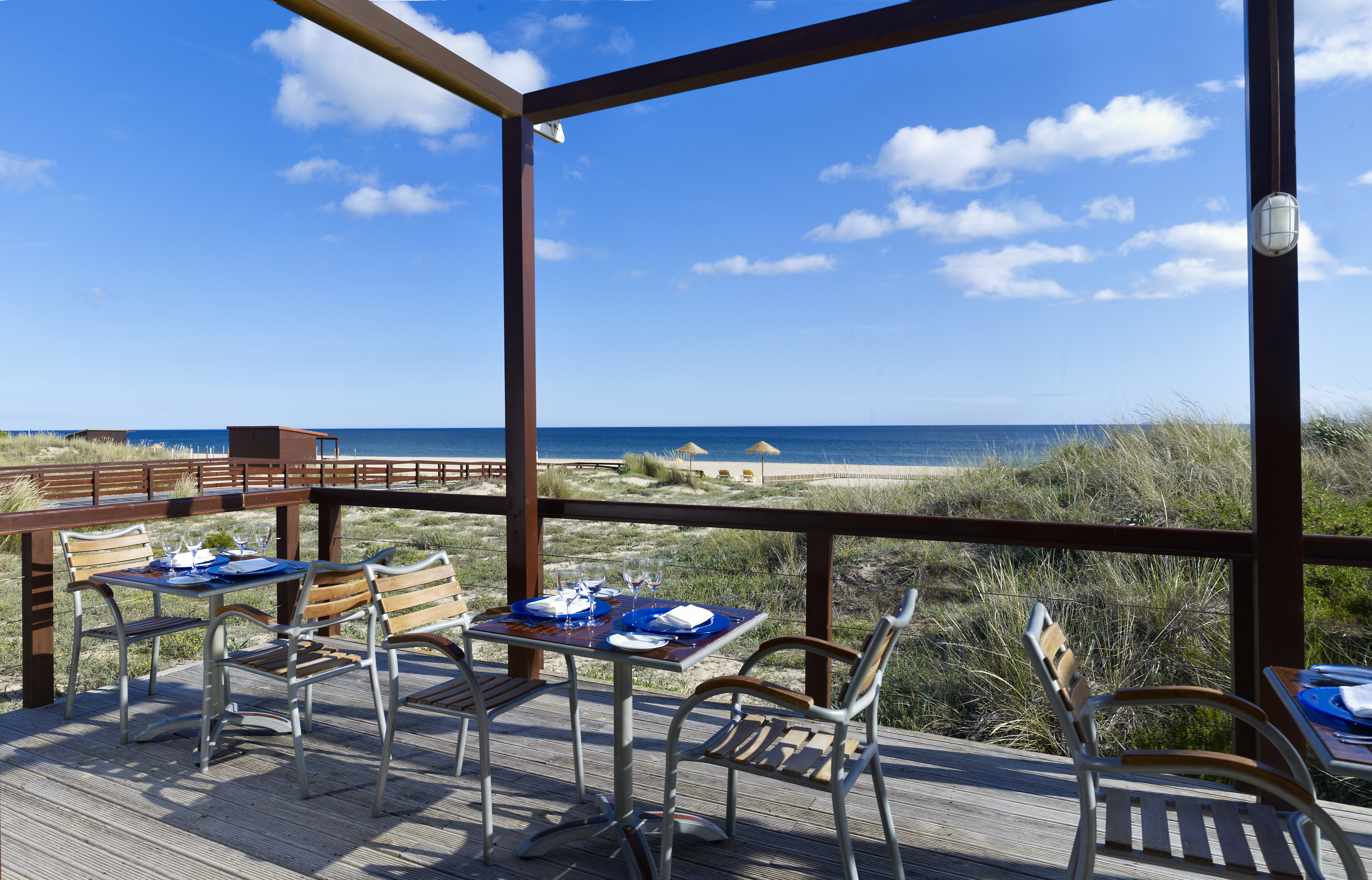 Top Seven Reasons to visit the Algarve this Summer
With the Summer firmly here, now is an amazing time to join is in the amazing Algarve for a family break, romantic getaway or a few days of golf under the beautiful Portuguese sun.
Click here for more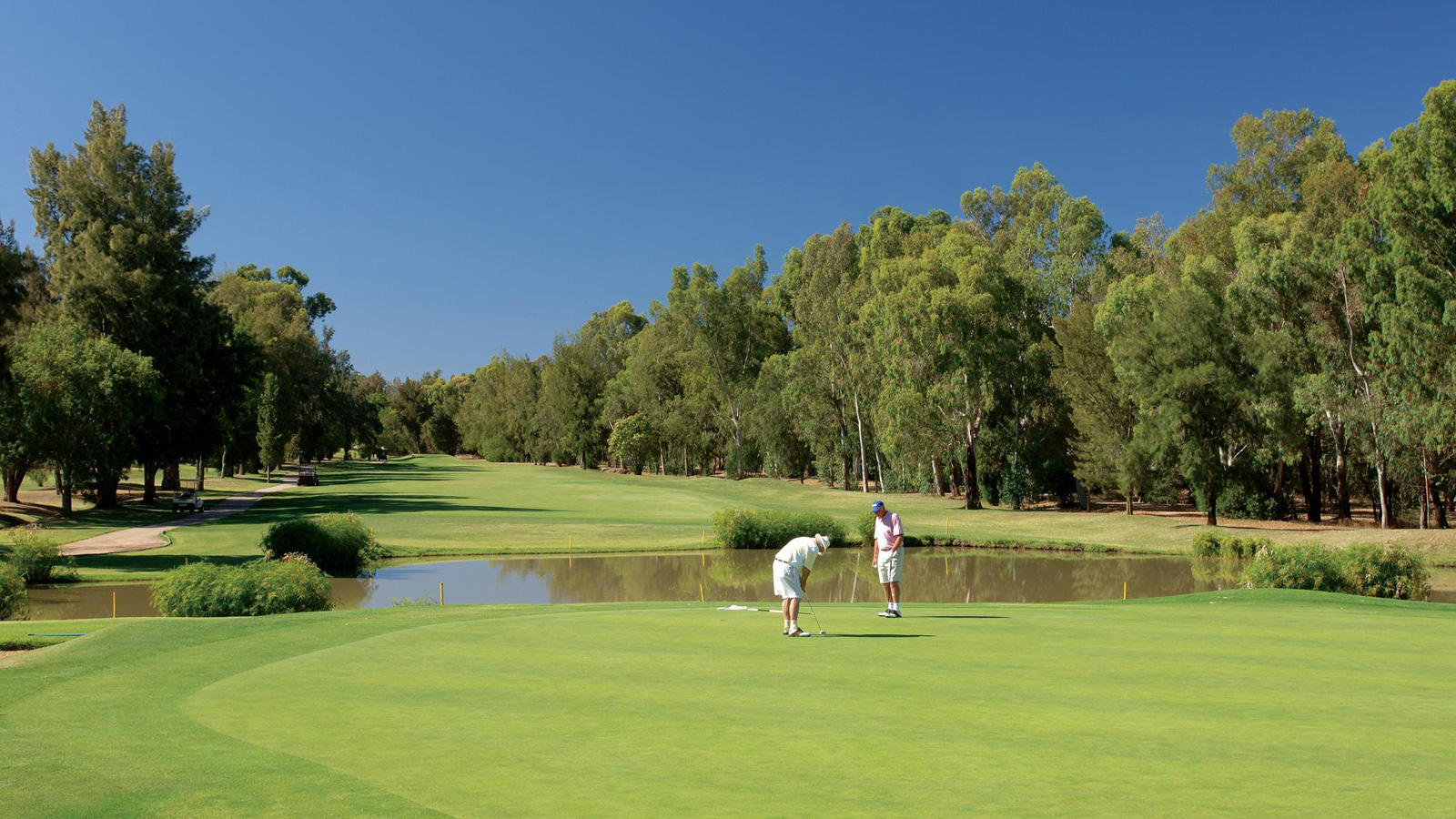 Golfing Holidays in Portugal
Penina is the perfect destination for golfing holidays in the Algarve, with a range of outstanding courses, exquisite dining, relaxed bars and luxury service. Not only are we the region's first five-star resort, we also introduced golf to the Algarve... and are renowned as one of the finest destinations in Portugal.
Click here for more