Charirty Tournament: Guests & Golfers Raise over €8500 for Two Worthy Causes
17 August 2016
---
Great Golf, Gala Dinner & Charity Auction Proves a Huge Hit This Summer
On Saturday the 13th August, Penina Hotel & Golf Resort played host to its latest charity golf tournament and gala dinner. The event, which raised over €8500 for two worthy local charities, welcomed over 170 guests and golfers for an entertaining day to remember.
It all began with an 8.00am tee-time, which saw 109 competitors battle out through 18 spectacular rounds on the Sir Henry Cotton Championship Course.
The course, the oldest in the Algarve and frequent host of the Portuguese Open, provided an excellent proving ground on the day… and after 11 hours of gruelling and entertaining golf, the players adjourned for the first of the evening's entertainment – a well-earned cocktail reception.
Entertainment & Prize Giving
The weather was perfect for remaining outside and dining under the stars… so as the wine flowed and stories exchanged, a stunning evening of fine food, great entertainment – and of course – fundraising unfolded.
The Winners on the Golf Course Were:
Best Net Winner – João Carlos Morais
Best Net 2nd Place – Hassan Dahabiyeh
Best Net 3rd Place – Peter Mills
Best Gross Winner – John O'Doherty
Longest Drive (male) – Jorge Graça Jorge
Longest Drive (female) Silke Rumpf
Closest to the Pin (male) – Josē Morais
Closest to the Pin (female) – Lorna Noble
Penina's Chosen Charities for 2016
But of course, the main point of the eveing was to raise money for Penina's two chosen charities:
LAR DA CRIANÇA – Portimão
A private charity founded in 1941 that supports 500 needy children throughout Portimão County, providing a range of nursery, and pre-school care, along with a Leisure Activity Centre. The charity provides personalised care to each child depending on their needs and aims to help give each and every child the best possible start in life.
REFEITÓRIO SOCIAL DA IGREJA DO AMPARO – Portimão
A social centre founded in 2009 that operates primarily as a nursing home, but also provides after-school care to children, as well as offering food and shelter to those in need.  Run as a Parish project, the social centre operates solely through generous donations from the local community and a volunteer workforce.
€8724 Raised for Charity in One Day
Between the golf, the dining and the charity auction, a grand total of €8724 was raised... and representatives of both charities were on-hand to greatfully receive all their new funds.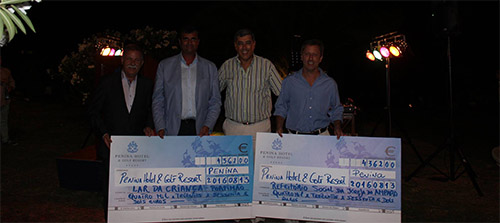 Penina Hotel & Golf Resort would like to cordially thank all golfers and guests who took part in this great event. The hotel is looking forward to hosting its next charity tournament and gala dinner very soon.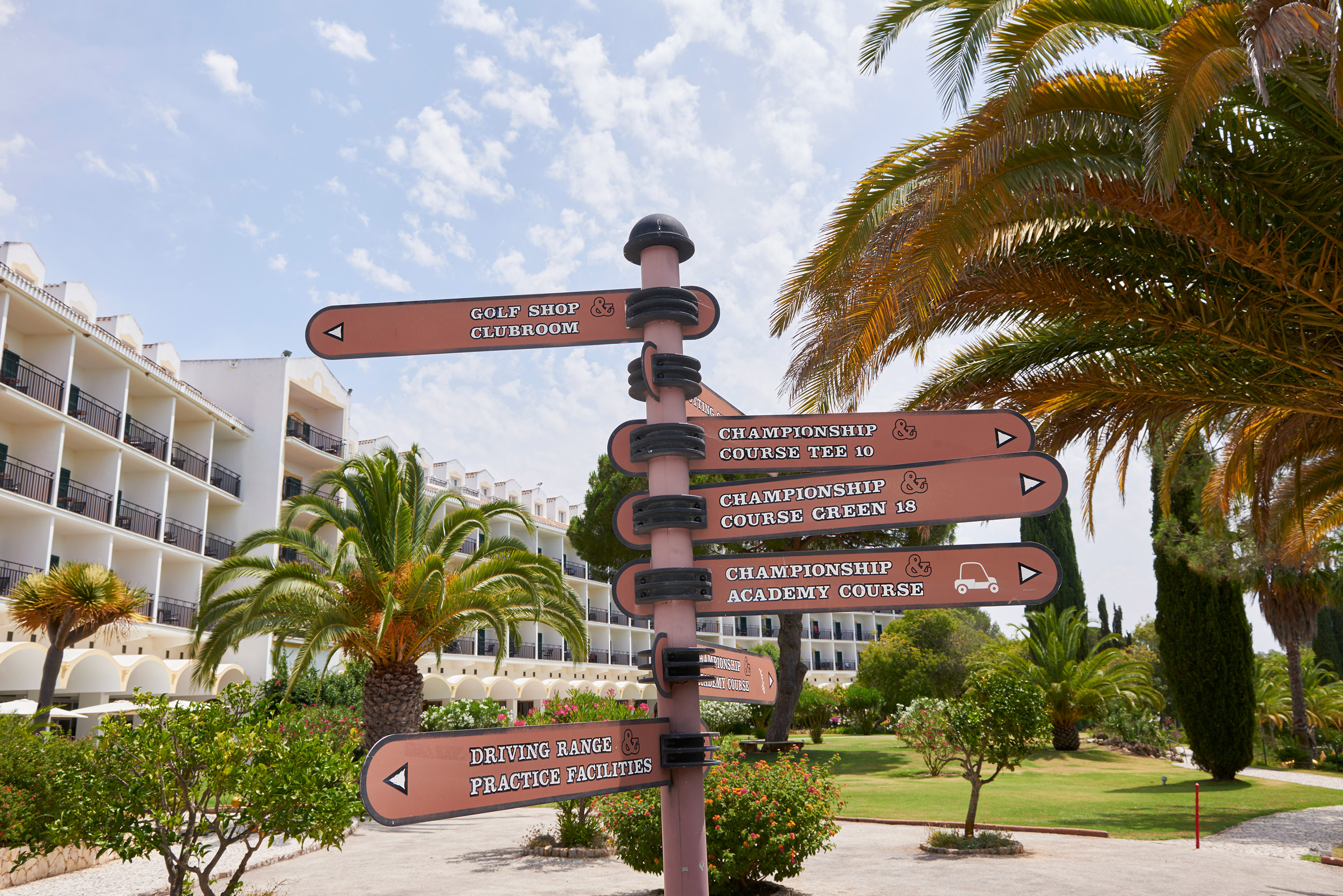 Golf Holidays at Penina Hotel & Golf Resort
Join us for a five-star getaway in the Algarve, filled with great golf, unrivalled gastronomy, exciting evening entertainment and a luxury stay at Penina Hotel & Golf Resort: all included with our selection of exclusive 3 or 7 night golf packages.
Click here for more
The International Pairs World Final 2017
Last November, Penina Hotel & Golf Resort hosted the International Pairs World Final. Take a look at some of the highlights as they played out on our stunning Sir Henry Cotton Championship Course.
Click here for more