Wine and Food Pairing Dinner in the Algarve
12 October 2015
---
30th of October 2015 at 8.15pm at Le Grill Restaurant
To Book: Call (00 351) 282 420 200
In collaboration with Herdade do Esporão, Penina Hotel & Golf Resort would like to invite you to a delicious wine and food pairing event at Le Grill Restaurant this October. Each of the five tempting dishes will be accompanied by a complementary glass of white, red or sparkling wine from the renowned Portuguese winery, which sells products in 50 countries worldwide. A bilingual oenologist will be on-hand to explain the characteristics of each variety, offering a unique insight into the complex flavours during what is set to be a truly indulgent evening for just €41.00 per person. Previous events have been highly popular and we recommend booking early to avoid disappointment.
Fine Dining in Five-Star Surroundings
The 360 acre Penina Resort can boast six outstanding dining destinations, including Le Grill, which has gained an excellent reputation in the Algarve for its array of gourmet dishes. Its team of chefs will combine a variety of fresh, local ingredients with a few of the finest international seasonings and flavours to produce a delectable five-course feast on the 30th. With the north Atlantic ocean on the door step, the evening will begin with an amuse-bouche of codfish ceviche, zesty lime and pink onions before moving on to fragrant flash-glazed tiger prawns with tarragon. A steam baked farm chicken breast will be drizzled in an exquisite black truffle emulsion before the pièce de la résistance is served; a mouth-watering roasted fillet of beef accompanied by a wild mushroom risotto and decadent ristretto. The evening will finish with an Italian twist, combining Sabayon, a light custard dessert flavoured with wild berries and the crunchy texture of amaretti biscuits.
A Tempting Taste of Portugal
Each gourmet dish will be perfectly paired with a glass of wine from the award-winning Herdade do Esporão. As one of two leading wineries run by Esporão, it boasts a crop of 194 grape varieties grown in over 1100 acres in Alentejo; 163 of which utilise an organic production system. The company itself is admired for its stance towards innovation and sustainability, having won the 'Sustainability of the Year Award' at The Drinks Business Green Awards in 2013, and makes use of organic compost and manual brush cutters to eliminate herbicides. With a focus on the natural, a stunning Mediterranean landscape to grow within and its wine-making team led by the pioneering Portuguese-Australian David Baverstock, Herdade do Esporão can deliver a truly outstanding range of wines.
The first glass to be served will be the Defesa white wine, a combination of Antão Vaz, Arinto and Roupeiro varietals that will deliver an intense citrus aroma; ideal for accompanying the codfish ceviche. Offering similar taste sensations, the tiger prawns will also be accompanied by white wine Verdelho, which will offer notes of lime and grapefruit for refreshing effect. The next offering will be the Esporão Reserve white wine, which is made using grapes from vines that are on average 18 years old. Its orange and peach notes will be offset by a subtle toasty oak twist; the perfect combination with the chicken and black truffle dish. A fruity and spicy red has been chosen to accompany the beef; the Esporão Quatro Castas, made using Alicante Bouschet, Cabernet Sauvignon, Tinta Miúda and Touriga Franca. While, the fresh biscuit notes of Esporão's sparkling white will be the ideal pairing for the elegant Italian dessert to finish.
Book Your Place Now
This exciting evening of wine and food pairing will be taking place at Le Grill restaurant at Penina Hotel & Golf Resort at 8.15pm on the 30th of October 2015. Tickets are available now for €41.00 per person including wines; please call (00 351) 282 420 200 to book your place. 

Enjoy an Evening of Gourmet Dining During a Luxury Stay in the Algarve
If you're planning an autumnal escape to the Algarve, Penina Hotel & Golf Resort can deliver a truly luxurious stay with an array of impressive amenities. Enjoy making use of the world-renowned Sir Henry Cotton Championship Course, perfect tennis skills with lessons from the on-site professional and relax back with massage treatments, before strolling over to Le Grill for an ultimate evening of indulgence during the wine and food pairing event. Take a look at our latest offers and packages and book your five-star October stay now.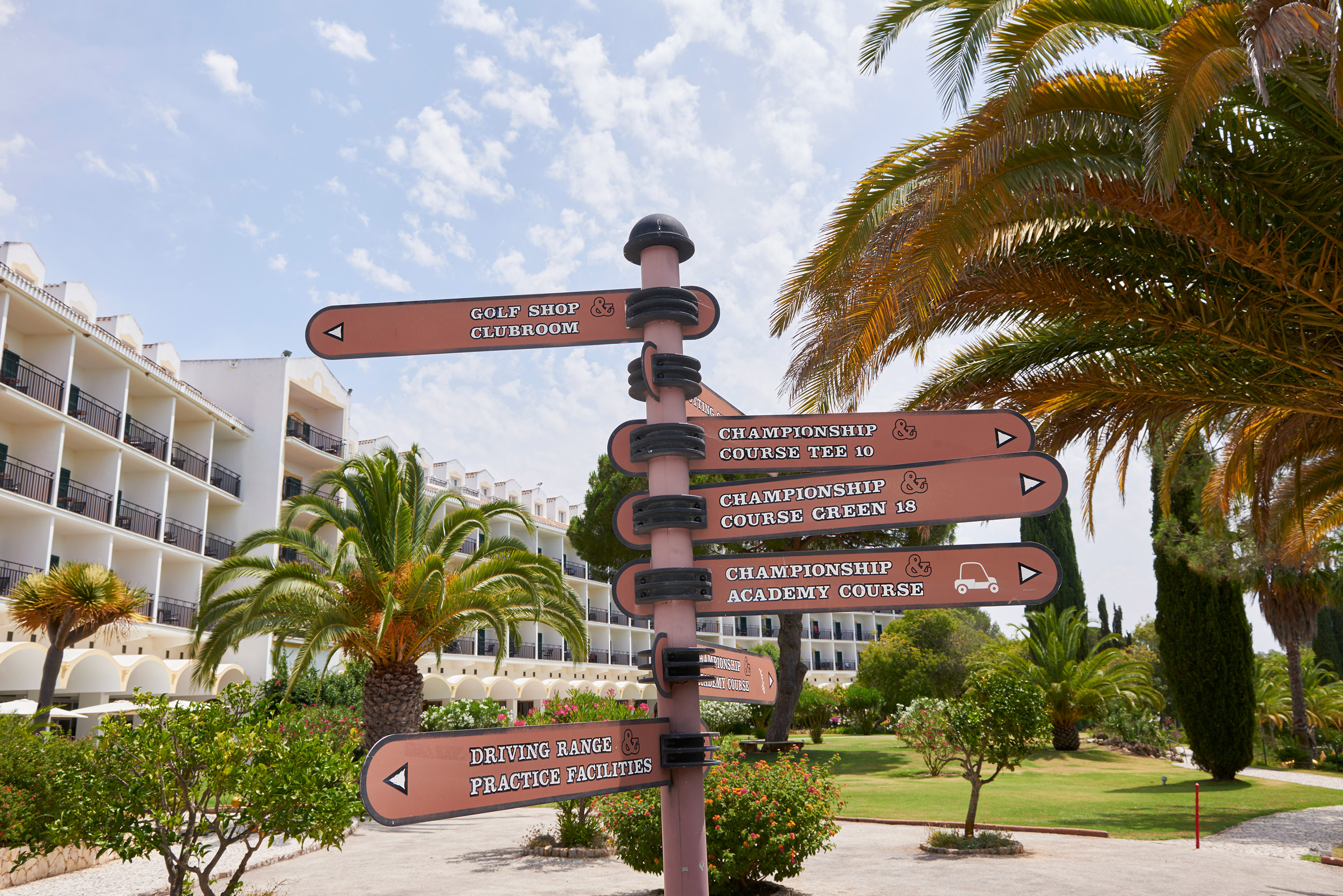 Golf Holidays at Penina Hotel & Golf Resort
Join us for a five-star getaway in the Algarve, filled with great golf, unrivalled gastronomy, exciting evening entertainment and a luxury stay at Penina Hotel & Golf Resort: all included with our selection of exclusive 3 or 7 night golf packages.
Click here for more
The International Pairs World Final 2017
Last November, Penina Hotel & Golf Resort hosted the International Pairs World Final. Take a look at some of the highlights as they played out on our stunning Sir Henry Cotton Championship Course.
Click here for more