Music Events in the Algarve this February
6 January 2017
---
Attend a World Premiere in Classical Music & a Historic Carnival During a Five-Star Stay at Penina Hotel & Golf Resort
In colder climes, February may be a time for hibernation, sheltering away from the cold and wet weather, and eagerly anticipating spring. However, with seemingly endless sun-soaked days and a calendar brimming with cultural events, the Algarve can opt for a much more upbeat approach to winter. Music fans in particular can look forward to an outstanding line-up this February, including a world premiere in classical music and a family-friendly carnival. If you're planning a winter escape to the Algarve, find out what's on during your five-star stay with our guide to local music events this February.
Portimão Municipal Theatre
4th February 2017
The Portimão Municipal Theatre will be offering the chance to experience Brazilian culture in the heart of the Algarve with 'Villa-Lobos em Movimento'. Translating into 'Villa-Lobos on the Move', this afternoon performance will offer the chance to listen - and watch - five preludes written by Brazilian composer Heitor Villa-Lobos. Combining classical guitar with dance, each of the short compositions performed will have been inspired by different characteristics of Brazilian culture and history; from indigenous civilisations and African slaves, to 19th century classical music from Europe.
Watch as dancer Simone Marçal and guitarist Josué Nunes showcase Villa-Lobos' talent at deconstructing and combining such varied influences, resulting in a sensational 45 minute performance that will offer unique insight into Brazil. With Villa-Lobos described as 'the most significant creative figure in 20th-century Brazilian art music', this event will provide a truly unforgettable afternoon of music, less than 15 minutes from our five-star hotel.
18th February 2017
The first performance of the Algarve's inaugural International Piano Festival will offer classical music fans the unique opportunity to watch the world premiere of the 'Concerto Para Piano a Quatro Mãos' – the latest work by Portuguese composer and conductor Armando Mota. The piece is dedicated to Portuguese pianists and composers Bernardo Sassetti and Mário Laginha; the latter of which will be performing on the night with Mota. The duo will also be joined by the Portuguese Philharmonic Orchestra and conductor Osvaldo Ferreira to provide an awe-inspiring classical music experience.
Following a short interlude, the 75 minute programme will continue with a performance of Johannes Brahms' 'Symphony No. 2 in D major, Op. 73'. The piece was first performed in 1877 by the Vienna Philharmonic Orchestra and manages a delicate balance between warmth and brooding, taking the listener on an exhilarating rollercoaster ride of emotion. Brahms himself stated that 'melodies flow so freely that we must be careful not to stumble on them' within this famous score. Offering the chance to experience the talents of both local and international composers, the first performance of the festival, which will be continuing until April, will deliver an ideal evening out in Portimão for any music fan.
Carnival in the Algarve
Various Locations
24th – 28th February 2017
Every year, the Algarve, and Portugal as a whole, celebrate the countdown to Lent with 'Entrudo' – Carnival! Villages, towns and cities join in the festivities by putting on delicious feasts, street parties, parades and even masked balls. With the aim of over-indulging, expect an excess of treats, while dancing, live music and colourful costumes are also likely to make an appearance. Families will be welcome at celebrations and actively encouraged to join in, ensuring an unforgettable and authentic experience of local culture.
Though there will be events planned throughout the Algarve, one of the largest and oldest will be Loulé Carnival. For over 100 consecutive years, this picturesque town has hosted three days of celebrations that tend to include a day dedicated to little ones with face painting. After paying a small fee, join the thousands of spectators to watch a procession of giant puppets, brightly decorated floats and dancers in feather adorned costumes performing to live music… including the samba. Located less than 40 minutes from our luxury hotel, Loulé Carnival can provide the perfect day out for all ages this February.
From a sophisticated evening of classical music to an atmospheric afternoon of dance, a winter escape to the Algarve will offer an array of unmissable experiences suited to all tastes.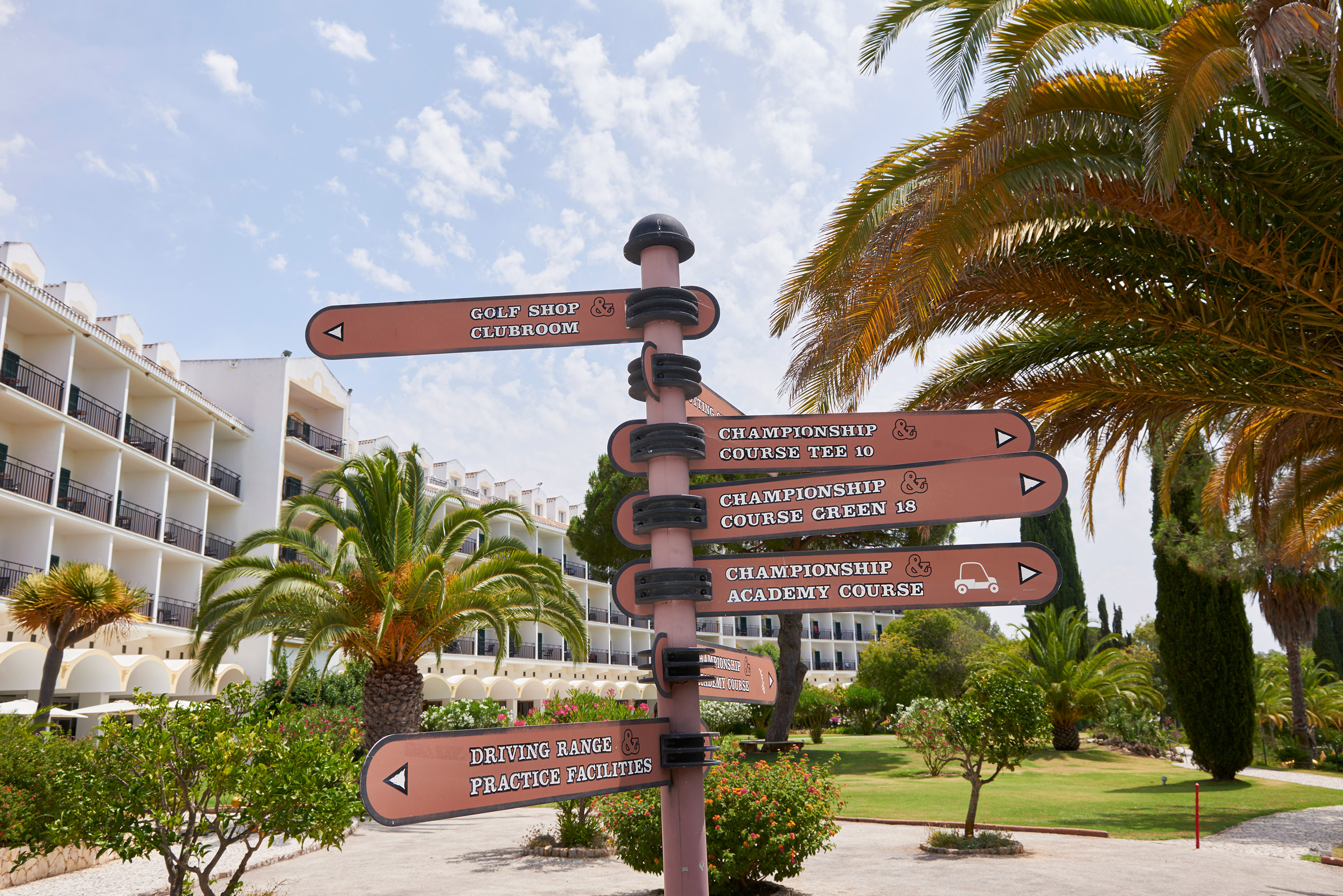 Golf Holidays at Penina Hotel & Golf Resort
Join us for a five-star getaway in the Algarve, filled with great golf, unrivalled gastronomy, exciting evening entertainment and a luxury stay at Penina Hotel & Golf Resort: all included with our selection of exclusive 3 or 7 night golf packages.
Click here for more
The International Pairs World Final 2017
Last November, Penina Hotel & Golf Resort hosted the International Pairs World Final. Take a look at some of the highlights as they played out on our stunning Sir Henry Cotton Championship Course.
Click here for more