Penina, San Lorenzo & Pinheiros Altos: Three Courses in Three Days
15 November 2016
---
50 Years of Golf in the Algarve: Three Courses in Three Days
By Itineraries Magazine, Vienna
Summer throughout most of Europe is well and truly over, winter coats have been pulled from the closet, the nights have drawn in, and long days full of brilliant sunshine are on the wane. Not that we don't like Vienna at this time of year. Christmas markets, the lazy days and coffee soaked afternoons… not to mention the abundant selection of balls the city is famous for. However, when Itineraries was given the chance to head to the Algarve and celebrate 50 years of golf in the region, we eagerly jumped at the chance.
The first thing that struck us as we exited the airport was the welcoming heat. Top clothes were quickly jettisoned as we headed towards the hire car, whilst optimistically packed sunglasses were rescued from our luggage. We were here to play three games of golf in three days, pay homage to a half-century of success… and see first-hand just how good a Winter break in Southern Portugal really is.
The Sir Henry Cotton Championship Course at Penina Hotel & Golf Resort
We arrived at the first hotel just as it was getting dusky, checked in, then quickly hurried off to the bar and discussed our action plan for the next three days. Over a few games of snooker - on, no word of a lie, a table that used to be owned by King Edward VII of England – we got ourselves in order. A tee-off time was secured for 8.00am and we drifted off to our rooms, eagerly anticipating the morning to come.
The Sir Henry Cotton course itself was the first to be built in the Algarve. In fact, it's thanks to this course that Portugal is the golfing destination it is now. Taking our place on the first tee – all of which were marked in gold for the 50th year celebrations – we gazed down the fairway away from the hotel, and allowed ourselves a brief moment of reflection. Only a brief moment, mind. There was a lot of golfing to be done and we weren't the only ones starting early.
The round passed by in a whirl of immaculate greens, undulating fairways and tricky hazards. From a narrow bunker crisis on the 3rd and a devastating dog leg on the 10th… to the ridiculously tricky 12th (think a tough straight drive, an even tougher water carry, and the trickiest sloping green we've ever played), we had our work cut out to turn in a respectable score. Which, thankfully, we just about managed.
Over the years a lot has been said and written about Penina, the thing that struck us most however, was the character. This is a course with history, with gravitas, and having played it, one that clearly is not simply trading on a bygone reputation. It was tough, fun and expertly constructed. We could have spent the entire three days there… but, Pinheiros Altos was now calling to us.
Pinheiros Altos: 27 Holes of Algarvian Charm
PA is a sprawling, imposing complex boasting fitting centres, video training bays, extensive practice areas… and the most impressive clubhouse we've seen outside Scotland. It's been a while since any of us had been to a 27-hole course, and being unable to decide which variation of 18 to play, we decided to take on all 27.
We began on the 9-holes of the Pines, which funnily enough, is surrounded by an array of stunning pine trees. The fourth hole managed to catch all of us out… as with eyes too large for our ability, we each tried to hit the green over the water, resulting in splashes, giggles and new golf balls all round.
Following this we took to the Corks, perhaps playing a little bit more conservatively thanks to our earlier embarrassment. Before finishing on the 9-holes of Olives, which boasted the standout hole of the day in the 8th, where a beautiful island green awaits the steady-nerved golfer. This time, thankfully, our golf balls remained nice and dry.
The post-mortem in the clubhouse afterwards offered a breath-taking recap of what we had just experienced. Both in our awed chatter and the unparalleled view laid out before us. Lakes, pines, carefully manicured fairways and this underlying sense of culture. It was hard to put your finger on, but the whole place made us feel special. Very special and very exhausted.
San Lorenzo Golf Course and the Ria Formosa Nature Reserve
Our last night was spent in a nice little apartment complex on the edge of the Ria Formosa Nature Reserve. San Lorenzo, our final golf course, is located deep in the heart of it. It wasn't until we arrived, though, that it dawned on us just how in tune with nature it all was.
Fairways run alongside saltwater lagoons, huge pinewoods and the Atlantic Ocean… there are hazardous lakes, outrageous bunkers and the whole scene was framed in the backdrop of a spectacular Portuguese mountain range.
Instantly, alarm bells rang in our heads, because when something looks this good, there has to be a catch, right? Handily, no. The place was so much more than we were hoping for. The holes swerved delicately, traversed lakes, swung out towards the Atlantic Ocean and offered tiny, targeted greens where skill is your only escape. Each hole is etched in our memory; whilst the tight 18th, with its water carry and hazards was a perfect finish to a stellar day of golf.
Back to the Real World
Sitting in the departure lounge at Faro, we quickly dismissed the idea of picking a favourite course from the trip. It was pointless, they were all so different. They all offered great golf, astounding surroundings and superb, for want of a better word, fizz. From the historic grandeur of Penina, to the cultured fairways of Pinheiros Altos… and the outstanding beauty and challenging golf of San Lorenzo. All unique, all seemingly perfect.
The one thing we could agree on however, is that we would – most definitely – be back.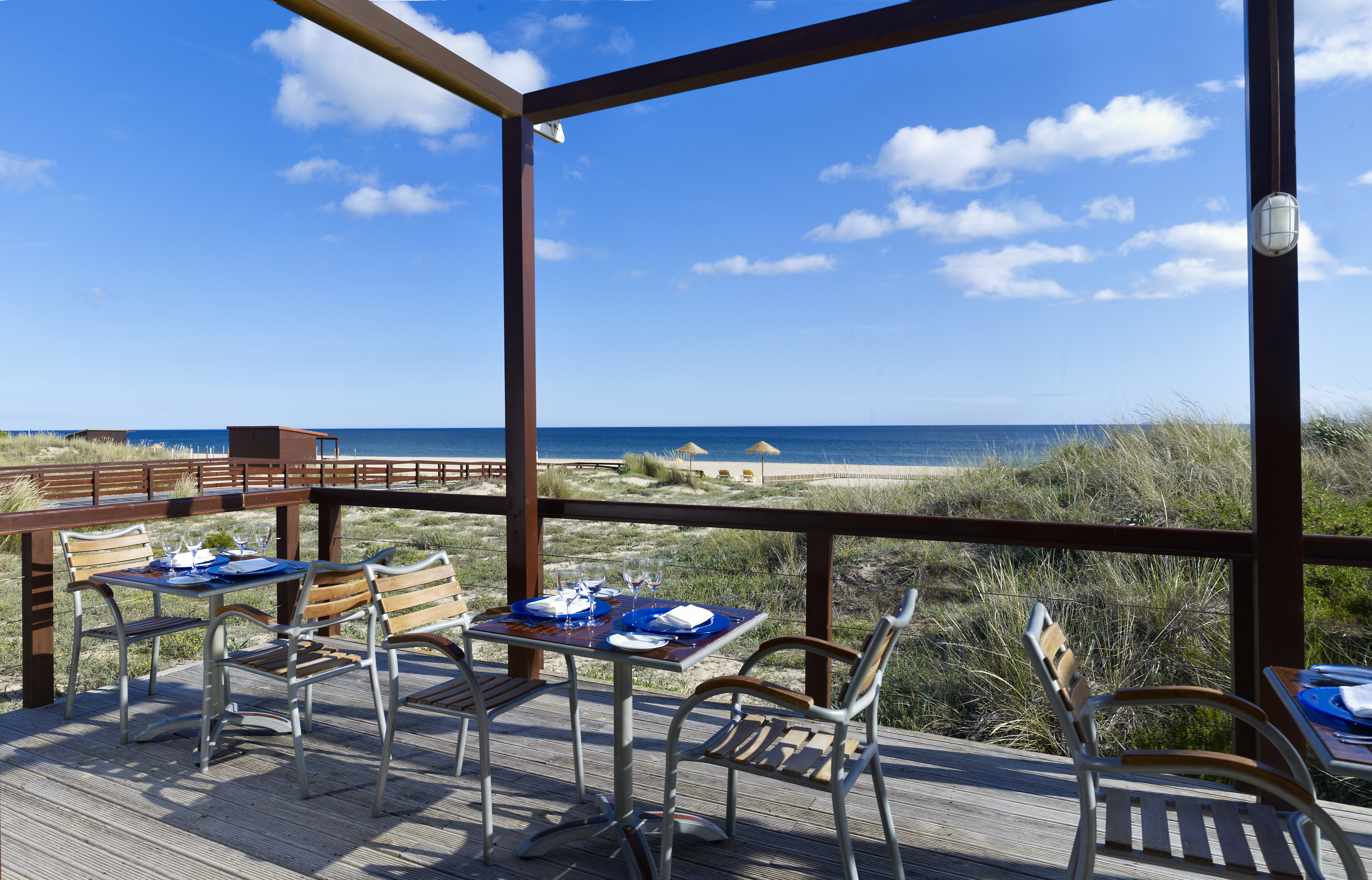 Top Seven Reasons to visit the Algarve this Summer
With the Summer firmly here, now is an amazing time to join is in the amazing Algarve for a family break, romantic getaway or a few days of golf under the beautiful Portuguese sun.
Click here for more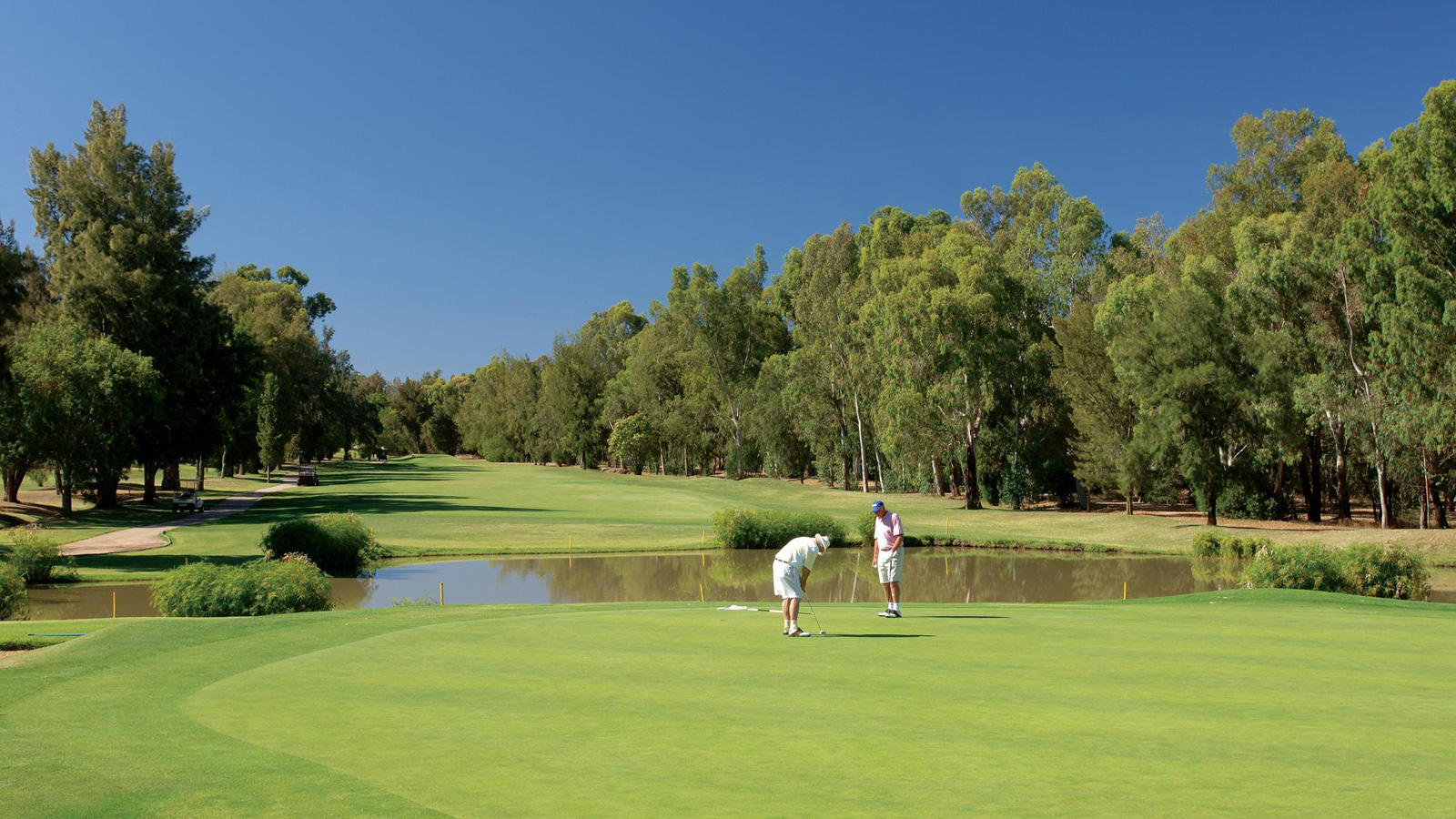 Golfing Holidays in Portugal
Penina is the perfect destination for golfing holidays in the Algarve, with a range of outstanding courses, exquisite dining, relaxed bars and luxury service. Not only are we the region's first five-star resort, we also introduced golf to the Algarve... and are renowned as one of the finest destinations in Portugal.
Click here for more