Golf Holidays at Penina Hotel & Golf Resort
22 January 2019
---
Enjoy a Five-Star Getaway with Our 3 or 7 Night Golf Packages
Long days of sunshine, clear blue skies and glorious greens are just a few of the reasons why golf in the Algarve is so admired, the world over! But nowhere is this more evident than at Portugal's home of golf: The Sir Henry Cotton Championship Course. Combined with exceptional amenities, unrivalled gastronomy, enthralling evening entertainment and of course, exceptional accommodation - which all come as part of our exclusive 3 or 7 night golf packages.
The Algarve's Home of Golf
It's hard to imagine that up until 1966 - before Sir Henry Cotton unveiled his Championship Course at Penina Hotel - golf as a sporting pursuit in the Algarve, was virtually non-existent! Fast-forward 52 years and we're glad the same can't be said of 2018, with golfers seemingly in full swing any which way you turn in the Algarve.
Naturally, our Sir Henry Cotton Championship Course is the venue of choice for many a golfer, regarded as one of the most challenging - yet satisfying - courses in all of Continental Europe. Flanked by streams, ditches and water hazards; and boasting features like subtle slopes, elevated greens, mountainous backdrops and other spectacular sceneries - our ten-time host to the Portuguese Open is as unforgiving as it is beautiful.
However, for a less strenuous - but no less satisfying - 9 or 18 holes, look no further than our Resort Course, containing a selection of well thought out holes - perfect for golfers of all abilities. Similarly, our Academy Course too entails 9 brilliant holes, targeted towards the intermediate golfer, or those looking to brush up on their short game - with short greens requiring accuracy off the tee, followed by entertaining, attainable approach shots.
Your 3 or 7 Night Golf Getaway
Starting from €235 per twin, our Short Game Golf Package (3 night) includes: a daily buffet breakfast, two gourmet dinners, two rounds on a course of your choosing, daily use of a trolley, a driving range token and complimentary WiFi.
While, starting from €224 per twin, our Longest Drive Golf Package (7 night) includes: a daily buffet breakfast, four gourmet dinners, five rounds on a course of your choosing, daily use of a trolley, a driving range token and complimentary WiFi.
What's more, guests can also look forward to an additional 12% or 8% discount, when booking 120 or 60 days in advance, respectively.
A Five-Star Stay at Penina Hotel & Golf Resort
Of course, a five-star stay at Penina Hotel & Golf Resort entails more than just outstanding golf, as you savour first-rate facilities and outstanding leisure amenities like: an onsite sauna, massage room, billiards, bike rental service, jogging track, five hard-surface tennis courts, a state-of-the-art gym and the largest outdoor pool in the Algarve. Supplemented by evenings of unrivalled Algarvian gastronomy at our six dining destinations, accompanied by some of the region's most exciting evening entertainment at our trendy nightspots.
However, any stay at Penina Hotel & Golf Resort is defined by our charming accommodation, ensuring a good night's sleep is had in all of our rooms and suites - many of which come complete with views looking out across the greens of the Algarve's first-ever golf course.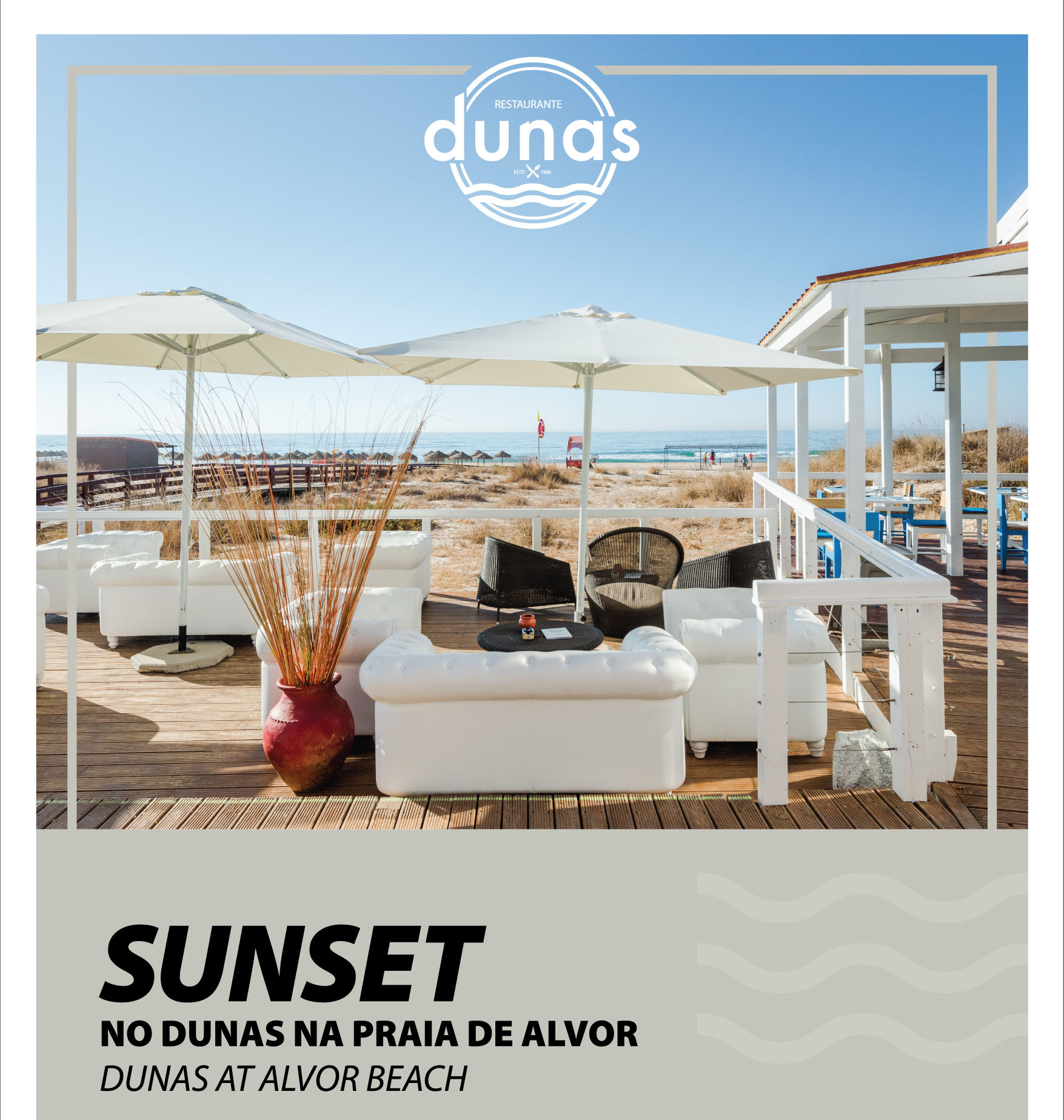 Sunset at Dunas: Food, Music & Fun Under the Stars
Join us for live music every Friday and Saturday night at the vibrant Dunas Bar & Restaurant on Alvor Beach. Expect great food, a stunning location, exceptional drinks and the perfect atmosphere. To book, call (+351) 282 420 223.
Click here for more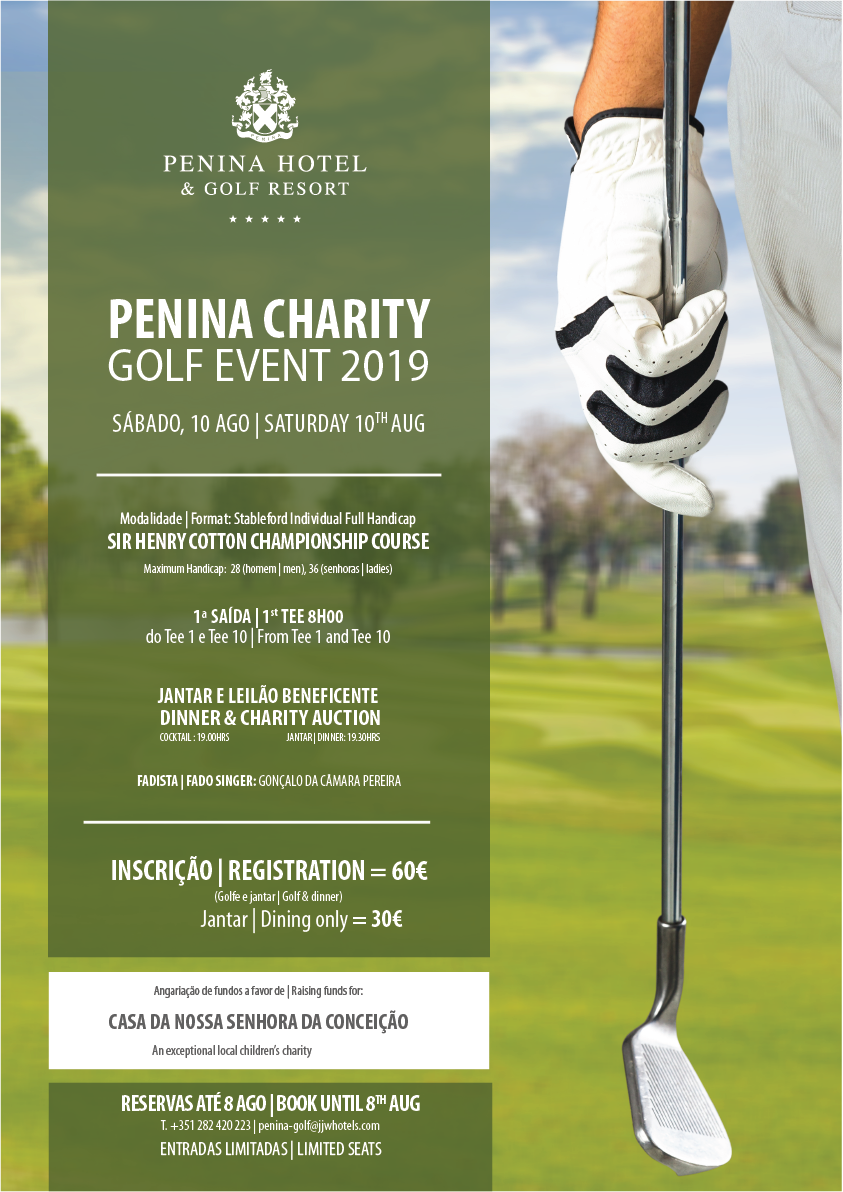 Penina Charity Golf Event – 10th August 2019
Join us for an exceptional day of tournament golf, followed by a gourmet benefit dinner and charity auction. All proceeds go to Casa da Nossa Senhora da Conceição – an important local children's charity. To book, call (+351) 282 420 223 or email penina-golf@jjwhotels.com
Click here for more