Food & Wine Pairing Evenings at Penina Hotel & Golf Resort
29 June 2017
---
Evenings of Fine-Dining and Perfectly Paired Wining Await in the Elegant Settings of Le Grill
For those who enjoy the finer things in life, the Algarve delivers wining, dining and tantalizing evenings of entertainment in abundance - and nowhere more so than at Penina Hotel & Golf Resort's revered Le Grill Restaurant; the home of our famous Food & Wine Pairing Evenings.
Employing only the very best in locally sourced ingredients; true flavours of Southern Portugal are afforded courtesy of our innovative chefs and served up across five delectable courses - which are each complemented by a perfectly paired wine from authentic Algarvian vineyards.
The Algarve's Home of Fine-Dining
From the aromatic spices of Portugal's New Age Explorations, to the archetypal tastes of the Atlantic; supplemented further by succulent slow cooked meats - with a few worldly flavours thrown in for good measure - an evening at Le Grill is assured to gratify the senses.
Set across five palatable plates, each course is attentively created in mind of the next - taking guests on a gastronomic journey as the evening progresses. Typically commencing with an eclectic array of cheeses, cured meats, canapes and Mediterranean favourites; our bitesize amuse-bouches set the tone for the toothsome flavours that are to follow.
At the heart of any Algarvian menu is a sumptuous selection of seafood. Whether it be pan-seared prawns lightly drizzled in a citrusy sauce, subtly seasoned sardines served straight from the grill, or beautifully braised monkfish submerged in sherry - Le Grill will acquaint diners with the saltwater treasure trove of the Atlantic.
After three flavoursome courses; your senses and soul may already feel satisfied - but the night is still young and the pièce de résistance is yet to arrive. Slow cooked throughout the day, our satiating savoury dishes use only the choicest cuts of beef, pork, venison and lamb; served only when ready to melt in the mouth. Favourites in the past have included honeyed venison loin, slowly braised pork cheeks, and the apogee of any meat menu - the classic beef fillet.
Rounding off any of our five-course evenings of fine-dining is a seductive selection of petit fours - typically starring chocolate, cake, cream, fresh fruit and the Algarvian favourite of almonds; which are assured to satisfy even the sweetest of tooths.
Perfectly Paired Wines from Authentic Algarvian Vineyards
Like Tom without Jerry, Holmes without Watson or the Algarve without sun; what is food without wine. That is why at any of Penina Hotel & Golf Resort's famous evenings of fine-dining, all of our five courses are served with perfectly paired wines - each boasting complementary flavours that will excite oenophiles or the simply thirsty alike.
Portugal is often overlooked as one of the world's foremost wine producing regions; though it is no secret that vines love the Algarve for the same reasons tourists do - it's never too cold, never unbearably hot, and the sun shines all year round. Combine this with the rich variation of sandy, clayey, limestone and sandstone soils; and it's easy to see why Portugal's southernmost region is sought by vintners the world over.
Namely grown in the Algarve's four core wine municipals - Tavira, Lagoa, Portimão and Lagos - the Algarve's varied variety of grape cater for a rich repertoire of flavours; spanning the very sweet to the bone dry - which will surprise even the most refined of palates. Some beloved wines of the region include: João Clara - Red (Negra Mole), Quinta do Francês - Red (Cabernet Sauvignon, Syrah, Aragonês), Barranco Longo - Rosé (Touriga Nacional), Quinta do Francês - White (Viognier, Arinto) and of course Vinho Verde (Arinto, Albariño).
Beyond the mere consumption of food and wine, evenings of fine-dining at Le Grill also provide for something of an education; as the expertise of bilingual oenologists are deployed to talk guests through the characteristics of the various vinos. Successful pairing of wines requires a finely honed palate to perfect - and by the end of the evening guests will leave both full in the belly and in the mind!
Join us for a Memorable Evening
Our fabled Food & Wine Pairing Evenings are held on a regular basis; so if you're staying with us you will almost certainly be able to experience the finest in wining and dining that the Algarve has to offer. Though, just to make sure; feel free to contact us on (00 351) 282 420 200 to enquire as to when the next evening will be - or check our Latest News page for updates.
Popping in for dinner? Why not round off the indulgence with a luxury five-star stay at Penina Hotel & Golf Resort and make your Algarvian experience an unforgettable one. See our Latest Offers & Packages for a selection of money saving specials.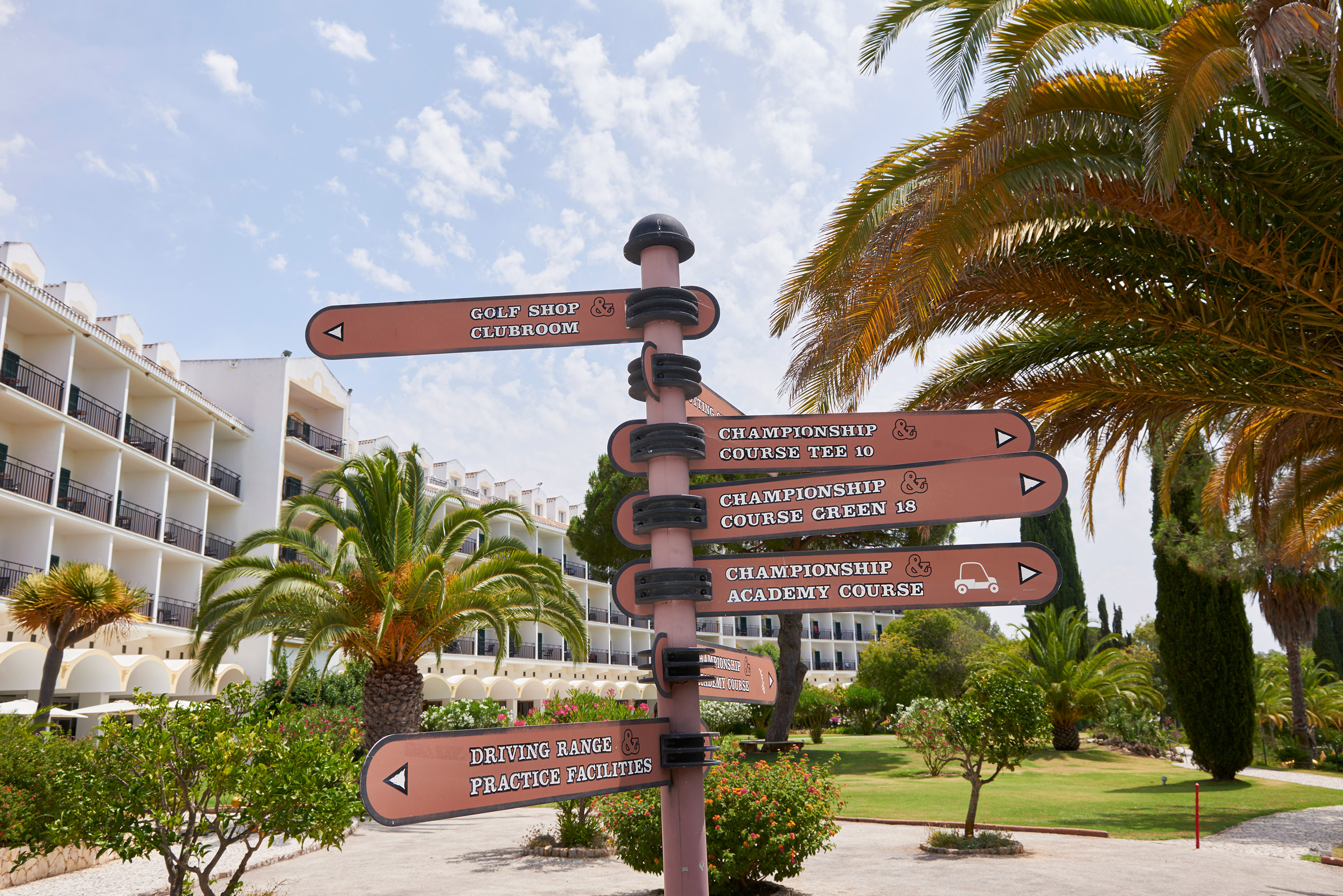 Golf Holidays at Penina Hotel & Golf Resort
Join us for a five-star getaway in the Algarve, filled with great golf, unrivalled gastronomy, exciting evening entertainment and a luxury stay at Penina Hotel & Golf Resort: all included with our selection of exclusive 3 or 7 night golf packages.
Click here for more
The International Pairs World Final 2017
Last November, Penina Hotel & Golf Resort hosted the International Pairs World Final. Take a look at some of the highlights as they played out on our stunning Sir Henry Cotton Championship Course.
Click here for more