Mamamaratona Half Marathon & Fun Runs: Join the Fight Against Breast Cancer
7 September 2017
---
Join us in Portimão this October in Support of Associação Oncológica do Algarve
When? Sunday, October 8th @ 10am
Where? Portimão Waterfront (Zona Ribeirinha)

REGISTER HERE!

Organised by Associação Oncológica do Algarve (AOA), Mamamaratona is the biggest charity event in Southern Portugal, which every October unites thousands of people for one purpose. To run, jog or walk the coastline of the Arade River, to raise money and awareness in the ongoing fight against breast cancer.
Thanks to their outstanding work, Mamamaratona has already helped thousands of cancer patients and their families. But the need to increase early detection and provide support in the fight against breast cancer is as urgent as ever. So join Penina Hotel & Golf Resort and the people of Portugal in the international 'Pink Month' of October, as we unite against cancer.
Mamamaratona 2017: Half Marathon, Mini-Marathon & Fun Run
This October, thousands of people will gather in Portimão, under the Sunday morning sun, as they prepare to run, jog and walk their way along the coastline of the Arade River for Mamamaratona 2017!
Designed to appeal to people of all ages and abilities, Mamamaratona will be divided into three categories: an 8km Fun Run, a 10km Mini Marathon, and a 21km Half Marathon - which will all begin at 10am. However, while the event is scheduled to start at this time, it is worth noting that Mamamaratona will open from 8am onwards - with registrations, free health examinations, AOA speeches, and warmup exercises available to all participants.
Once formalities are out of the way, the 2017 edition of Mamamaratona will then begin! As the sea of runners, walkers and fancy-dressed money-raisers start on their journey around the varying courses, with further thousands scattered along the length of the route to voice their support. After competitors have returned and had time to cool down, there will then be a range of presentation; followed by awards for the winners of the various races; and the raffle prize draw - to which every participant at Mamamaratona can enter!
Throughout the duration of the occasion, there will also be live entertainment and various refreshment stalls to amuse and replenish the Mamamaratona crowd; including a vocal performance by the brilliant Luís Guilherme at 12:15pm; before Mamamaratona closes its doors for 2017 at 1pm.
Do you want to be a part of Mamamaratona 2017? If so, it's not too late to register! Or simply join us on the waterfront of Portimão, to cheer on the competitors.
About Associação Oncológica do Algarve
Since 1994, Associação Oncológica do Algarve (AOA) have been working relentlessly to support cancer patients and raise awareness of cancer across the Algarve. Their efforts have already affected thousands of lives for the better, with projects like their Mobile Breast Cancer Screening Unit helping to detect cancer in its earliest stages - which hugely increases the chances of fighting the disease.
But they need your continued support to carry on making a difference.
AOA's latest mission, is to raise funds for Casa Flor das Dunas - a home-from-home for patients being treated at Faro's Radiotherapy Unit, who aren't able to make the relentless, lifesaving journeys to the centre - for which they need €1,500,000.
Mamamaratona is just one way in which you can support this brilliant cause, but any contribution - no matter how big or how small, will affect someone's life for the better.
Join Penina Hotel & Golf Resort this October and together we will stand up to cancer!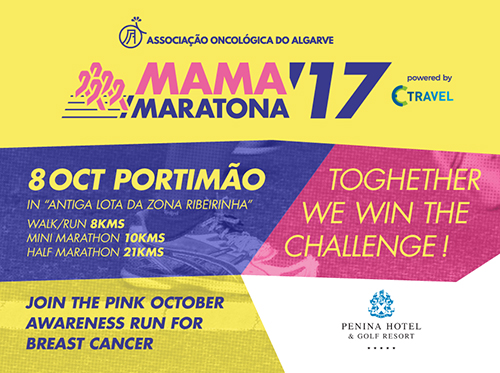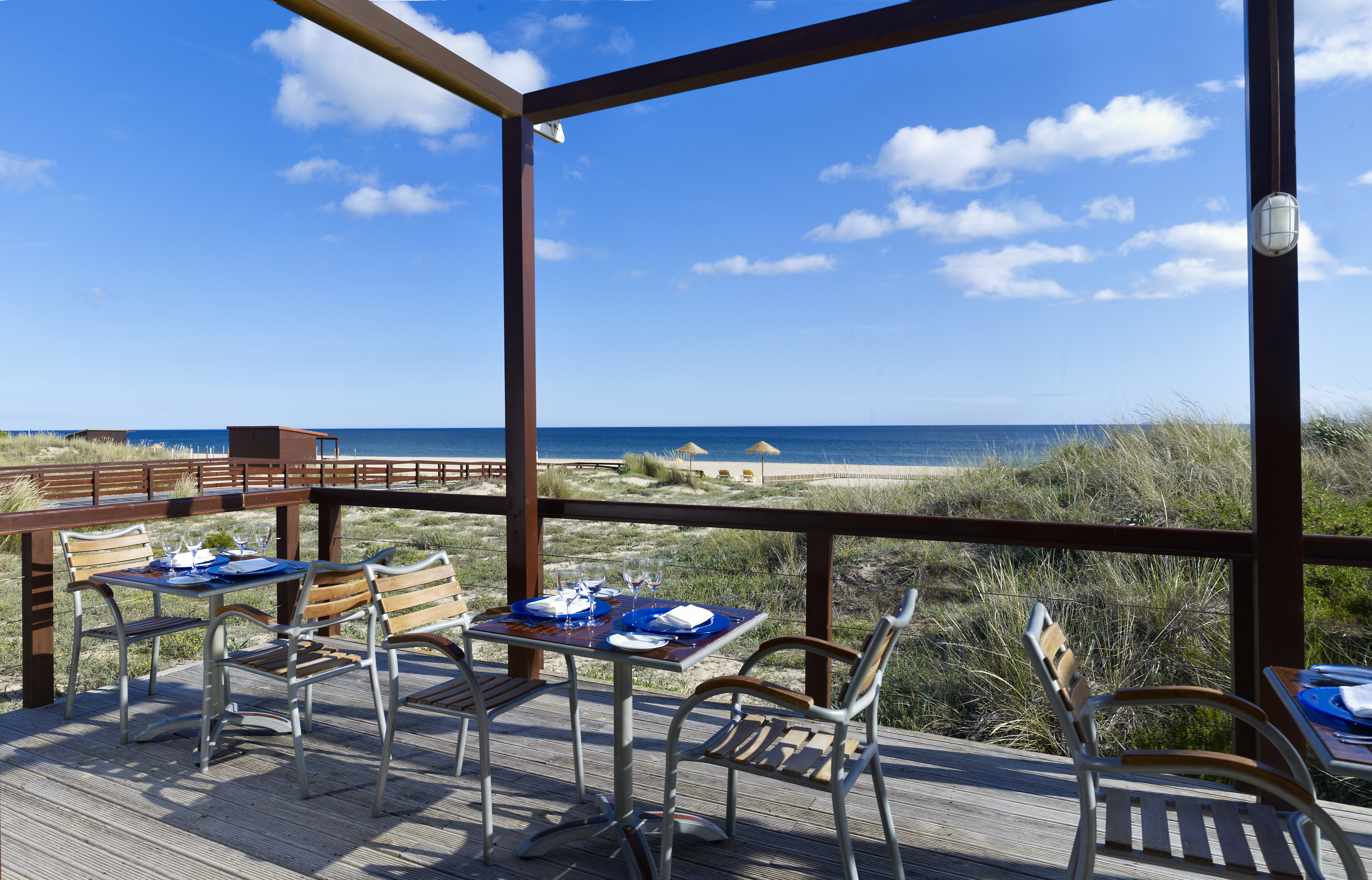 Top Seven Reasons to visit the Algarve this Summer
With the Summer firmly here, now is an amazing time to join is in the amazing Algarve for a family break, romantic getaway or a few days of golf under the beautiful Portuguese sun.
Click here for more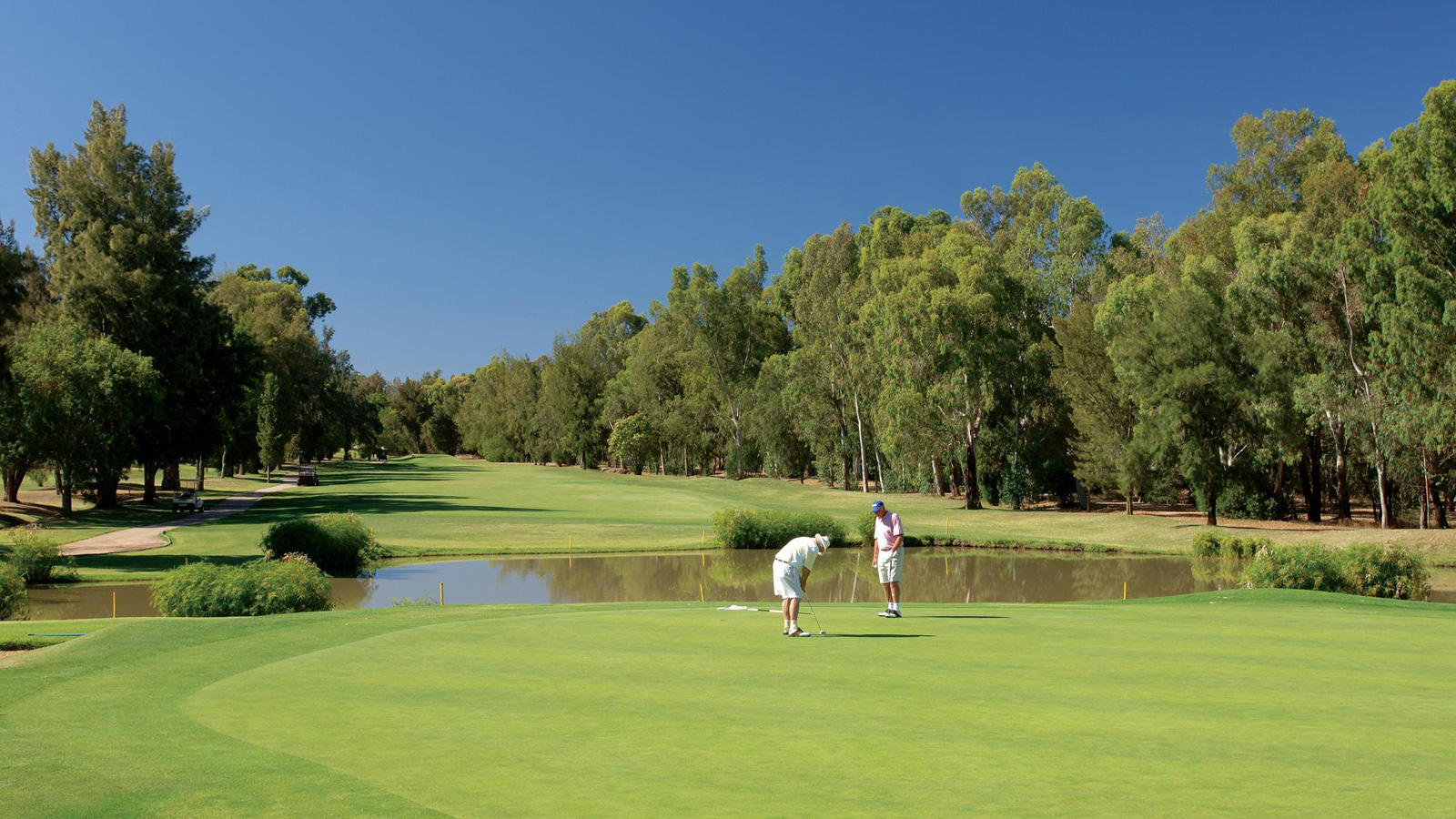 Golfing Holidays in Portugal
Penina is the perfect destination for golfing holidays in the Algarve, with a range of outstanding courses, exquisite dining, relaxed bars and luxury service. Not only are we the region's first five-star resort, we also introduced golf to the Algarve... and are renowned as one of the finest destinations in Portugal.
Click here for more