Father's Day Food & Wine Pairing Dinner at Penina Hotel & Golf Resort
16 February 2017
---
Join us for an Evening of Gourmet Cuisine, Served with Perfectly Paired Wines this Father's Day
Sunday 19th March 2017, 8.15pm at Le Grill Restaurant (€47pp)
To Book: Call (+351) 282 420 200
Raise a toast to Dad this Father's Day in the elegant surroundings of Le Grill Restaurant, with an unforgettable evening of delicious fine-dining and wine tasting at Penina Hotel & Golf Resort. Being Dad is a round-the-clock job, so it's only right he should get to enjoy his special occasion; which will be celebrated with a sumptuous five-course gourmet dinner, to be accompanied by five perfectly paired wines, carefully curated to complement each course.
Responsible for the appetising array of wines being served on the evening are Wines & Co… an Algarve based company, dedicated to the creation and procurement of quality wines, with a specific focus on Algarvian grapes; allowing you on the evening to experience a true taste of Southern Portugal.
The Five-Course Menu
Amuse-Bouche: Steamed Oyster, Marsh Samphire, Borage Blossoms
Paired with Espumante Bruto Ribeiro Santo
Grapes: Arinto, Bical
Tasting Notes: Light straw colour, with aromas of green apple and tropical fruits. Good citrus acidity, fine and elegant bubble, fresh and creamy.
Fettuccini alla Bottarga
Paired with Flor de Maio Branco
Grapes: Antão Vaz e Arinto
Tasting Notes: Simple, discreet aroma. Balanced, very light with well integrated acidity.
Slowly Braised Pork Cheeks, Button Mushrooms
Paired with Flor de Maio Tinto
Grapes: Touriga Nacional, Alicante Bouschet, Syrah, Trincadeira, Aragonez e Cabernet Sauvignon
Tasting Notes: Clear appearance, ruby colour. Fresh aroma, with red fruits and floral notes. Good balance between acidity and round tannins.
Venison Tournedos, Crust of Pine Nut and Pomegranate, Bed of Spring Vegetables
Paired with Ribeiro Santo Colheita Tinto
Grapes: Alfrocheiro, Tinta Roriz, Touriga Nacional
Tasting Notes: Fresh and intense with notes of dark berries, chocolate and tobacco. Very intense with a persistent end.
Mature Alentejano Cheese, Honeycombs
Paired with Maria Mora reserva 2014 – Alentejo
Grapes: Touriga Nacional, Trincadeira e Syrah
Tasting Notes: Very aromatic with notes of ripe red fruits and spices. Excellent acidity combined with a velvety texture and a fresh finish.
Book Your Place Today
Join us for this special celebration of Father's Day on Sunday 19th March at Le Grill Restaurant and experience some of the finest cuisine and local wines found across the Algarve. Early booking is recommended and tickets are now available for the price of €47 per person including wines; please call (+351) 282 420 200 to book your place today.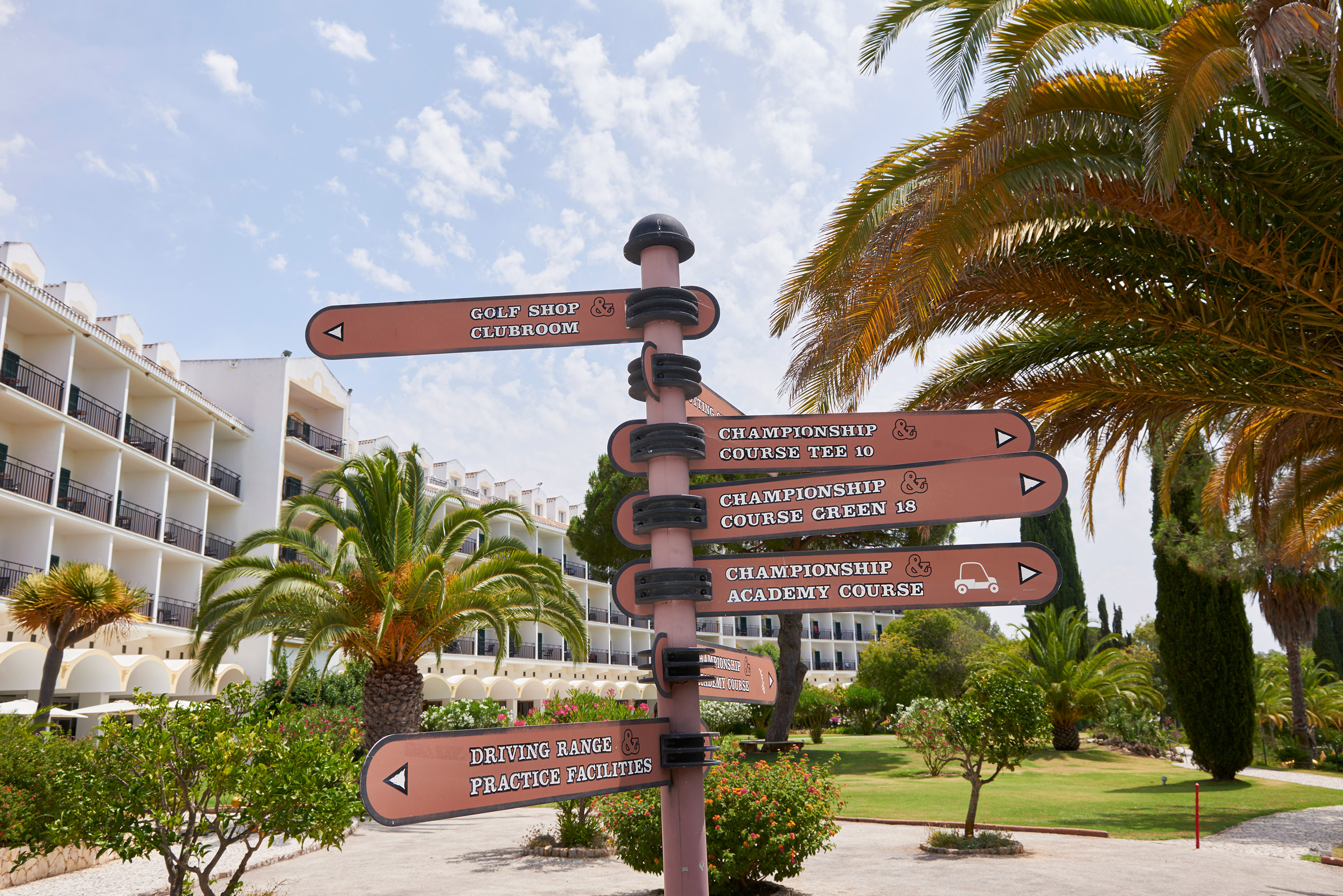 Golf Holidays at Penina Hotel & Golf Resort
Join us for a five-star getaway in the Algarve, filled with great golf, unrivalled gastronomy, exciting evening entertainment and a luxury stay at Penina Hotel & Golf Resort: all included with our selection of exclusive 3 or 7 night golf packages.
Click here for more
The International Pairs World Final 2017
Last November, Penina Hotel & Golf Resort hosted the International Pairs World Final. Take a look at some of the highlights as they played out on our stunning Sir Henry Cotton Championship Course.
Click here for more