Easter at Penina: Golf Breaks & Family Getaways in the Algarve
20 February 2017
---
Join us this April for a Stunning Spring Holiday to Remember
This April, Penina Hotel & Golf Resort celebrates Easter, and to mark the occasion we will be home to a multitude of fun-filled family days out, fine-dining experiences, five-star evening entertainment… and of course, some of the best golf the Algarve has to offer.
The highs of 20˚C and nine hours of glorious sunshine per day, typical of the Algarve in April also provide the perfect climate for you to soak up the sun on our beautiful beaches… and all the luxury amenities available at our hotel.
Take a look at what's available below…
Whether you're hoping for a relaxing Easter break spent soaking up the sun, the chance to immerse yourself in local culture, or the opportunity to enjoy a sensational start to the golfing season… the Algarve is the perfect destination for the whole family this Easter.
To celebrate the occasion, we are offering an exclusive offer in the form of our Three Night Easter Break, where on top of great savings, you can enjoy a daily buffet breakfast at Sagres Restaurant, free meals and accommodation for children up to the age of 12 years, and free daily entrance to the Kangaroo Club.
Our Three Night Easter Break is available between the 7th April and the 21st April 2017, with prices from €115.50 per Twin.
Make your booking here… 
Easter-Themed Entertainment with the Kangaroo Club
Throughout Easter, the Kangaroo Club team will be curating a number of themed events to make your children's stay with us as enjoyable as possible. Kids will be elated by relay races and Easter Egg hunts in our spacious grounds… and the opportunity to get creative is provided by workshops comprising clay modelling, Easter Egg painting and the baking of Easter treats. 
On top of the Easter-themed entertainment, other facilities of the Kangaroo Club provide indoor play areas with an abundance of games, toys and entertainment systems; outside play areas complete with a swimming pool, climbing zone, football pitch, bicycle track, and a sand pit; a designated toddler area and state of the art crèche with baby changing facilities; and the Kangaroo Club Restaurant, which serves refreshments throughout the day.
The Kangaroo Club is fully accessible to children with special needs or other requirements, and the 3000m2 where the club is based is securely enclosed, fully supervised and adequately shaded; providing ample space for children to run around in, whilst guaranteeing you peace of mind.
Our aim at Penina is to make sure every member of the family has an unforgettable stay, hence our fully trained staff are on always on hand to occupy little ones… so you needn't feel guilty if you want to enjoy some time to yourselves. However, parents are more than welcome to accompany their children in any of the activities (Dads are especially encouraged to join in the relay race).
And for the adults…
Of course, whilst the children get to experience some of the best amenities to be found anywhere in the Algarve, grown-ups will not be left disappointed either, and will enjoy: 5 ATP all weather tennis courts, a full-sized football pitch, a snooker table, the biggest outdoor swimming pool in Portugal, fitness centre and sauna, and a beauty treatment centre… providing for no end of ways to keep you entertained and revitalised on your Easter break.
Golf at Penina this Easter
For many golfers, the beginning of April marks the official start of the golf season; coinciding with The Masters, as the world's best prepare to tee off. With warm weather and hours of amiable Algarve sun, a stay at Penina Hotel & Golf Resort provides the perfect opportunity for you to emulate your idols, as you enjoy a round on our three golf courses - including the Algarve's first 18 hole Championship course.
Ten time host of the Portuguese Open, our exclusive Sir Henry Cotton Championship Course is regarded by many as the finest course in the Algarve. Combining streams, ditches, slopes and bunkers, with enthralling elevated greens and breathtaking backdrops; the features of the course incorporate together to provide 18-holes of stimulating golf, whilst providing a challenge for even the most experienced of golfers.
For the less experienced golfer, our Academy Course is the perfect training ground to fine-tune your game with its 9-hole format… and our Resort Course can be enjoyed by players of all abilities across 9 or 18 well thought out holes; following in the principles laid down by the father of Portuguese golf, Sir Henry Cotton.
Beach Breaks at Penina Hotel & Golf Resort
For those looking to soak up the sun on one of the regions many beaches, look no further than Praia de Alvor; located just ten-minutes from the hotel, via our courtesy shuttle service. This blue flag awarded beach discloses an alluring stretch of white sand, bordered by rolling grassy dunes and the blue expanse of the Atlantic. Here at Alvor, Penina has its own secluded section, complete with loungers, parasols and concessions. Guests also have access to the exclusive Dunas Beach Bar, offering cooling cocktails, beverages… and a range of the finest seafood and freshly prepared Mediterranean and international cuisine to be found anywhere in the area.
Praia de Alvor is also home to an array of watersports, where you can enjoy the calming ambiance of the sea via pedalo or kayak… or for a more adrenaline fuelled experience, you can ride the waves of the Atlantic on jet skis and banana boats.
Portuguese Easter Traditions
Easter is met with much excitement across the Algarve, and as well as the fine-dining and entertainment taking place at Penina; the local area will be home to a host of traditional festivities. The most prominent of the Easter celebrations arrive in the form of Folar Fairs, which will be plentiful across the South of Portugal. The age-old Portuguese tradition, is where you can try the famous 'Folar' cake – a sweet, moist cake, topped with a boiled egg still in its shell. Though it's served as a savoury delicacy in some areas of the country, the Algarvians enjoy it sweet and flavoured with the likes of melted sugar, cinnamon, caramel and aniseed. Folar Fairs are also usually accompanied by live music and entertainment, should you want to spend a fun-filled day out with the family, immersing yourself in some local culture.
Evenings of Fine-Dining and Five-Star Entertainment
Le Grill is the home of fine-dining at Penina, specialising in Portuguese delicacies and gourmet international cuisine; which can be enjoyed in the stunning surroundings of the restaurant, or under the stars on the venues terrace. The delectable à la carte menu, complemented by a cultured wine-list, has made Le Grill a firm-favourite among the Algarve's revered gastronomic line-up… and will also be the location for Penina's esteemed Easter Lunch; where an appetising menu of traditional Easter dishes, with beverages, will be offered from just €35 per adult.
Over Easter, Penina's Sagres restaurant will also be serving a sumptuous selection of Algarvian and international cuisine; where you can dine among the five-star surroundings of the restaurant, or outside on the scenic patio. On the evening of Easter Sunday, Sagres will be home to a delicious Easter buffet from €30 per adult.
Whilst, with a welcoming atmosphere, extensive range of cocktails and exciting live music, Bar Monchique is the ideal spot to enjoy an Algarve evening. The bar is home to a range of entertainment, and you can socialise in the alluring ambiance inside, or the elegantly designed outside space.
A detailed itinerary of all Easter dining options and events will be posted on our website as soon as they become available.
Book Your Stay with Us
Take a look at our new Easter offer here or call us on +351 282 420 300 to learn more today.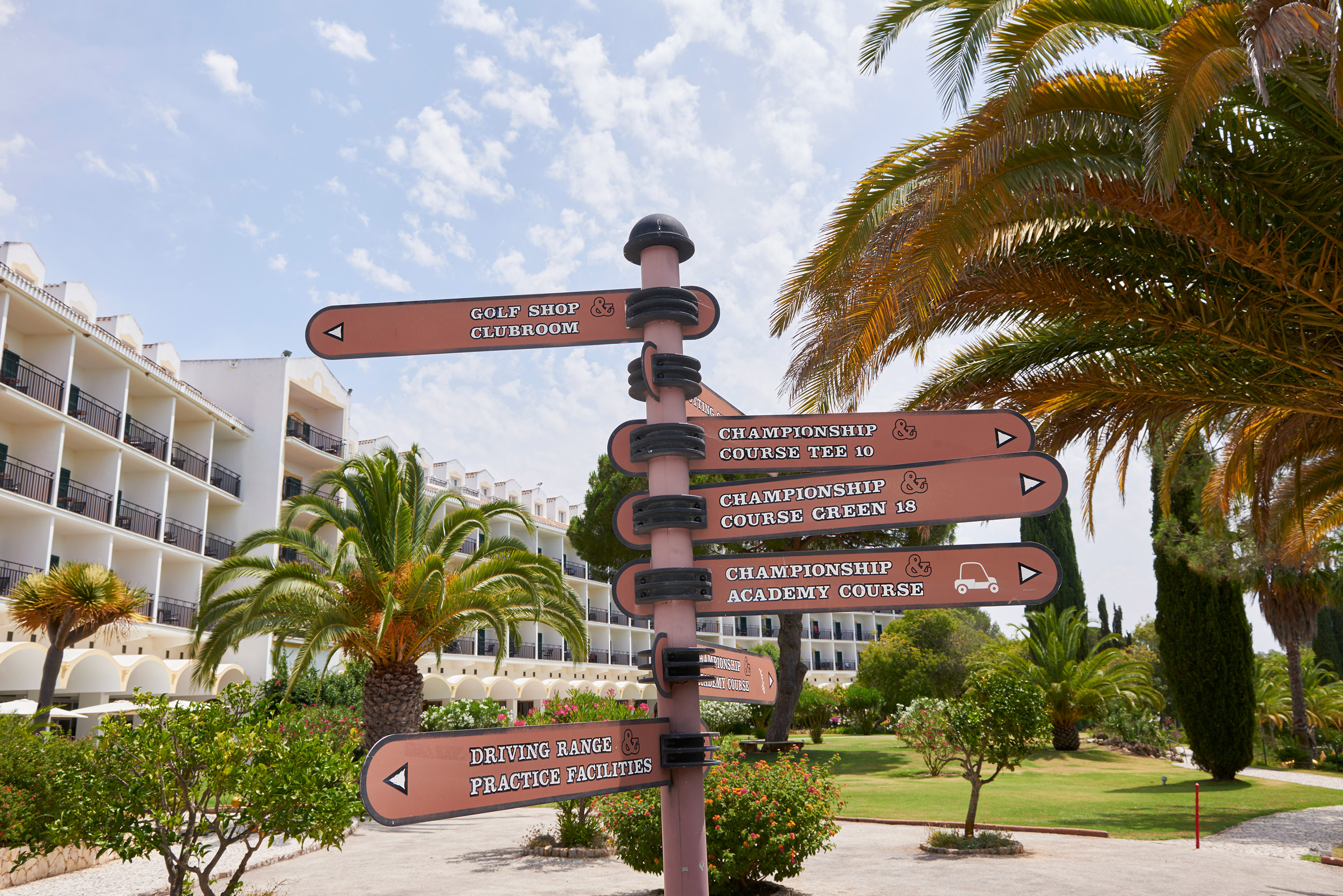 Golf Holidays at Penina Hotel & Golf Resort
Join us for a five-star getaway in the Algarve, filled with great golf, unrivalled gastronomy, exciting evening entertainment and a luxury stay at Penina Hotel & Golf Resort: all included with our selection of exclusive 3 or 7 night golf packages.
Click here for more
The International Pairs World Final 2017
Last November, Penina Hotel & Golf Resort hosted the International Pairs World Final. Take a look at some of the highlights as they played out on our stunning Sir Henry Cotton Championship Course.
Click here for more