A True Taste of the Algarve at Dunas Restaurant for Summer 2017
21 December 2016
---
This Summer Head to Alvor Beach for Fresh Ingredients & Traditional Recipes
For foodies, the Algarve can deliver the best of both worlds. Miles of unspoilt Atlantic coastline offer a sought after selection of seafood, bordered to the north by lush, undulating hills that provide fresh figs, olives and oranges in abundance. Pair this plentiful bounty with the fact it became home to key trading ports from as early as 1000 BC, spreading the likes of ginger, paprika, tomatoes and rice throughout Europe, and it's easy to see why traditional Algarvian cuisine continues to be so popular with locals and visitors alike.
Championing the very best fresh, locally sourced ingredients and combining them in traditional Algarvian recipes, Penina's Dunas Beach Restaurant prides itself on offering a true taste of the Algarve. Situated on the Alvor beach, it boasts a delicious range of menus, first-class service and stunning views over the ocean... providing a perfect introduction to all that the Algarve has to offer. 
Fresh Seafood
Seafood is key to the beachside restaurant's tempting menu, varying between scorpion fish and white bass, to baby squid, giant tiger prawns and razor clams. Many options are often served straight from the grill with a sprinkle of seasoning, baby potatoes and the choice between Algarvian salad or vegetables. Figuratively push the boat out with either freshly caught Scarlet Prawns or a mouth-watering serving of Rock Lobster, or alternatively, opt for the fish kebab of the day which offers a delicious taste of the Atlantic.
Alongside the likes of octopus salad and seafood spaghettini 'Alvor' style, Dunas also serves a variety of traditional seafood dishes. Bean stews are a local staple and can be made even more tempting with the inclusion of welks or octopus. Ingredients including olive oil, garlic and coriander combine in Clams 'à Bulhão pato', while those ordering the Algarvian Cataplana will be in for an extra special culinary experience. The rounded, clam shaped copper dish will be opened to reveal a variety of fresh fish and seafood mixed with ham, herbs and vegetables for the ultimate introduction to local flavours.
Local Meats & Cheese
As well as the fresh seafood offerings, hot and cold delicacies at Dunas can also include Queijo amanteigado, a mature buttery cheese that has a smooth, spreadable texture. Dry-cured ham from Monchique, a picturesque market town set in the Serra de Monchique mountain range, can be ordered in a salad that combines its salty taste with slices of sweet, ripe melon. For mains, try the grilled black pork belly, a breed that's native to the Iberian Peninsula or, for an authentic cooking experience, theres the option to pre-order the roasted suckling pig. Local favourite has to be chicken piri piri, with meat marinated for hours in the hot chilli, sea salt and spices, while those feeling particularly peckish, can opt for the Dunas giant surf 'n' turf!
Lighter Lunch Options
When the sun is at its hottest, a delicious serving of Algarvian gaspacho will provide a cooling option for lunch. Instead of entirely pureed, the Algarve's version favours a crunchier texture that features onions, cucumber, tomatoes and garlic. For something a little lighter, Dunas serves a variety of fresh salads, including the Algarvian option with tomatoes, onion and cucumber. Though the panzanella salad, with its combination of bread and tomatoes originates from Tuscany, the inclusion of grilled sardine fillets adds a delicious local twist; a fish so popular in the region that Portimão even hosts its very own Sardine Festival every August!
Tempting Desserts
When it comes to dessert, the first port of call should definitely be Penina's Pastel de Nata, with its light, crisp layers of pastry encasing a sweet custard filling. Continuing with the traditional, cake options may include carob or fig, while the tempting selection in the dessert counter is definitely worth a look. The display changes daily, however with almonds so popular with sweet-toothed Algarvians, don't be surprised to see fruit shaped marzipan sweets or the sparkle of metallic Dom Rodrigo wrappers. Dunas also offers a range of fresh fruits; think refreshing slices of water melon or succulent strawberries topped with whipped peaks of chantilly cream.
With such a delicious selection of dishes and views that'll leave you planning a return as soon as you touch back down on home soil, Dunas Beach Restaurant is the perfect destination to enjoy a delectable Algarve experience. Book your summer stay in the luxury surroundings of the Penina Resort, which also boasts an additional five restaurants and bars in its five-star surroundings.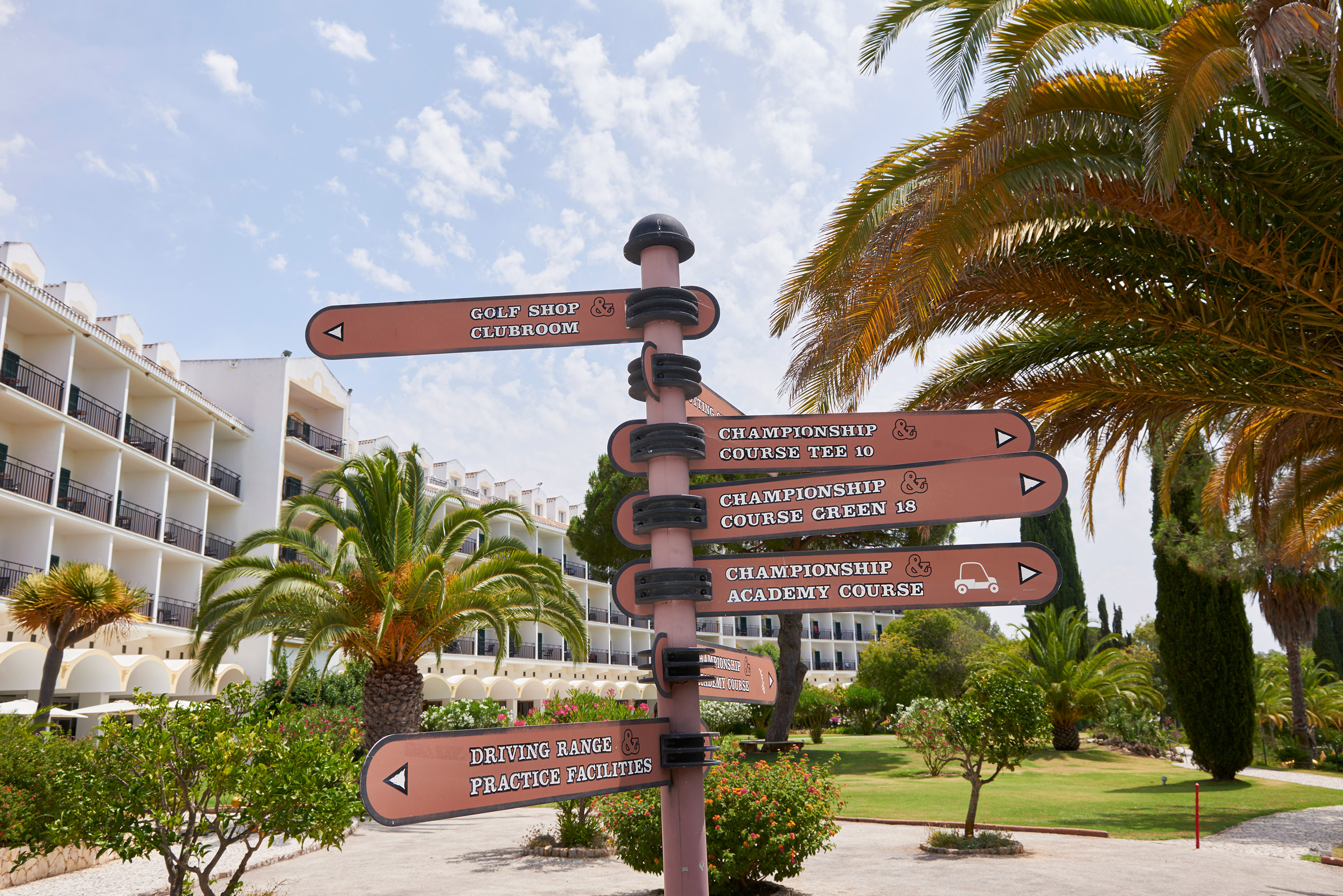 Golf Holidays at Penina Hotel & Golf Resort
Join us for a five-star getaway in the Algarve, filled with great golf, unrivalled gastronomy, exciting evening entertainment and a luxury stay at Penina Hotel & Golf Resort: all included with our selection of exclusive 3 or 7 night golf packages.
Click here for more
The International Pairs World Final 2017
Last November, Penina Hotel & Golf Resort hosted the International Pairs World Final. Take a look at some of the highlights as they played out on our stunning Sir Henry Cotton Championship Course.
Click here for more