Portimão Day Special Offer at Penina Hotel & Golf Resort
5 December 2013
---
Limited Time Bank Holiday Offer: Stay at Five Star Penina from Just €50
On the 11th of December Portimão will fall into a state of rest and relaxation as we enjoy our annual bank holiday. The residents of this beautiful region in the Algarve typically spend the day at home, perhaps enjoying a special meal with family or taking time to visit one of the nearby beaches. To mark the occasion, we are offering an exclusive special rate which will allow the people of Portimão to enjoy their break in style and luxury.
As shops and banks close, and the bustle of the area calms and quiets, escape to Penina for a refreshing and renewing break like no other. The five-star Penina Hotel & Golf Resort sits on a glorious 360 acre estate where expertly maintained grounds flank a Championship golf course, a driving range and a golf academy. The largest outdoor pool in the Algarve can be found closer to the building, along with six restaurants and bars, tennis courts and a kids' club. Join us for this bank holiday special offer and experience personalised luxury service and a five-star stay for just €50, including breakfast.
This offer is running for a limited time only and is only available between the 11th and 15th of December 2013. Rates start at just €50 per room, per night, so you may wish to stay for the whole weekend and really take advantage of this very special offer. Call us on: +351 282 420200 to find out more.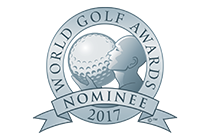 JJW Hotels & Resorts Nominated for Five World Golf Awards in 2017
JJW's five-star Portuguese resorts, Dona Filipa Hotel and Penina Hotel & Golf Resort are in the running for the country's Best Golf Hotel; whilst the group's San Lorenzo, Pinheiros Altos and Sir Henry Cotton Championship golf courses are all nominated for Portugal's Best Golf Course.
Click here for more
Mamamaratona Half Marathon & Fun Runs: Join the Fight Against Breast Cancer
On Sunday October 8th, the Algarve will run Run, Jog, Walk & STAND to raise money and awareness for Associação Oncológica do Algarve at the Mamamaratona half marathon and fun runs... in association with Penina Hotel & Golf Resort.
Click here for more