Penina Hotel & Golf Resort to Host the Confederation of Professional Golf's Annual Congress & ITC
1 December 2019
---
1st to 6th December 2019
JJW's Penina Hotel in the Algarve is to be the setting for the Confederation of Professional Golf's 2019 Annual Congress and International Team Championship tournament. The Congress will feature a range of conferences, debates, lectures, forums and an engaging events schedule for representatives from Europe's 32 Professional Golf Associations.
The Annual Congress will include a wide range of expert speakers, along with practical workshops aimed at developing each delegate's professional and personal skills. Hot topics at previous events have included: initiatives to grow the game of golf, mentoring and consulting services, and development of the women's game on a global stage. 
Delegates will also get the chance to sample the exceptional golf and leisure amenities at Penina, including eight restaurants and bars, the Algarve's largest outdoor pool, a renowned golfing academy and extensive practice facilities. They will also have the chance to play on Portugal's first ever championship golf course – and ten-time host of the Portuguese Open – The Sir Henry Cotton.
It is here, on the Sir Henry Cotton Course, that a number of tournament events for the International Team Championship will take place. During these events, teams from each attending PGA will battle it out for individual glory, overall supremacy and a variety of awards. 
The Congress and ITC events will culminate in the Confederation of Professional Golf's annual awards presentation and gala dinner, which will celebrate a number of outstanding achievements in the world of golf throughout the last 12 months.
Ruben Paula, JJW's Chief Operating Officer in Portugal, said: "It is a huge honour to be able to welcome the CPG for this prestigious congress and golf tournament. We know that they're going to be in their element as they get down to a host of important business, teambuilding exercises and hard-earned socialising. We can't wait to welcome them to the beautiful Algarve."
CPG's of Europe
The Confederation of Professional Golf [CPG] is an association of 32 National PGAs, representing a combined membership in excess of 12,700 golf professionals, steered through the guiding principles of Togetherness, Collaboration and Development to provide collective voice and opportunities for the benefit of the game.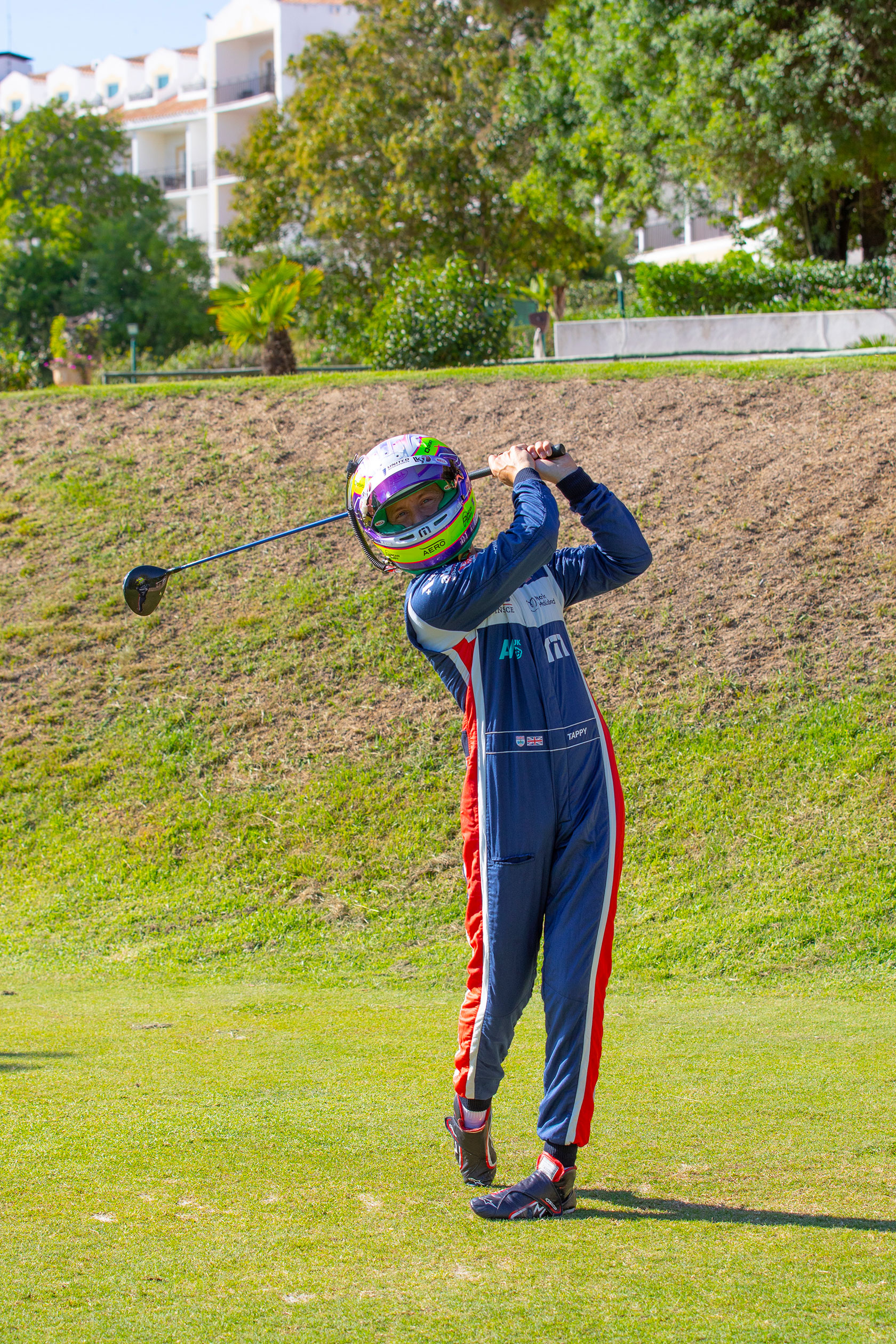 United Autosports Play Penina's Sir Henry Cotton Championship Course in Full Race Gear
Racing drivers Tom Gamble, Phil Hanson and Duncan Tappy took to Penina's renowned championship course this October for fun, sun and golfing giggles.
Click here for more
Golfing Holidays in Portugal
Penina is the perfect destination for golfing holidays in the Algarve, with 3 outstanding courses, exquisite dining, relaxed bars and luxury service. Not only are we the region's first five-star resort, we also introduced golf to the Algarve... and are renowned as one of the finest destinations in Portugal.
Click here for more