Penina Hotel & Golf Resort Celebrates 50th Anniversary
26 January 2016
---
50 Years of Golf in the Algarve
Here at the Penina Hotel & Golf Resort you won't often find us bragging, or blowing our own trumpet. However, the hotel and the iconic Sir Henry Cotton Championship Course are both turning 50 in 2016… and we think this is something worth shouting about. Particularly as, without Penina and Sir Henry Cotton, golf – as we know it – may never have even taken off in the Algarve.
Penina Hotel & Golf Resort Bring Golf to the Algarve
Back in the 60s, Portugal was a place to escape cold winters, wander around a variety of unspoilt beaches and view a range of impressive architecture and historically significant sites such as the Pena Palace in Sintra. It was not a place for ridiculous line drives in perfect conditions, or making sweet, arching putts on lush greens, or playing long iron chips under stunningly blue skies… not until 1966 anyway.
That was the year that a group of investors – recognising the potential of the Algarve – got together and conceived the idea for Penina Hotel & Golf Resort. They assembled the best team in the business: the famous Portuguese architect, Leonardo de Castro to design the hotel; Conde Lencastre for the interiors; and the famous hotelier, Jack Gauer to oversee the management.
There was, of course, only one man they wanted for the job of designing the Algarve's first ever golf course, Sir Henry Cotton – three time British Open Champion – and one of the most respected golfers in the world.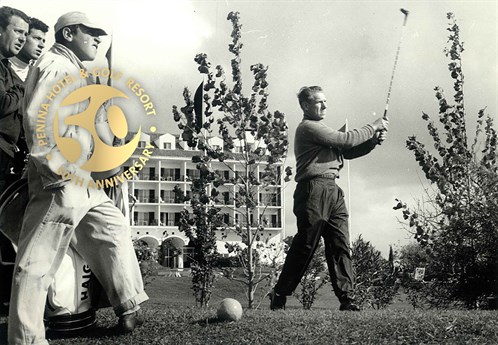 A Year Round Golfers Paradise in the Algarve
Back in 1966, the area on which the Sir Henry Cotton Course now stands was made up of paddy fields. The first thing the great golfer did was to plant thousands of trees and shrubs, which completely transformed the landscape into rich, lush vegetation – the perfect base for which to carve out something truly original.
Fast forward 50 years and the course's towering pines and seasoned, well-kept greens are testament to superb planning, immaculate upkeep… and firm vision. A frequent home to the Portuguese Open, the Sir Henry Cotton Course has blossomed into one of the most loved golf courses in the world, winning frequent accolades, awards and, of course, admirers.
1966 – 2016: Golfers, Donkeys and Sir Paul McCartney
To this day, Penina Hotel & Golf Resort continues to attract big name golfers and celebrities to play its renowned course and relax in luxurious five-star surroundings… but back in the early days, these noted luminaries had to share the local headlines with a rather famous donkey.
The donkey in question, Pacifico, played rounds with Bing Crosby, Bob Hope, Arnold Palmer, Jack Nicklaus, Tony Jacklin, Nick Faldo, Sean Connery, Lee Trevino… and a host of other big names. Kept as a pet by Sir Henry Cotton, Pacifico trotted round the course, caddying for his master and doing his best not to eat the grass.
And whilst a golf obsessed donkey could be considered a surreal sight to some, it was no more so than one evening in 1968 when a Beatle strolled across the bar, switched places with the house band's drummer and began to play.
"I went to Portugal on holiday and one evening, when I returned to the hotel already a little bit inebriated, I decided to take a few more drinks in the bar. A band was playing and I ended up on the drums. The hotel was called Penina and I then improvised a song about [it]." recalls Sir Paul McCartney in his Club Sandwich fanzine.
Penina Hotel & Golf Resort at 50
Whilst amusing anecdotes and famous faces are all part of the history and charm of Penina… what makes it really great is the legacy it created, and how the values it laid down 50 years ago are still very much present today. It put the Algarve on the map as a place where luxury travel, golf and endless relaxation could converge in a year-round paradise.
Today, guests coming to Penina know exactly what to expect. Five-star service, exquisite luxury and one of the best golfing experiences of their lives. This is the goal Penina set out to achieve in 1966… and this is what they're still delivering, all these years later.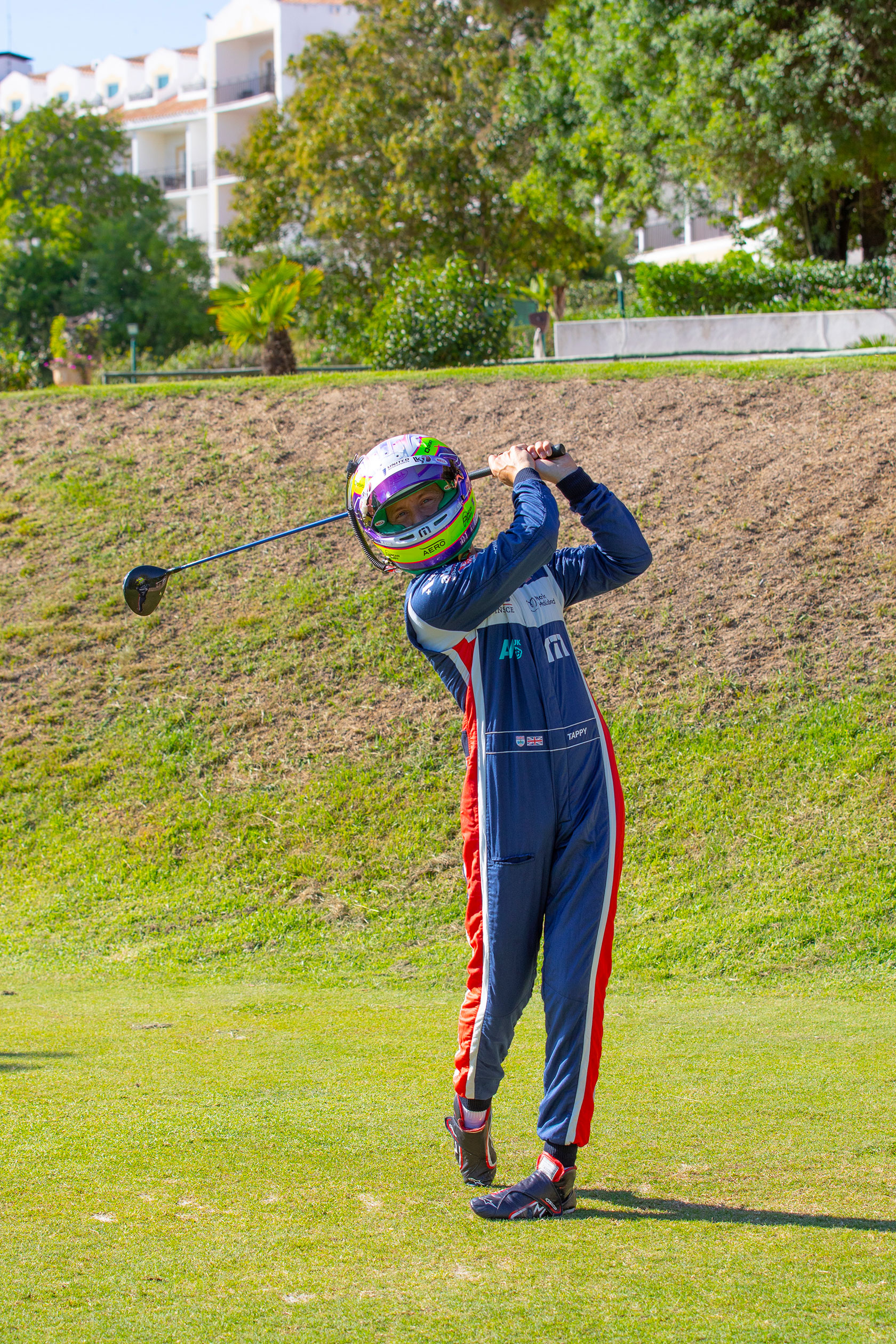 United Autosports Play Penina's Sir Henry Cotton Championship Course in Full Race Gear
Racing drivers Tom Gamble, Phil Hanson and Duncan Tappy took to Penina's renowned championship course this October for fun, sun and golfing giggles.
Click here for more
Golfing Holidays in Portugal
Penina is the perfect destination for golfing holidays in the Algarve, with 3 outstanding courses, exquisite dining, relaxed bars and luxury service. Not only are we the region's first five-star resort, we also introduced golf to the Algarve... and are renowned as one of the finest destinations in Portugal.
Click here for more