Golfing Holidays in Portugal
3 October 2013
---
The Algarve offers unrivalled golfing opportunities to enthusiasts from across the world. Beautiful climates and postcard-worthy vistas are just some of the reasons people flock there for golfing holidays. This idyllic destination has been about 50 years in the making, and a number of courses and resorts have become established in this time. This is what makes Penina Hotel & Golf Resort so special; it has taken full advantage of the regions beautiful terrain and matched it with five-star dining, accommodation and service. So, when you are choosing your golfing break in the Algarve, you can rest assured that Penina Hotel & Golf Resort is here to deliver you the finest in luxury experiences.
Three Golf Courses and a Golfing Academy in The Algarve
Penina Golf Resort is one of the Algarve's newest five-star golfing retreats where three exceptional courses provide challenging and picturesque play. The award-winning Sir Henry Cotton Championship Course has hosted many a Portuguese Open and is widely regarded as one of the region's best courses. There's also our bright and beautiful Resort Course which has nine holes, and the 2024 yard Academy Course.
The Penina Golf Academy is run by some of the most experienced golfing professionals in the Algarve. Here you can enjoy Golf Clinics of varying length. This is perfect for those looking for a little extra practice or tips on how to get that winning edge their game.
A Five-Star Golfing Break with Luxury Amenities
Penina is the ultimate golfing destination in the Algarve, where the finest local and international food can be enjoyed after a day of play on one of three exceptional courses. Our restaurants range in style and culinary genre, with Le Grill offering Portuguese specialities, L'arlecchino serving sophisticated Italian dishes, and Sagres bringing grand buffets and themed dinners to diners both indoors and out. There are crisp and expansive swimming pools too, perfect for a dip before play, or a day spent lounging on a sun chair with one of our refreshing cocktails in hand.
As far as entertainment goes, there are tennis courts, a full-size football pitch and 360 aces of outstanding Portuguese greenery to take in. Live music plays in our Bar Monchique, and during summer you can enjoy our stunning Dunas Beach Restaurant, where the clear blue of the Atlantic rolls gently onto the sand as you drink and dine.
Book Golfing Holidays at Penina Hotel & Golf Resort
As part of our launch, we are offering a number of fantastic offers tailored to your needs. There are weekend breaks, short stays, weeks of unrivalled luxury and extended golfing holidays where you can play and relax at your leisure.
Take advantage of our latest packages and don't forget that you can include a number of extras, including tutorage at our Penina Golf Academy. See our latest offers here...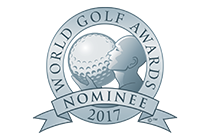 JJW Hotels & Resorts Nominated for Five World Golf Awards in 2017
JJW's five-star Portuguese resorts, Dona Filipa Hotel and Penina Hotel & Golf Resort are in the running for the country's Best Golf Hotel; whilst the group's San Lorenzo, Pinheiros Altos and Sir Henry Cotton Championship golf courses are all nominated for Portugal's Best Golf Course.
Click here for more
Mamamaratona Half Marathon & Fun Runs: Join the Fight Against Breast Cancer
On Sunday October 8th, the Algarve will run Run, Jog, Walk & STAND to raise money and awareness for Associação Oncológica do Algarve at the Mamamaratona half marathon and fun runs... in association with Penina Hotel & Golf Resort.
Click here for more