19th May - Food & Wine Pairing Dinner at Penina Hotel & Golf Resort
11 May 2017
---
Join Us for Five Courses of Delectable Dining, Accompanied with Perfectly Paired Wines
Friday 19th May, 8.15pm at Le Grill Restaurant (€47pp)
To Book: Call (+351) 282 420 200
Wine lovers, get set for a night to remember… and join us in the engaging atmosphere of Le Grill Restaurant for five well-thought-out courses, each served with a carefully curated, complementing wine.
Responsible for the evening's vinhos is Quinta de Sant'Ana – the Portuguese wine connoisseurs, whose variations of wine are all lovingly nurtured on a family run vineyard, amid the rolling hills and Atlantic backdrops of Mafra. Their hand-picked, hand-preened grapes are cultivated with specific growing-needs in mind; creating a characteristic zest for each wine.
The Five-Course Menu & Expertly Paired Wines
Amuse-Bouche: Burrata Cheese, Sun-Kissed Toro Tomato, Fresh Basil & Extra Virgin Olive Oil
Paired with Quinta de Sant'Ana Rosé Mafra
Grapes: Touriga Nacional, Aragonês, Merlot, Pinot Noir
Tasting Notes: A sensual salmon pink. Fresh aromas of rose petals and summer strawberry. A vivid, well-balanced wine with a refreshing finish.
Tiger Prawn, Emulsion of Coral, Minted Baby Broad Beans
Paired with Quinta de Sant'Ana Branco
Grapes: Fernão Pires
Tasting Notes: Pale citric yellow. Pear aromas with some passion fruit and minerality. Good body and structure, while the right acidity punctuates a long finish.
Roasted Fillet of Turbot, Seaweed Chutney, Lemon Foam
Paired with Quinta de Sant'Ana Riesling
Grapes: Riesling
Tasting Notes: Light citric yellow with green touches. Mineralic nose tending towards phenolic and lemon oil aromas. Long and persistent finish with crisp acidity.
Rossini Style Beef Fillet, Baby Vegetables, Tarragon Mousseline
Paired with Quinta de Sant'Ana Tinto
Grapes: Touriga Nacional, Aragonês, Merlot
Tasting Notes: Ruby colour with redcurrant and forest fruit aromas. Juicy palate with medium body and freshness. Good definition and lovely balance with a textured, elegant finish.
Pana Cotta of Algarvian Almonds
Paired with Quinta de Sant'Ana Late Harvest
Grapes: Riesling
Tasting Notes: Amber gold in colour. Shows notes of lime, honeycomb, apricot, quince jam and salted pistachios. Balanced palate with good acidity.
Book Your Place Today
Join us for this celebration of gastronomy on Friday 19th May at Le Grill Restaurant and prepare to indulge in some of the choicest cuisine and finest wines to be found across Portugal. Early booking is recommended and tickets are now available for the price of €47 per person – including wines; please call (+351) 282 420 200 to book your place today.
Mamamaratona Half Marathon & Fun Runs: Join the Fight Against Breast Cancer
On Sunday October 8th, the Algarve will run Run, Jog, Walk & STAND to raise money and awareness for Associação Oncológica do Algarve at the Mamamaratona half marathon and fun runs... in association with Penina Hotel & Golf Resort.
Click here for more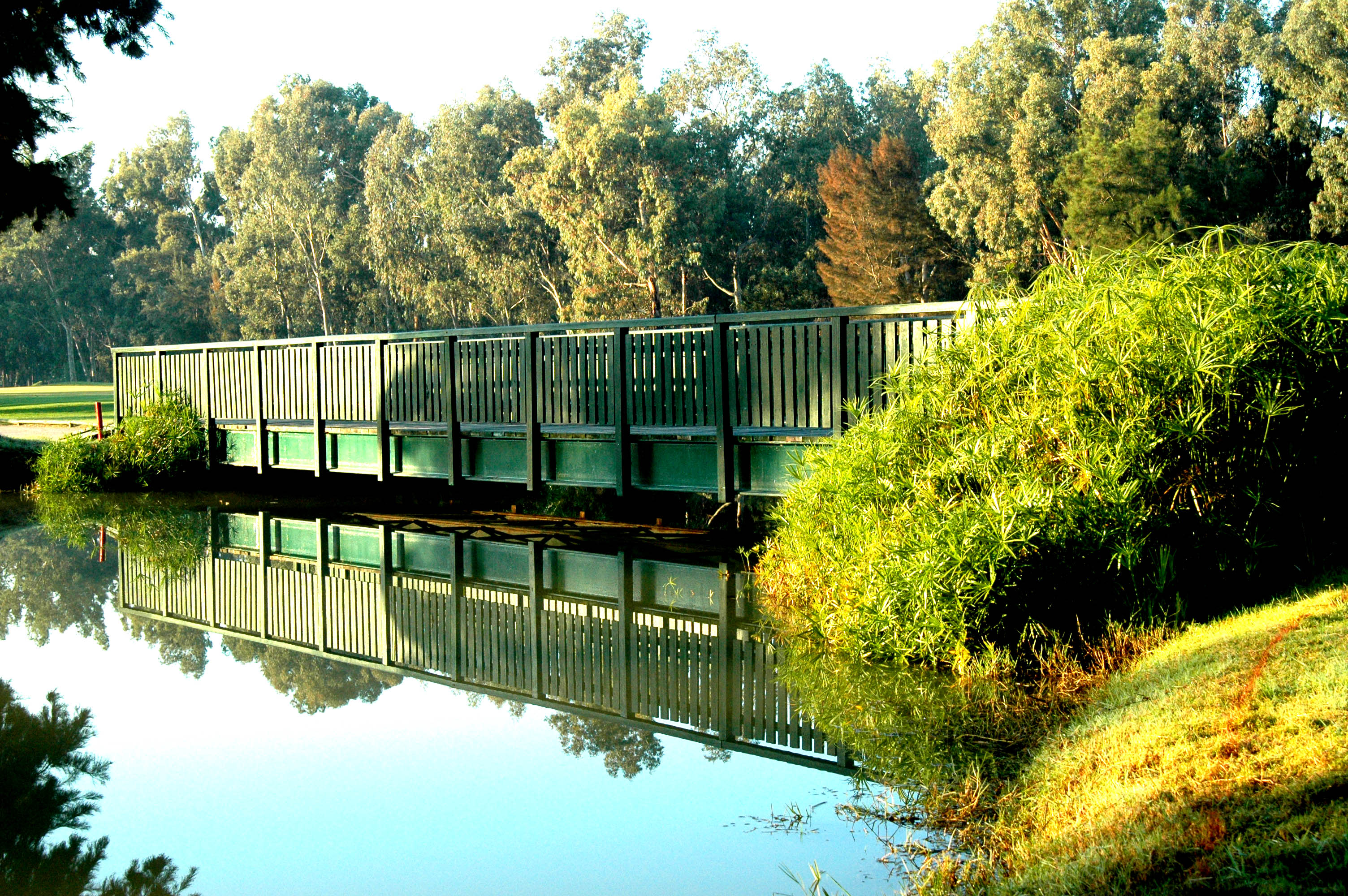 Charity Golf at Penina: August Tournament Results
At Penina Hotel & Golf Resort's latest charity tournament, a grand total of €14,000 was raised for Cáritas Paroquial da Matriz de Portimão, a local organisation that carries out a range of important work in the local community.
Click here for more