Royal Ball - NYE 2019-2020
31 December 2019
---
Glamour and History at the Start of the New Year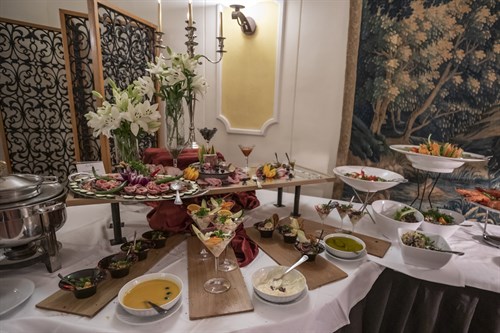 Heading into the new year is always an important milestone, and with the start of a new decade upon us, it's time to take a look at the past and step into a brighter future.
A World of Kings and Queens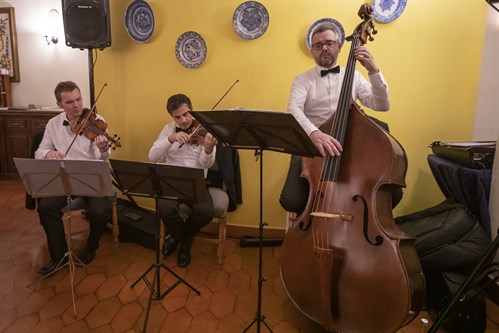 Everyone who stayed at our fabulous hotel experienced a remarkable revival of the 19th century in all its splendour. From a gilded carriage journey under the glowing light of torches, to a host of cultural and musical events, the tone was set for a truly remarkable night.
As dualists crossed medieval swords around our historic hotel, guests tucked into some of the finest food ever to be served up at Penina.
Inspired by Famous Chefs and Hoteliers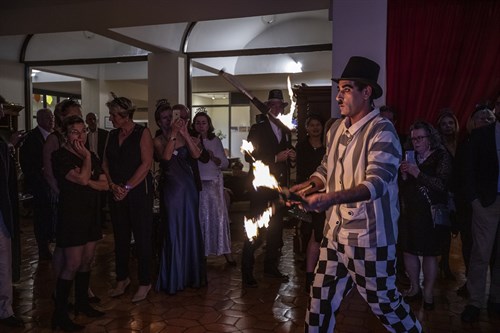 The 19th themed menu was inspired by famous Chefs and Hoteliers of the time, including: Escoffier (King of the Chefs and Chef of the Kings); Cesar Ritz (The World's Most Famous Hotelier); Curnonsky (Prince of the Gastro-nomes) – all of whom left indelible marks, timeless creations, and a wealth of knowledge that is still relevant to this day.
Eliciting the classic sounds of yore, the music began with a trio of strings, accompanied by professional dancers, inspired by the grand balls of Chateau Versailles. To end in style, a DJ set the mood for dancing the night away
Then, as the clock struck midnight, everyone gathered to enjoy a memorable firework display that painted the magnificent gardens surrounding the hotel with brilliant lights and colour.