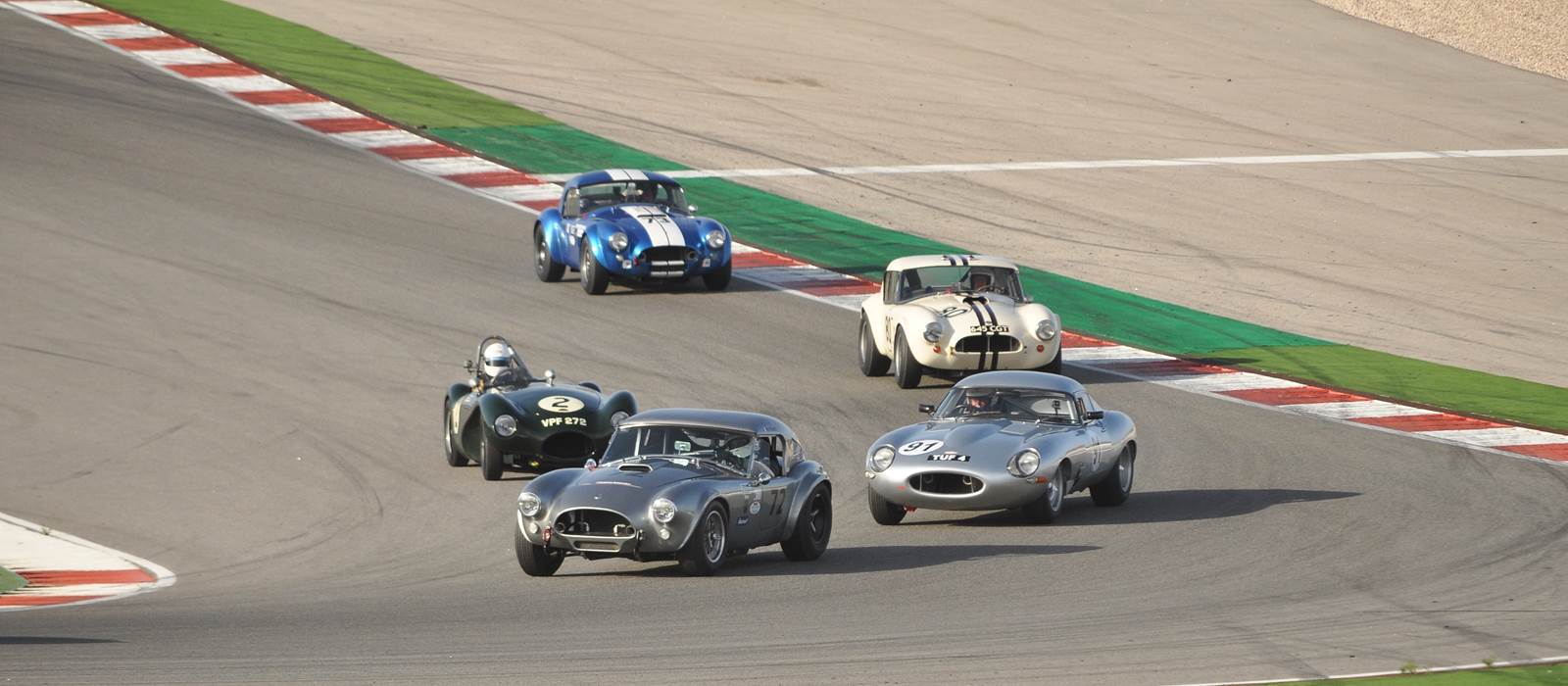 Autódromo Internacional do Algarve
Discover Hair-Raising Track Days, Go-Karting & Renowned Racing Events in Portimão
It's no secret that the Algarve is synonymous with slow living. It's the reason why thousands of you flock here every year to unwind upon beautiful beaches, by serene swimming pools, or in the region's bountiful bars, restaurants and golf courses! This is not the case in Portimão, however. As you discover high-octane racing events, followed by opportunities for you yourself to get behind the wheel at the world-famous Algarve International Circuit!
A Renowned Race Calendar
Since 2008, the 100,000 capacity Autódromo Internacional do Algarve has been the home of motorsports in Portugal, welcoming millions of petrol-heads, adrenaline-junkies and the simply curious, to relish renowned racing events within its (€195million) state-of-the-art facilities! Throw in some glorious Algarve sunshine and you can begin to see why a visit to the Algarve International Circuit has become a must on any visit to Portimão.
One such highlight of the annual race calendar is the 24H Endurance Series, which, while lesser known than its Le Mans cousin, packs no lesser a punch! As souped-up examples of engineering ingenuity like the Ferrari 488, Mercedes-AMG, Porsche 991, Audi R8, Lamborghini Huracán, BMW M4 and Lotus Exige fly around the 4,692km track at average speeds of 130mph, for a staggering 24 hours! It also goes without saying that you don't have to watch the entirety of the race, but we certainly wouldn't blame you for trying, such is the thrill of the occasion!
Then, it's time to swap to four-wheels for some exhilarating two-wheel action, as motorcycling's elite arrive in the Algarve for The Superbike World Championship - the competition that introduced the world to Carl Fogarty, Troy Bayliss and current man of the moment, Jonathan Rea! But if you thought 130mph was impressive, don't blink during WorldSBK, as you might just miss these guys hurtling round the track at speeds of up to 180mph!
Then it's time to journey to different eras of motorsport altogether during the Algarve Classic Car Festival! Lauded as the largest classic car event in the Iberian Peninsula, the festival attracts the best drivers and the most timeless of automobiles for prestigious events like the European Classic Championships. But above all, this is a long weekend to savour the success and elegance of classic cars, embodied no more so than in the two-hour race for 50s Sports Cars - featuring iconic vehicles from the Woodcote Trophy and Stirling Moss Trophy Series.
What's more, to make your day at the (motor) races that little more luxurious, pay a visit to the VIP Tower at Autódromo Internacional do Algarve - providing privileged views over the track, 48 executive boxes, a renowned on-site restaurant, extensive outside terraces and a VIP Lounge overlooking the finish line! Perfect for corporate experiences, or simply enjoying some motorsports in style.
Get Behind the Wheel
After all that spectating, you may have acquired a need for speed yourself, which is easily satisfied during a number of exciting opportunities for you to get behind the wheel. For the ultimate driving experience, look no further than Racing School, offering you the chance to learn from professional drivers in a selection of dream cars, before heading out for a spin on one of the best circuits in the world!
While audiences of all ages and abilities can look forward to some of the best go-karting found across Continental Europe, with a day at Kartódromo! The Algarve's home of go-karting, which allows you to put your racing skills to the test across a series of speed or endurance challenges. Perfect for a family day out, or for a corporate, team-building day on the track.
Thinking of heading to Portimão for a luxury day spent spectating world-renowned races, racing dream cars on a high-octane track day, or simply enjoying a fun-filled family day out at Kartódromo? You'll be pleased to know that the Algarve International Circuit is reachable in just fifteen minutes from Penina Hotel & Golf Resort! What's more, simply let us know what you require from your excursion, and we'll be more than happy to arrange it all for you.
'Algarve Classic Festival' © Tiago J. G. Fernandes | CC License