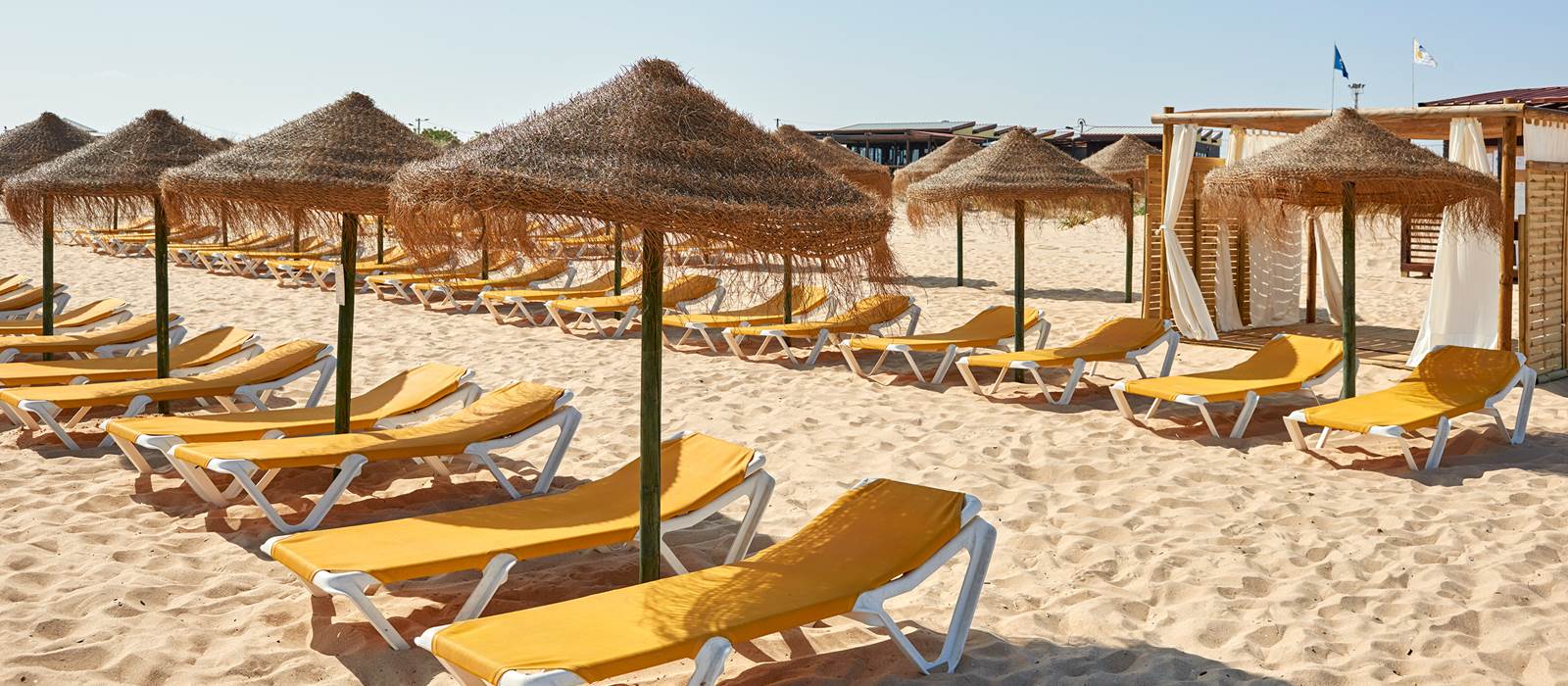 Keeping You Safe on the Beach
Enjoy Our Safe, Secure Private Beach Area
Across Portugal, our glorious beaches are ready to receive sun-seekers in a safe, relaxing atmosphere. Guests at Penina have exclusive access to a secure private area of Alvor beach, complete with loungers, parasols and a concession service.
Our Covid-19 taskforce has put a number of initiatives in place, in tandem with new government legislation, all designed to offer a safe place to relax under the endless Portuguese sun.
Safety Rules to Be Observed
Our Private Beach Area
1.5m of social distancing between beach goers not in the same group.
Distance of 3m between sun umbrellas.
Regular cleaning and disinfecting of all sun loungers, umbrellas and surfaces.
PPE to be worn by servers supplying refreshments.
General Beach Rules
Social distancing to be followed as per our private area rules.
Use the hand sanitisers provided for disinfection on entering and exiting the beach.
Sports activities between two or more people is forbidden (except for nautical activities, surf classes and similar).
Beach Occupation
Monitoring and control of the number of beach users.
Regular communications regarding occupancy numbers.
Circulation Rules and Movement

One-way system in place.
Circulation lanes to be defined and observed along with social distancing rules.
Bars, Restaurants and Terraces
Regular cleaning schedules in place.
Limited capacity to observe social distancing.
Mobile Sales
PPE to be worn by all vendors.
Mobile sellers to observe the circulation lanes at all times.
Equipment
No pedal boats, slides or indoor showers in use.
Outdoor showers, loungers, mattresses and beach ashtrays to be sanitised regularly.
How We Will Keep You Safe at Penina Hotel & Golf Resort