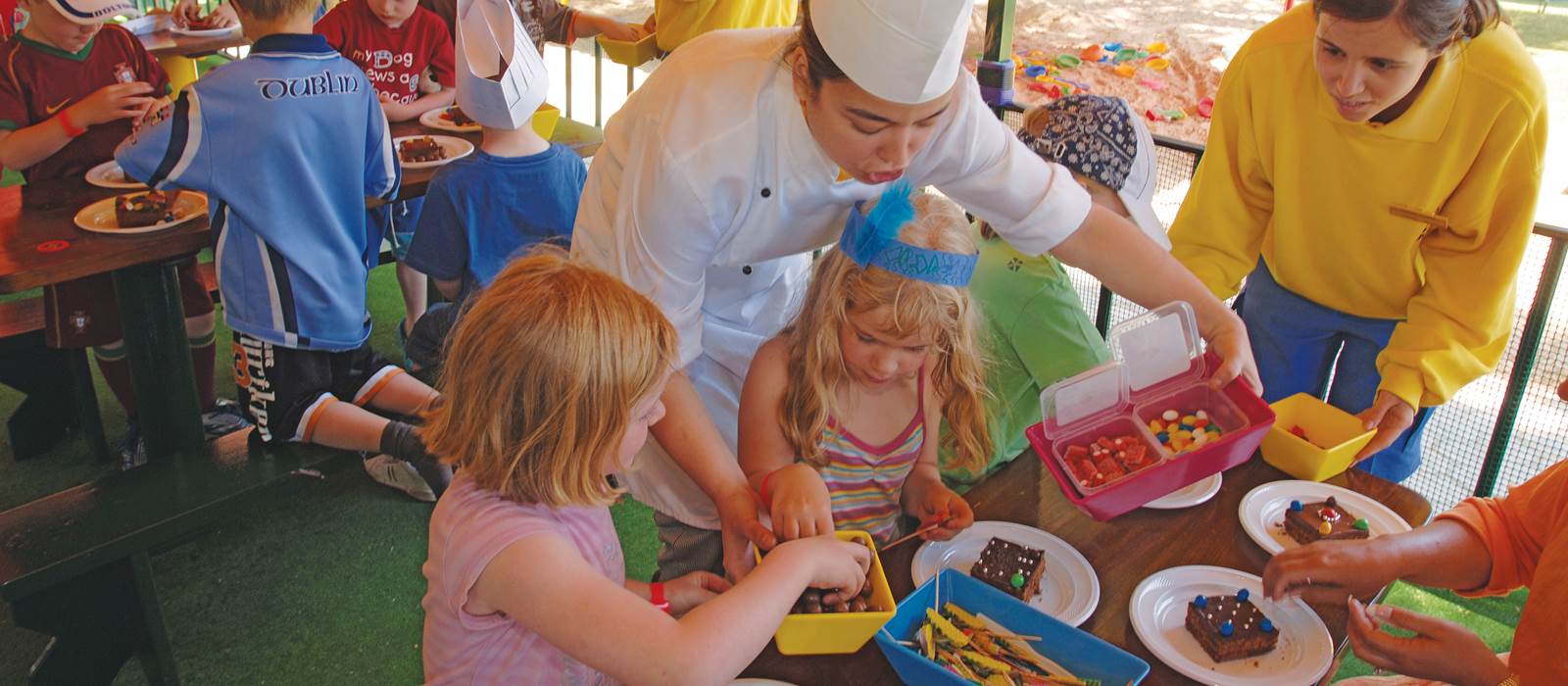 Rates & Timetable at the Kangaroo Club
A World Class Kids Club Located in the Algarve
Providing endless entertainment and exciting educational activities, the Kangaroo Club at Penina Hotel and Golf Resort will ensure that your child is looked after in a safe and caring environment. Whether you have a romantic meal planned, an evening with friends or simply fancy some 'me-time', you can be reassured that your child will not only be cared for in a secure environment but that they will be having such a fun time that they simply won't want to leave the Kangaroo Club when it's home time!
 2017 Kangaroo Club Brochure
Download our Brochure for the Kangaroo Club
Kangaroo Club Opening Hours

Open 7 Days per Week:

1 JANUARY - 30 JUNE:                       10:00 - 18:00
1 JULY - 31 AUGUST:                           08:00 - 20:00
1 SEPTEMBER - 31 DECEMBER:     10:00 - 18:00
Kangaroo Club Rates for Hotel Residents:
Accompanied children up to 12 years old - Free (excluding meals)
Non-accompanied children between 3 years to 12 years - Free (excluding meals)
Non-accompanied children between 1 - 2 years old inclusive:
Per hour: €12
Full Day (10:00-17:00, excluding meals): €50
Full Day Package (10:00-17:00, includes lunch, water, juice, nappies, sun and skin treatment lotion): €60
Additional charges: €1 per nappy | €1.50 per swimming nappy
Please note that children under 1 years old can only attend with parents supervision
Babysitting Rates for Hotel Residents:
Babysitting is available for children aged between 6 months to 12 years and is provided by an outside team.

Rates:
08:00 to 00:00 - €15 per hour
00:00 to 08:00 - €22 per hour
Terms and conditions: Subject to availability. Maximum 2 children per babysitting service with children aged between 1 - 6 years old. Reservations to be made with 48 hours notice. For security reasons the hotel does not provide a baby listening service. Minimum 2 hours.
*Rates are subject to hotel availability and may change without prior notice.
Information may be altered without prior notice. For reservations or enquiries you may have regarding the kids club, please contact the Kangaroo Club Supervisor directly on EXT 4316 or email here.