Weekly Stableford Competitions in the Algarve
18 May 2015
---
Take Part in Wednesday Golf Competitions at Penina
Summer is on its way, and the subtle slopes and rolling greens of the Sir Henry Cotton Championship Course are calling. Gather friends, and perhaps even golfing foes, for a fun 9-hole Stableford competition on the iconic course at Penina Hotel & Golf Resort every Wednesday. Our weekly contests will offer the perfect opportunity to settle age-old golf rivalries, show-off skills and ultimately enjoy a relaxing afternoon of golf with friends in the Algarve for just €20 per person.
Wednesday Golfing at Penina Hotel & Golf Resort
The Algarve is famed for its beautiful weather and with the hot summer sun returning, we felt it was the right time to launch a weekly competition that'll deliver an entertaining afternoon out for all golfing fans in the Algarve. For an entry fee of just €20 per person per competition, we're offering the chance to enjoy a 9-hole Stableford on the iconic Sir Henry Cotton Championship Course every Wednesday. The price will include the Green Fee and a refreshing beer after the game, and if that wasn't enough, the winner will also take home an attractive prize. Whether it's a crisp cotton polo shirt or a motif blazoned cap, the wearer will be instantly identifiable as an honourable #WednesdayWinner on each and every outing.
Sir Henry Cotton Championship Couse
Having hosted the Portuguese Open on ten occasions, the Sir Henry Cotton Championship Course is famed for its array of challenging holes set in truly beautiful surroundings. It was one of the very first golf courses built in the Algarve and was completed in 1966 by three time Open Champion Sir Henry Cotton. One of his favourites phrases was "the best is always good enough for me" and feels fitting for his creation, which boasts thousands of trees and shrubs, interlaced with flowing streams and picturesque lakes. With such a stunning landscape, the impressive course will offer a plethora of challenges to every player and deliver a truly memorable competition every Wednesday.
Sign-Up Now
Residents and non-residents are invited to sign-up for Wednesday Golfing at the resort's Golf Reception, which will be open to entrants until noon every Tuesday. Competitions will start at 4pm on Wednesdays, with a minimum of eight participants to ensure an entertaining and competitive game that will not only strengthen skills but also the sense of camaraderie with fellow golf fans. Find out more by contacting the Penina team on +351 282 420 223 or email penina-golf@jjwhotels.com.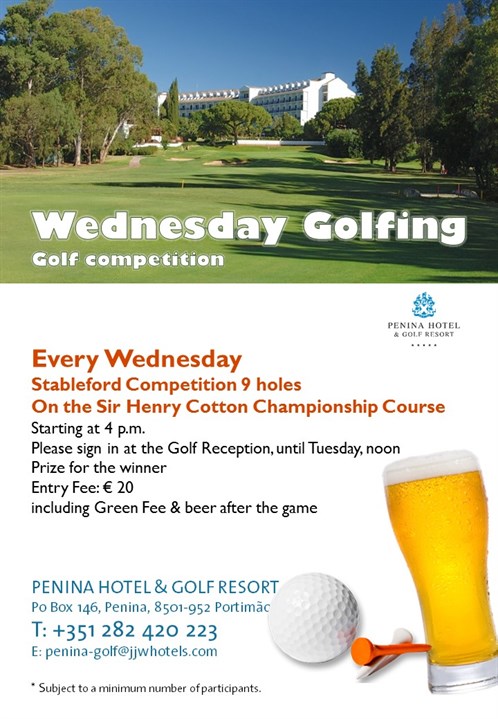 Perfect Your Putting During a Five-Star Stay
If you're planning a five-star escape to the Algarve, why not enjoy an afternoon of friendly competition on the Sir Henry Cotton Championship Course? In-between taking a dip in the largest private outdoor non-heated pool in the Algarve, perfecting tennis techniques on Penina's floodlit courts or sunning yourself at the beach club, enjoy a turn on the world-class course by signing up for Wednesday Golfing. Meet likeminded golfers, hone skills and enjoy an afternoon well spent at Penina Hotel & Golf Resort. Find our latest offers and packages here.
Golfing Holidays in Portugal
Penina is the perfect destination for golfing holidays in the Algarve, with 3 outstanding courses, exquisite dining, relaxed bars and luxury service. Not only are we the Algarve's first five-star resort, we built the country's first ever golf course, introduced the golfing holiday to the Algarve... and are renowned as one of the finest destinations in Portugal.
Click here for more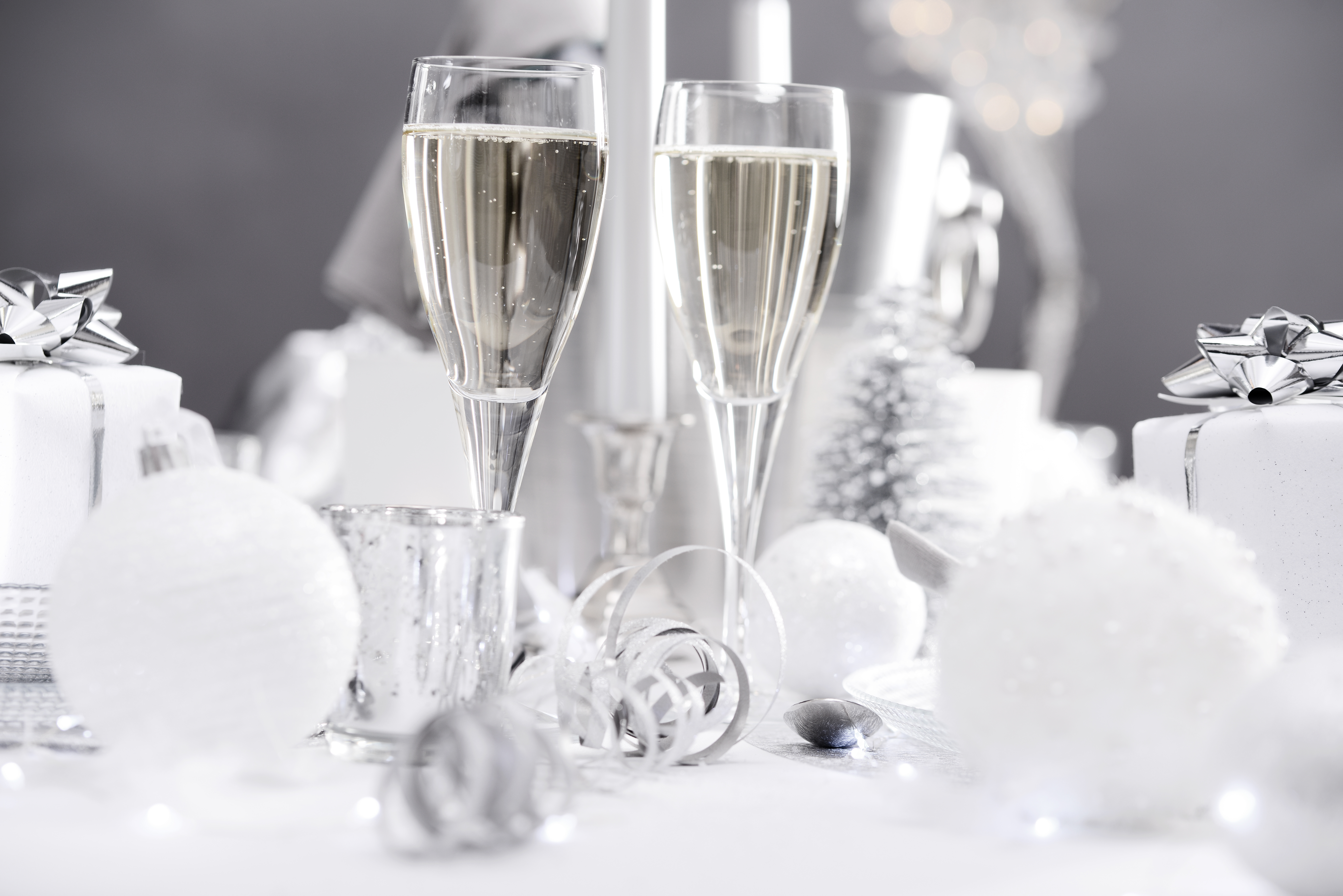 Christmas and New Year in the Algarve
This Christmas, enjoy a festive five-star stay at Penina Hotel & Golf Resort; where you can delight in exceptional fine dining, great golf, fun-filled family days, and the biggest New Year's Eve party in the Algarve.
Click here for more