Penina Receives Certificate of Recognition from Hotels.com
25 April 2016
---
Outstanding Guest Reviews Lead to Recognition from Leading Travel Website
Penina Hotel & Golf Resort is delighted to have received a Certificate of Recognition from one of the world's leading brands in accommodation booking, Hotels.com. The five-star resort has been recognized as '…providing a fantastic level of service and a consistently excellent experience' by Hotels.com. This feedback is due to the outstanding ratings and reviews Penina has received and we'd like to take this opportunity to thank guests for taking the time to write about their stay at Penina. We greatly appreciate all feedback and use it to help shape the five-star experience we offer.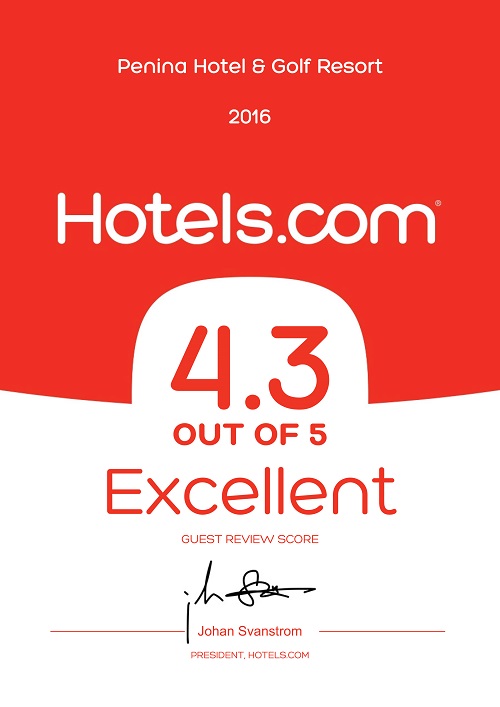 Excellent Feedback
Currently, the average guest review for Penina on Hotels.com is 4.3 out of 5, and references to facilities, service and surroundings have all made an appearance in the feedback we've received. One guest stated their 5 out of 5 rating was due to Penina being an '…impeccable hotel…very spacious and comfortable', while Dominik from Germany said '…there was nothing to fault...'. Jan described our resort as an 'oasis of calm and tranquillity', while Malcolm said that he 'could not have asked for a more relaxing and chilling holiday...Penina surpassed our expectations and from day 1, was the perfect venue for our family break.'
Our team strives to deliver the very best luxury stay in the Algarve and continues to maintain and improve facilities and service. Our 360 acre gounds are home to the likes of the legendary Sir Henry Cotton Championship Course, six dining destinations, the largest private outdoor pool in the Algarve and a fun-filled Kangaroo Club for children; with the aim of delivering a truly unforgettable holiday for all ages.
Hotels.com
Hotels.com is part of one of the world's largest travel companies, Expedia Inc., and has sites in over 60 countries; from Portugal to Paraguay, Canada to China. It can boast one of the largest selections of accommodation on the web, offering a choice between hundreds of thousands of hotels including Penina Hotel & Golf Resort. As well as listing prices, amenities and availability, the renowned site also offers millions of reviews, ensuring travellers can gain impartial insight into their next destination. With this in mind, we are very grateful to have been specially selected to receive this prestigious certificate, thanks to such positive feedback from our loyal guests.
Penina's Anniversary Year
This recognition from Hotels.com comes in an extra special year for the Penina Resort. We're currently celebrating the 50th anniversary of both our hotel and renowned Sir Henry Cotton Championship Course opening; the first golf course in the Algarve that was designed by three times British Open Champion Sir Henry Cotton. Over the last 50 years, we've hosted 10 Portuguese Opens, welcomed many famous faces to stay in our luxury suites and even had a song written about the hotel by Sir Paul McCartney himself. We're proud of both our vibrant history and current reputation for delivering the best possible five-star experience for every guest.
Once again, we are very pleased to have received such positive recognition from Hotels.com and greatly appreciate all feedback our guests have taken the time to leave us. If you're seeking a romantic getaway, family holiday or the ultimate golfing escape to the Algarve, why not take a look at our range of exclusive offers and luxury packages?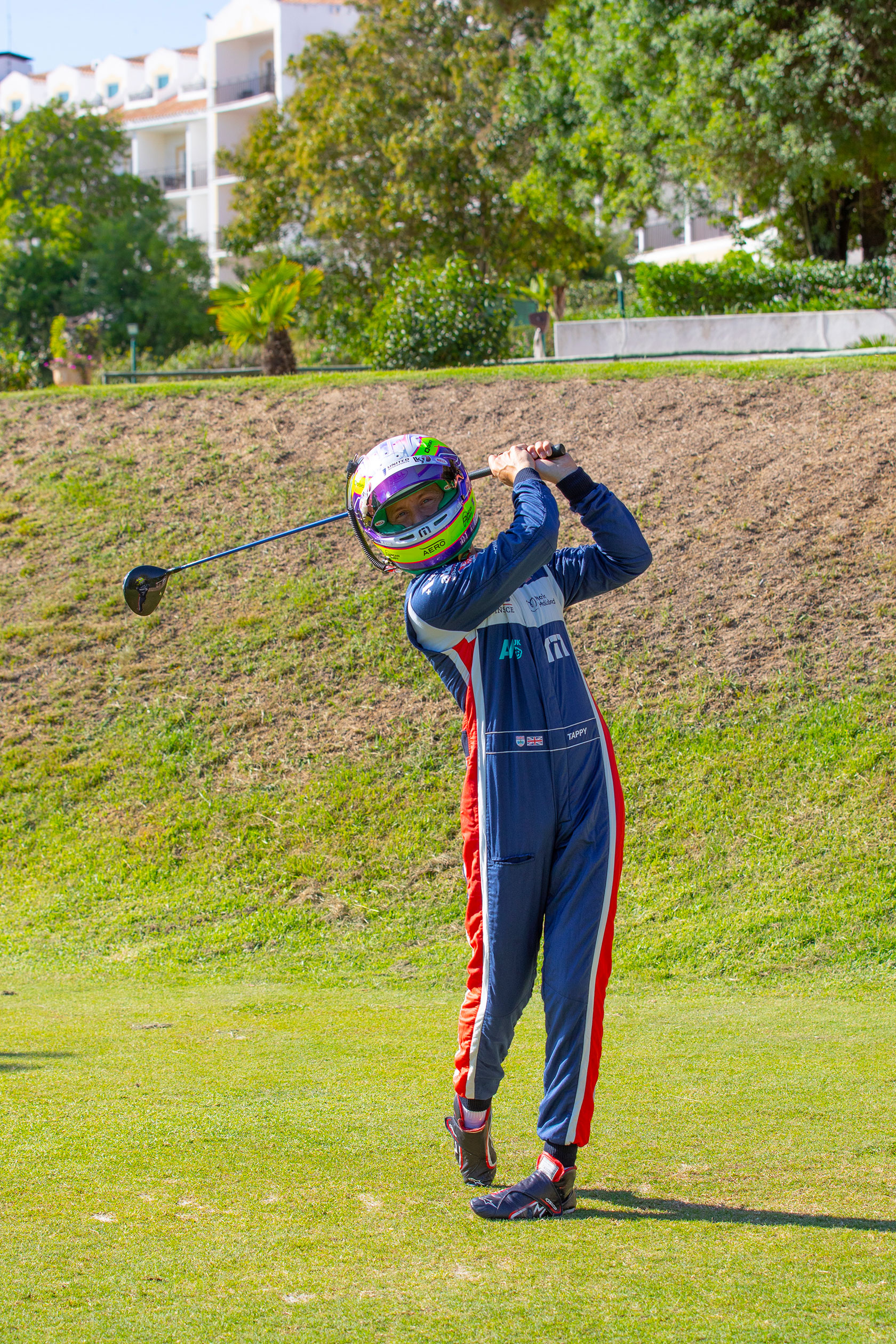 United Autosports Play Penina's Sir Henry Cotton Championship Course in Full Race Gear
Racing drivers Tom Gamble, Phil Hanson and Duncan Tappy took to Penina's renowned championship course this October for fun, sun and golfing giggles.
Click here for more
Golfing Holidays in Portugal
Penina is the perfect destination for golfing holidays in the Algarve, with 3 outstanding courses, exquisite dining, relaxed bars and luxury service. Not only are we the region's first five-star resort, we also introduced golf to the Algarve... and are renowned as one of the finest destinations in Portugal.
Click here for more