Indulgent Wine Pairing Fine Dining Event in the Algarve
7 May 2015
---
22nd of May 2015 at 8.15pm at Le Grill
To Book: Call (00 351) 282 420 200
Penina Hotel & Golf Resort and Quinta João Clara are delighted to invite you to a delicious wine and food pairing dinner this May. For €41 per person, you can relax in the five-star surroundings of Le Grill while we will serve a flavoursome five-course meal, accompanied by four sensational glasses of João Clara wine, and Amarguinha almond liquor with dessert. Each delicate tasting note of the Quinta João Clara wines will be discussed by a bilingual oenologist on the night, providing a full understanding of the flavours produced by the award-winning winery. We advise booking early due to the on-going popularity of our wine pairing events at Penina.
A Delicious Taste of the Mediterranean and Beyond
As one of the six exceptional dining destinations Penina is proud to offer, Le Grill serves an outstanding selection of speciality Portuguese and gourmet international cuisine. Continuing with this fusion of flavours, each of the wine pairing dinner's five courses will combine fresh, local ingredients in popular dishes from across the world. The evening will begin with a light amuse bouche of beef carpaccio served alongside rocket salad and shavings of parmesan drizzled in olive oil. Diners will then be treated to a sensory journey to Thailand with an aromatic light green curry. Fresh green chillies will combine with fish, a nod towards the Algarve's fishing heritage, and lychees for a delicately sweet twist. Next, a flavourful third course of veal saltimbocca will be complemented by a sage jus and carrot mousseline sauce before the pièce de résistance is served. A mouth-watering, roasted rack of lamb will be drizzled in a thyme jus and accompanied by tomato confit for the outstanding main course. After the exquisite savoury selection and four complementary glasses of wine, a trio of almond desserts and taste of almond liquor will provide a sweetly satisfying finish to an unforgettable evening.
Flavours of the Algarve
Offering a modern taste of Portugal, Quinta João Clara launched in 2006, taking its name from the winery's farm owner who had planted his first vineyard there back in the 1970's. Making use of the Algarve's sun-kissed climate, the local winery grows 11 types of grape over 8.5 hectares. Older vines sit side-by-side with new additions including Portuguese varieties such as Trincadeira, and international types including Alicante Bouschet and Syrah. The result is a contemporary selection of eight wines that combine the best of local and international flavours, much like the fine dining dishes at Penina's wine pairing event.
A glass of the João Clara Rosé will provide a refreshing start to the evening, pairing perfectly with the light amuse bouche, while the aromatic and fruity João Clara Branco will be served with the green fish curry. Four grape varieties will combine to deliver aromas of red fruits and spices in the João Clara Tinto, ideal to accompany the veal and prosciutto in the third course, and, with hints of black pepper, the 2010 Reserve will be the perfect companion to the flavoursome lamb main. Enjoy sampling and learning about each of these four delectable wines on the 22nd of May by booking now.
Book Your Place
The wine and food pairing dinner at Penina Hotel and Golf Resort's Le Grill restaurant will be starting at 8.15pm on the 22nd of May 2015. Tickets are available now for €41 per person (including wines) by calling (00 351) 282 420 200.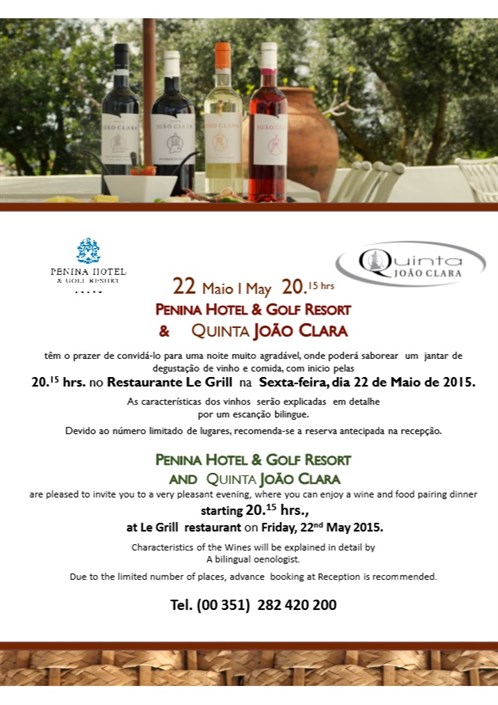 Enjoy a Gourmet Dining Experience during a Five-Star Stay in the Algarve
If you're planning a sun-soaked escape to Penina Hotel & Golf Resort this month, why not take the opportunity to taste some of the finest flavours in the Algarve during your stay? After enjoying a round on the Sir Henry Cotton Championship Course, taking a dip in the largest private non-heated outdoor pool in the Algarve or trying out your tennis skills on our all-weather courts, relax back and sample a five-course wine pairing dinner for the perfect finish to an ultimate day of luxury leisure experiences. To find out more about our latest holiday offers and five-star packages click here.
Golfing Holidays in Portugal
Penina is the perfect destination for golfing holidays in the Algarve, with 3 outstanding courses, exquisite dining, relaxed bars and luxury service. Not only are we the Algarve's first five-star resort, we built the country's first ever golf course, introduced the golfing holiday to the Algarve... and are renowned as one of the finest destinations in Portugal.
Click here for more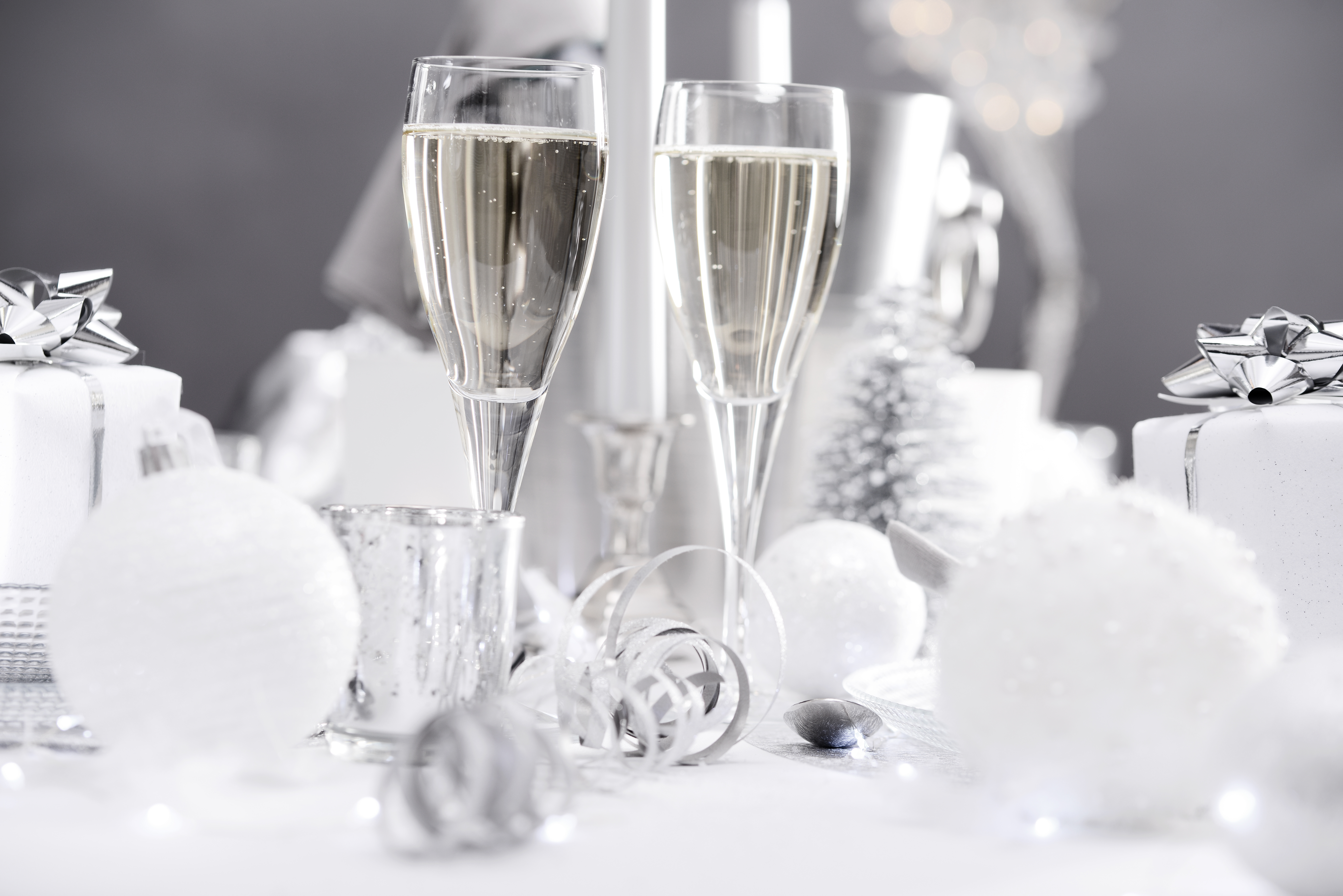 Christmas and New Year in the Algarve
This Christmas, enjoy a festive five-star stay at Penina Hotel & Golf Resort; where you can delight in exceptional fine dining, great golf, fun-filled family days, and the biggest New Year's Eve party in the Algarve.
Click here for more