Exquisite Dining Experience with Wine Pairings at Penina Hotel
10 March 2015
---
27th of March 2015 at 8.15pm at Le Grill
To Book: Call (00 351) 282 420 200
The five-star Penina Hotel & Golf Resort is proud to present an unmissable evening of fine-dining with delicious wine pairings in the heart of the Algarve. We are collaborating with the internationally awarded Fiuza, which specialises in growing both Portuguese and French grapes to deliver characterful flavours. Each glass has been chosen to perfectly complement the five divine courses on offer for just €41 per person, while a bilingual oenologist will also be on-hand to offer tasting tips on the night. Due to popular demand, this will be the hotel's third wine-pairing event of the year so far and we advise booking early to avoid disappointment.
Outstanding Culinary Creations
Chefs at Penina's gourmet restaurant, Le Grill, have created an exclusive menu for the wine-pairing event that will showcase some of the finest flavours of the region. The evening will begin with an amuse bouche of crab crème brulée, followed by a refreshing starter of grilled Mahi-Mahi; a delicate taste that will be enhanced with the saltiness of marsh samphire and zesty lime. Two mouth-watering meat courses will follow, starting with a tender shoulder of lamb, cooked for seven hours and served with a sweet couscous of dried fruits. A chargrilled prime rib of beef is up next, drizzled in a black truffle sauce, before a chance to enjoy a scrumptiously sweet dessert of iced red berries, served with a lavender scented, hot white chocolate sauce. Each of these tempting courses will be served with a glass of complementary wine to ensure every mouthful is truly blissful.
Award-Winning Wines
March's event will offer the chance to sample five glasses produced by Fiuza, which has pioneered growing French grapes alongside native varieties in Portugal. The company is the outcome of a partnership between the Fiuza family and Australian oenologist Peter Bright, which has resulted in a range of international and national varietal wines as well as delicious blends. Located in the province of Ribatejo, the company runs four properties with great natural resources and excellent microclimates for vineyards. Every glass at the dinner has been chosen to complement each dish, beginning with the fruity white Três Castas that combines Fernão Pires, Chardonnay, Arinto and Vital grape varieties to deliver notes of peach, tangerine and kiwi... ideal to sample with the crab. While, the melt-in-your-mouth lamb will be perfectly paired with the spicy palette of the red Ikon, which is entirely produced using the much-admired Touriga Nacional variety. Each characteristic will be delved into and explained on the night by an internationally renowned bilingual oenologist, providing an exciting and interesting insight into each taste.
Book Your Place Now
The wine and food pairing dinner at Penina Hotel and Golf Resort's Le Grill restaurant will be starting at 8.15pm on the 27th of March 2015. Tickets are available now for €41 per person (including wines) by calling (00 351) 282 420 200.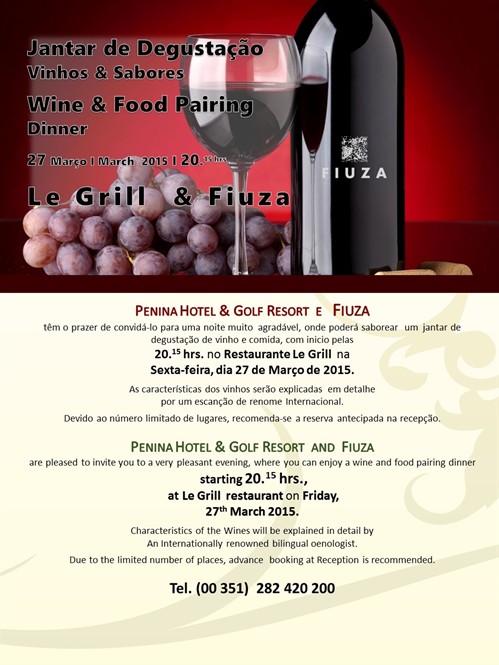 A True Taste of Portugal During an Algarvian Escape
If you're planning a luxurious getaway to the Algarve, why not take the opportunity to sample some of the most delectable dishes in the region? As well as exploring the surrounding natural beauty, golden beaches and crystal blue sea, Le Grill's wine-tasting event could be the ideal chance to enjoy a true taste of Portugal. Penina Hotel & Golf Resort also offers an array of impressive facilities that'll ensure an unforgettable holiday, including the Sir Henry Cotton Championship Course, the largest private outdoor pool in the Algarve and much more. Find the latest offers and packages here for a sun-soaked five-star escape.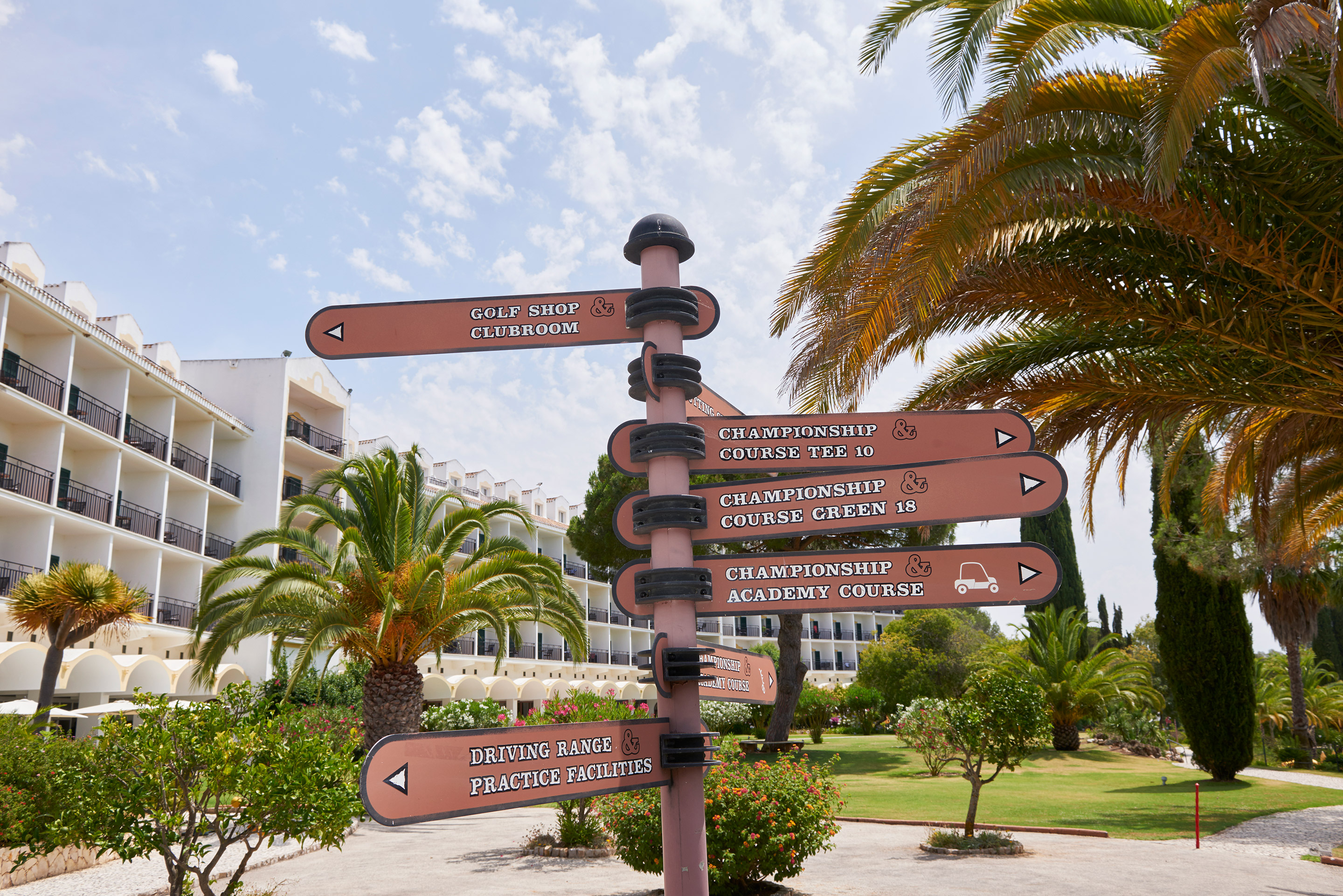 Golf Holidays at Penina Hotel & Golf Resort
Join us for a five-star getaway in the Algarve, filled with great golf, unrivalled gastronomy, exciting evening entertainment and a luxury stay at Penina Hotel & Golf Resort: all included with our selection of exclusive 3 or 7 night golf packages.
Click here for more
The International Pairs World Final 2017
Last November, Penina Hotel & Golf Resort hosted the International Pairs World Final. Take a look at some of the highlights as they played out on our stunning Sir Henry Cotton Championship Course.
Click here for more