January Food and Wine Pairing Dinner at Penina
7 January 2015
---
Friday 16th January at 8:15pm in Le Grill
To book, call 282 420 200
Penina Hotel & Golf Resort is delighted to invite you to an evening of delicious food and accompanying fine wine. Held in our luxurious Le Grill restaurant, home of first-class dining at Penina, you'll be treated to five amazing courses, each of which is complemented by a carefully selected wine provided by Casa Agrícola Roboredo Madeira. An experienced oenologist will also be on hand to guide you through your culinary journey. We advise booking in advance to avoid disappointment.
Fresh Seafood and Other Culinary Delights
Having held two very successful wine pairing dinners in 2014, one in May and one in July, we wanted to get 2015 underway with another evening of some of the Algarve's best cuisine. The menu we've created encapsulates both the heritage of the region and Penina's five-star service. As you might expect with the fishing industry heritage in the Algarve, there is plenty of fish on the menu. The amuse bouche consists of sushi maki and salmon caviar, the second course is prawn and mushroom fettucini, while the third is tender roasted loin of monkfish. Also on the menu is Portuguese style roasted beef, and hazelnut and almond tort.
A Wine Tasting Journey
While you are enjoying each of these sumptuous courses, an expert oenologist will be guiding you through the accompanying wines. While there are basic rules everyone can follow for pairing food and wine, it takes a keen palate and lots of experience to successfully choose a wine that complement each individual flavour in your meal. Each subtle note in a top quality wine has its own ideal accompaniment, and the oenologist will be on hand to guide you through the tasting process, adding an extra level of delight to an evening of good food.
The five wines served will be from Casa Agrícola Roboredo Madeira, who have been producing excellent wine in the north of Portugal since 1966. Each wine has its own distinct tasting notes, from the CARM Branco, with its floral aroma and light citrus notes, to the CARM Reserva Tinto, which has an intense and fresh liquorice flavour.
Book Your Place Now
Our wine and food pairing dinner takes place on the 16th January at 8:15pm. Tickets are available for only €41 per person, including wine. We advise booking early to avoid disappointment.
To book, call 282 420 200.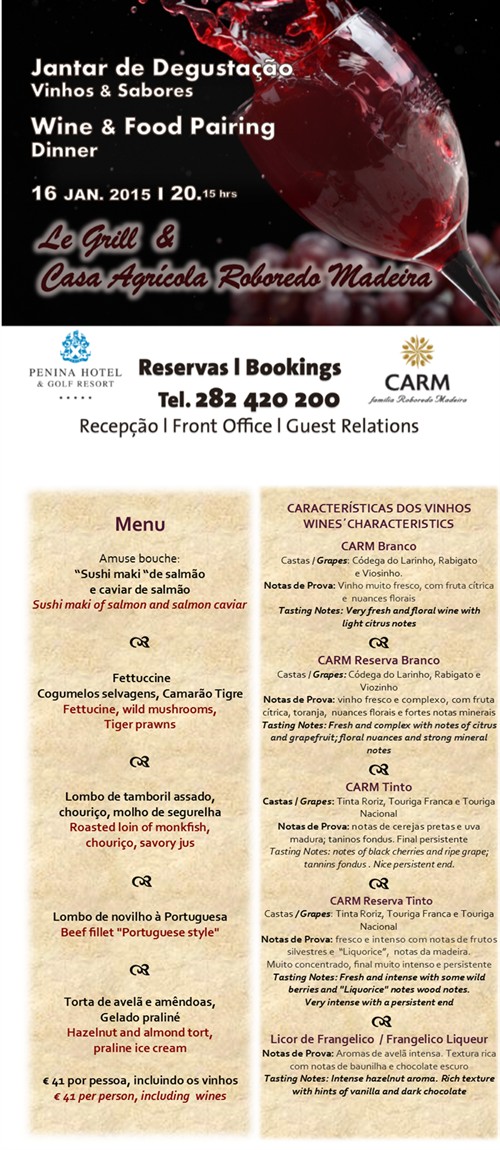 Turn an Evening of Fine Dining into an Unforgettable holiday
If the thought of an evening of authentic Portuguese food has you yearning for a break in the Algarve, look no further than our amazing offers at Penina Hotel & Golf Resort. One of our most popular packages is our Golf, Bed and Breakfast Package, available from €98 per night. Along with a night in our five-star hotel, you'll also get a delicious buffet breakfast and a round of golf on one of our famous resort courses.
Click here to book your holiday or find out more.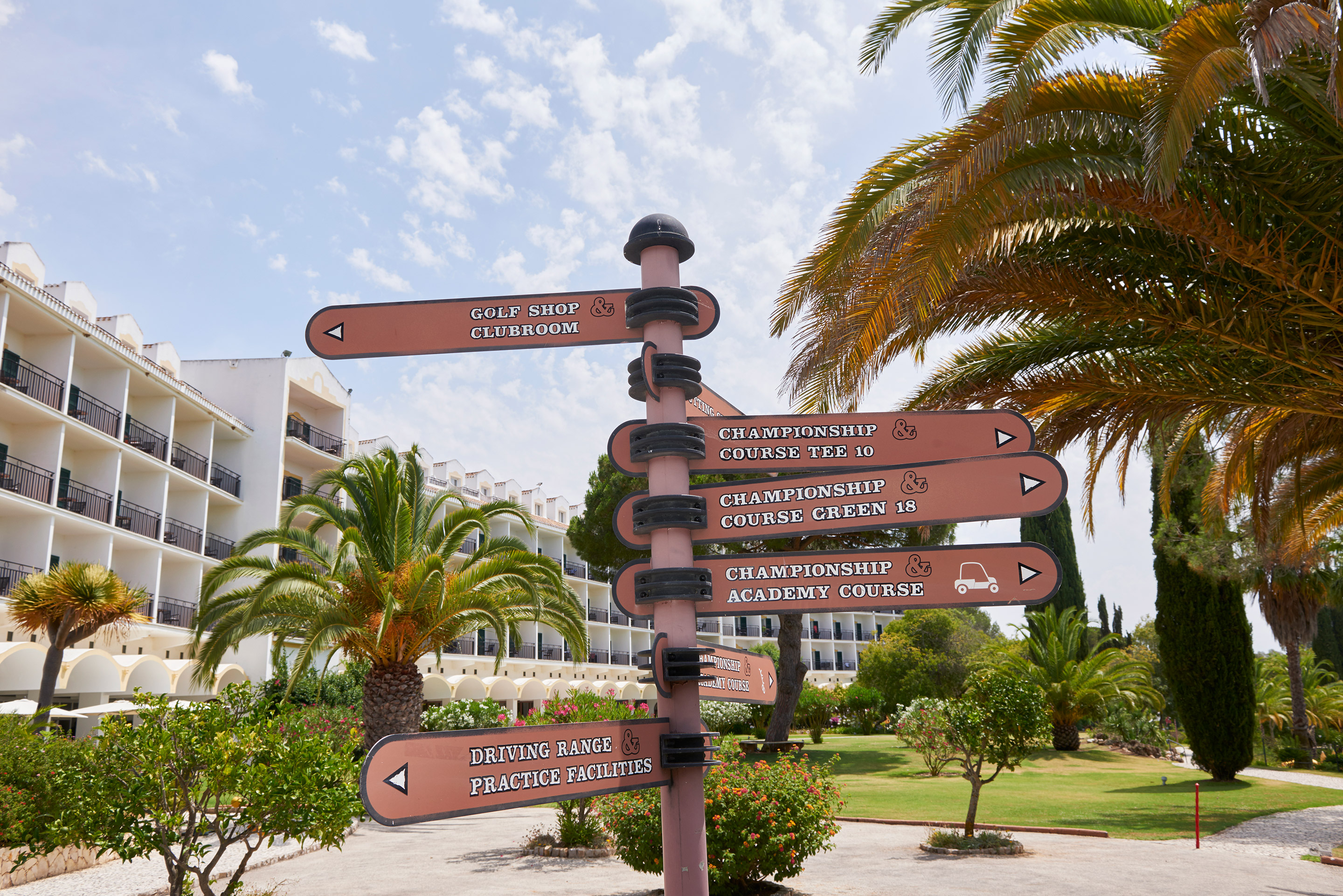 Golf Holidays at Penina Hotel & Golf Resort
Join us for a five-star getaway in the Algarve, filled with great golf, unrivalled gastronomy, exciting evening entertainment and a luxury stay at Penina Hotel & Golf Resort: all included with our selection of exclusive 3 or 7 night golf packages.
Click here for more
The International Pairs World Final 2017
Last November, Penina Hotel & Golf Resort hosted the International Pairs World Final. Take a look at some of the highlights as they played out on our stunning Sir Henry Cotton Championship Course.
Click here for more