Fine Food and Wine Pairing Dinner: 29th May at 20:15
21 May 2014
---
Experience an Evening of Fine Food and Excellent Wine Pairings at Le Grill Restaurant
Le Grill restaurant at Penina Hotel & Golf Resort
29th May at 20:15
€41 per person for four courses
We're delighted to invite you to an evening of fine food and expert wine pairings in Le Grill Restaurant at Penina Hotel & Golf Resort. Join us for a four-course meal of delicious local cuisine and high-quality wine provided by our friends at Fiuza, who will also be on hand to explain the finer points of wine pairing. The food and wine pairing dinner will take place at 20:15 on Thursday 29th May at 20:15, and spaces are sure to go quickly.
As part of this upcoming evening, the team at Le Grill have put together a fantastic menu that's full of seasonal and local delicacies. On the menu are the likes of poached fillet of turbot with lemon verbena foam, and chargrilled beef fillet with red wine ristretto. Each of these sumptuous dishes will be accompanied by a carefully chosen Fiuza wine.
Combining top-quality wine with fine dining
Pairing wine with food is certainly not a new idea. However, it has developed from an instinctive decision to an almost scientific process. The core idea is simple: choose a wine that complements the food and its flavours, without overpowering it. Wine pairing can go far beyond this, taking into account acidity, sweetness and the weights of the wine. An effective pairing can add a whole new layer to a dining experience.
Fiuza, who specialise in producing high-quality Portuguese wine, have put together a selection of their own varieties for the upcoming evening at Le Grill. From the Fiuza Alvarino, with its hints of passion fruits and notes of mineral, to the vibrant purple-red Tinto, with its intense chocolate flavour, there are wines to suit all palates. Fiuza's knowledgeable bilingual Sommeliers, who have honed their craft over many years, will go into detail about the complexity and character of each wine.
The upcoming wine and food pairing dinner is available at €41 per person for four-courses. Advanced booking is recommended to avoid disappointment. To reserve your space, call 282 420 200.
See full menu and wine list below: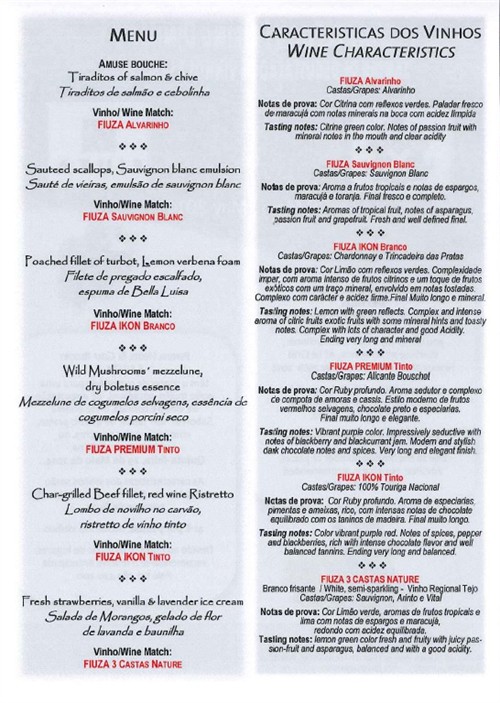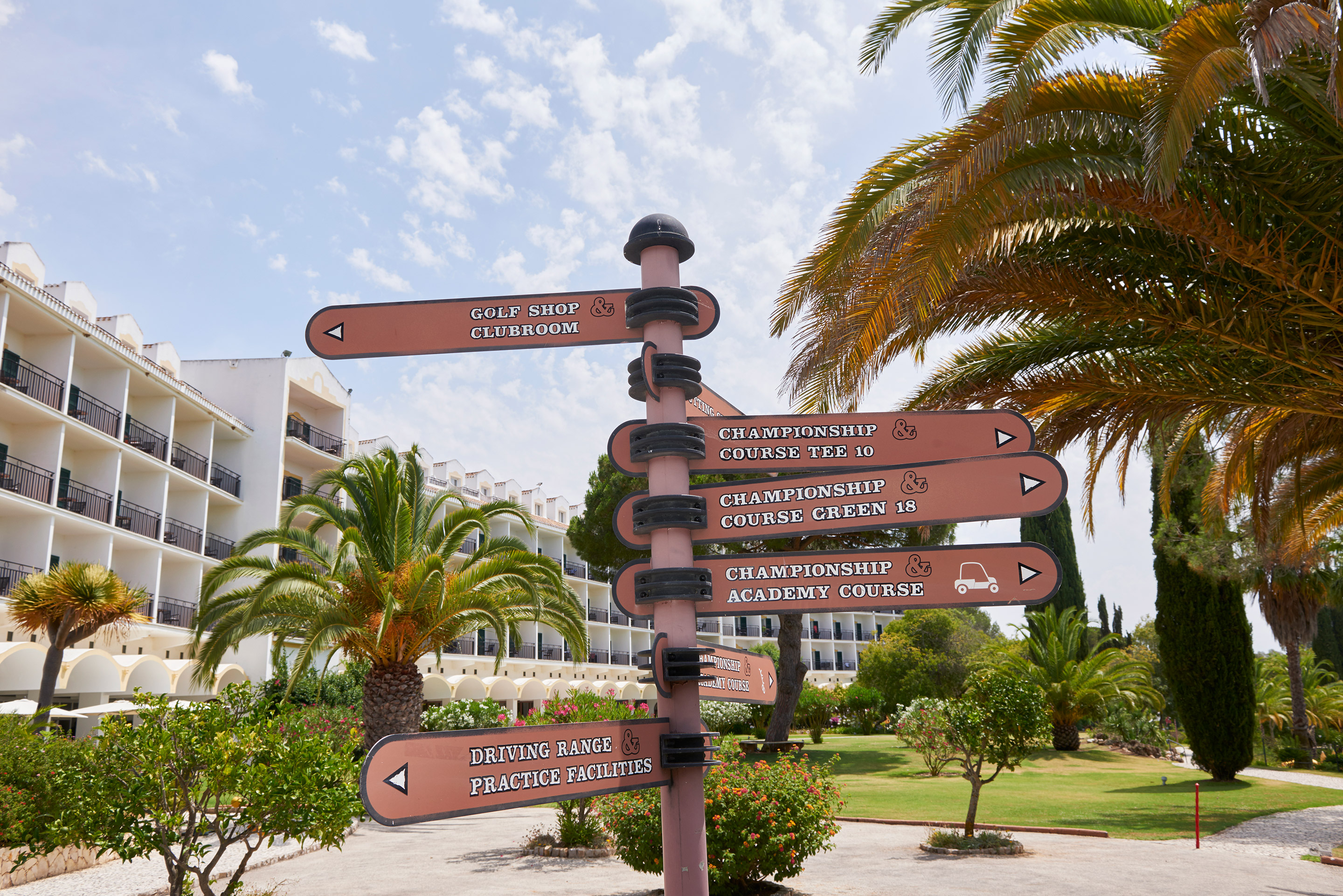 Golf Holidays at Penina Hotel & Golf Resort
Join us for a five-star getaway in the Algarve, filled with great golf, unrivalled gastronomy, exciting evening entertainment and a luxury stay at Penina Hotel & Golf Resort: all included with our selection of exclusive 3 or 7 night golf packages.
Click here for more
The International Pairs World Final 2017
Last November, Penina Hotel & Golf Resort hosted the International Pairs World Final. Take a look at some of the highlights as they played out on our stunning Sir Henry Cotton Championship Course.
Click here for more