Visit Penina for an Excellent Value Family Holiday
30 September 2014
---
A Fun-Filled, Five-Star Family Holiday
With the summer approaching, and the school holidays right around the corner, it's the perfect time to enjoy a family holiday. However, that inevitably means finding an affordable destination, which meets the requirements of everyone in the family. And, as anybody who has attempted this monumental task before knows, this can be very tricky.
Never fear, however, as we think we've got the perfect solution right here at Penina Hotel & Golf Resort. We have a number of great value offers, and an array of five-star facilities to entertain adults and kids alike.
A Range of First-Class Amenities
On top of Penina's supremely-comfortable rooms, the hotel also has the largest outdoor private pool in the whole of the Algarve, three golf courses, games room, floodlit tennis courts, a driving range, billiards room and more. With all of these great activities on offer, you're not going to run out of fun things to do.
Plus, we're able to provide specialist equipment for many of these activities, including tennis racket hire and a fully-stocked golf shop. If you want to brush up on your skills, our resident golf and tennis pros are on hand to provide tips and lessons.
A World Class Kids Club
If the kids are getting restless and you want to enjoy a bit of time to yourself, the Kangaroo Club provides a fantastic solution. With a range activities for kids aged 3-12 years, as well as constant supervision and extensive safety measures, you can feel reassured that your child is having fun in a safe environment.
The Kangaroo Club activities include football, table tennis, arts & crafts, face painting, time in the children's swimming pool and much, much more. Plus, the Kangaroo Restaurant can provide delicious, child-friendly lunches and dinners.
Heading Out Into the Algarve
While it's true that there's no shortage of activities to try your hand at while staying at Penina, sometimes it's nice to have a change of scenery by exploring the picturesque surroundings. We even have rental bicycles available, if you're feeling energetic.
The list of things to do and sights to see in the Algarve is practically endless, but the Slide & Splash water park is a thrilling day out for the whole family, and the Zoomarine theme park provides opportunities to watch tropical bird shows and even swim with dolphins. However, simply head in any direction from Penina, and sooner or later you'll be sure to reach a picturesque beach or bustling market town.
Great-Value Family Holidays
It's plain to see that Penina Hotel & Golf Resort can provide a memorable holiday for the entire family. Whether you're spending time as a family, or doing your own thing, there's always something to keep you entertained.
If you're looking for a fun-filled family holiday this summer, take a look at our latest offers, where you'll find our best-value deals, including a number of fun-filled family packages.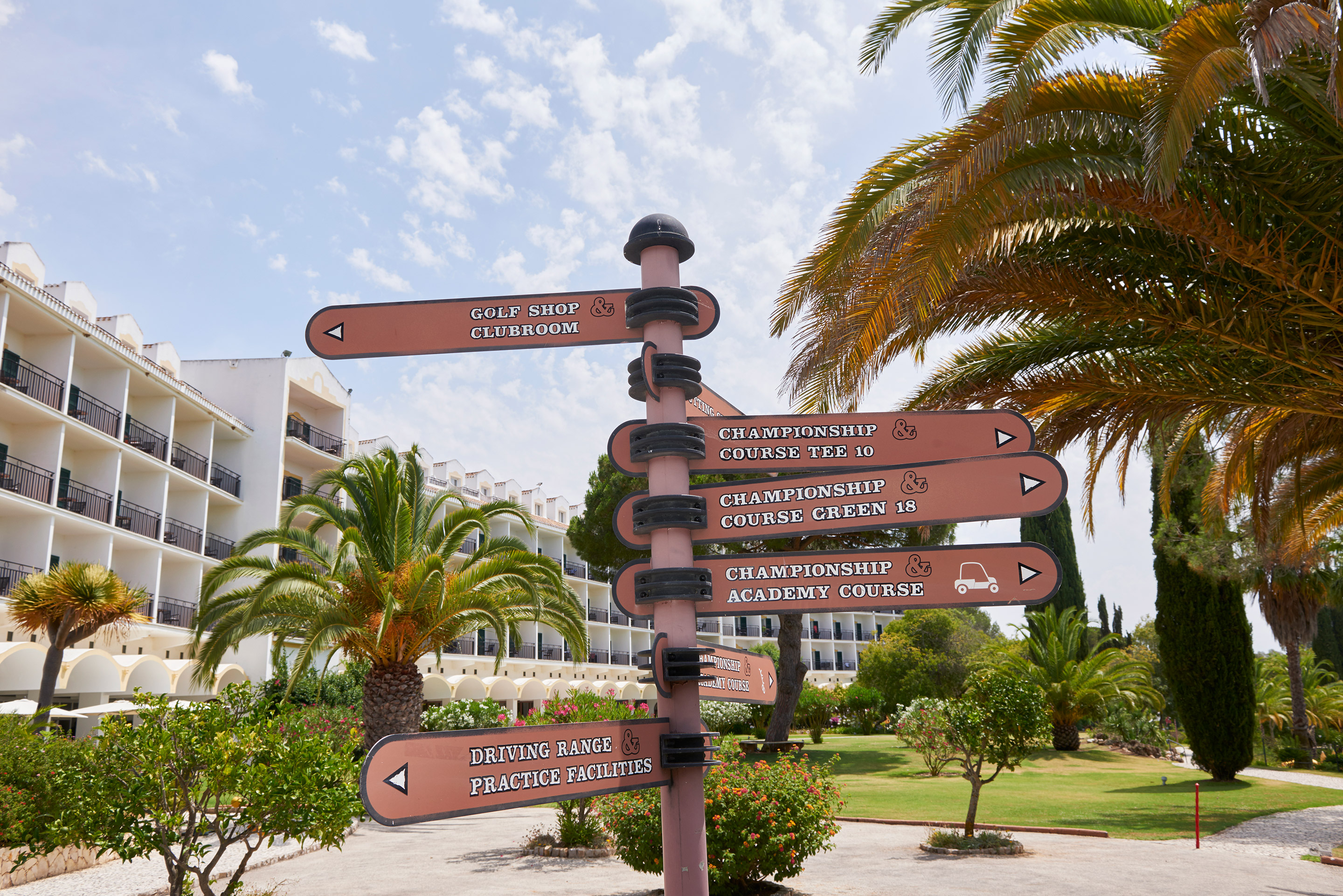 Golf Holidays at Penina Hotel & Golf Resort
Join us for a five-star getaway in the Algarve, filled with great golf, unrivalled gastronomy, exciting evening entertainment and a luxury stay at Penina Hotel & Golf Resort: all included with our selection of exclusive 3 or 7 night golf packages.
Click here for more
The International Pairs World Final 2017
Last November, Penina Hotel & Golf Resort hosted the International Pairs World Final. Take a look at some of the highlights as they played out on our stunning Sir Henry Cotton Championship Course.
Click here for more