Fine Wine and Local Food Pairing Dinner on the 4th of July 2014
27 June 2014
---
An Evening of Tasting Notes and Tantalising Fine Food awaits at Le Grill Restaurant
Served at Le Grill Restaurant at Penina Hotel & Golf Resort
€41 per person for four courses, petit fours and wine pairings
4th of July 2014 at 20.15
In association with Herdade Grande, we are pleased to invite you to an evening of fine wine paired with four delicious courses of local and international cuisine. Five wines will be provided by Herdade Grande, whose vineyards in the Alentejo region of Portugal provide an array of high quality grape varieties. An internationally renowned Oenologist will be on hand to explain the intrinsic characteristics of each glistening glass, ensuring the evening is both informative and entertaining. We advise advance booking for the exciting event, which begins at 20.15 on Friday July the 4th 2014.
After the success of our previous pairing event on the 29th of May, our team of chefs at Le Grill Restaurant have created a new menu inspired by local cuisine and flavour combinations internationally admired. Beginning the evening with a delicious shrimp popcorn amuse bouche, sensational seafood courses offer fresh scallops served in refreshing lemon and mint, followed by monkfish partnered with smoked paprika Linguiça sausage and balsamic caviar. The indulgent mini Rossini Burger, named after the 19th century Italian composer, combines succulent beef with foie gras and shaved truffles...and is followed by flavoursome noisettes of lamb seasoned with rosemary and pine nuts. These exceptional taste sensations will each be paired with their perfect wine accompaniment and a truly tempting petit fours selection will finish the evening.
The Science of Pairing
Perfectly pairing wine with food is not as straightforward as it may sound. Each course needs to be deconstructed to understand the delicate interplay between each ingredient and decide the overriding focus for the pairing. Every flavour has its own ideal accompaniment however it takes true understanding to be able to find one bottle that will enhance every characteristic in each course. The balance required needs the careful crafting of a connoisseur and there will be the opportunity to find out more about the process from the internationally renowned Oenologist available on the night, who will be on hand to discuss the tasting notes of each glass being served.
The five glasses available will be from Herdade Grande's range of fine wines. Their Portuguese vineyards grow national and international grape varieties that are specially selected for their adaptability to the area of Alentejo. This process ensures the local wine characteristics are preserved; all of which will be ideally and deliciously matched with the local cuisine created by Le Grill. From the refreshingly sweet honey and citrus notes of the Herdade Grande Branco, to the lingering fruity notes and full-bodied intensity of the garnet coloured Herdade Grande Gerações, the evening will provide tastes to inform and excite every palette.
The Wine and Food Pairing Dinner is available at €41 per person for four courses, alongside the shrimp amuse bouche and petit fours. Advanced booking is recommended to avoid disappointment. To reserve your space, please call 282 420 200.
See full menu and wine list below: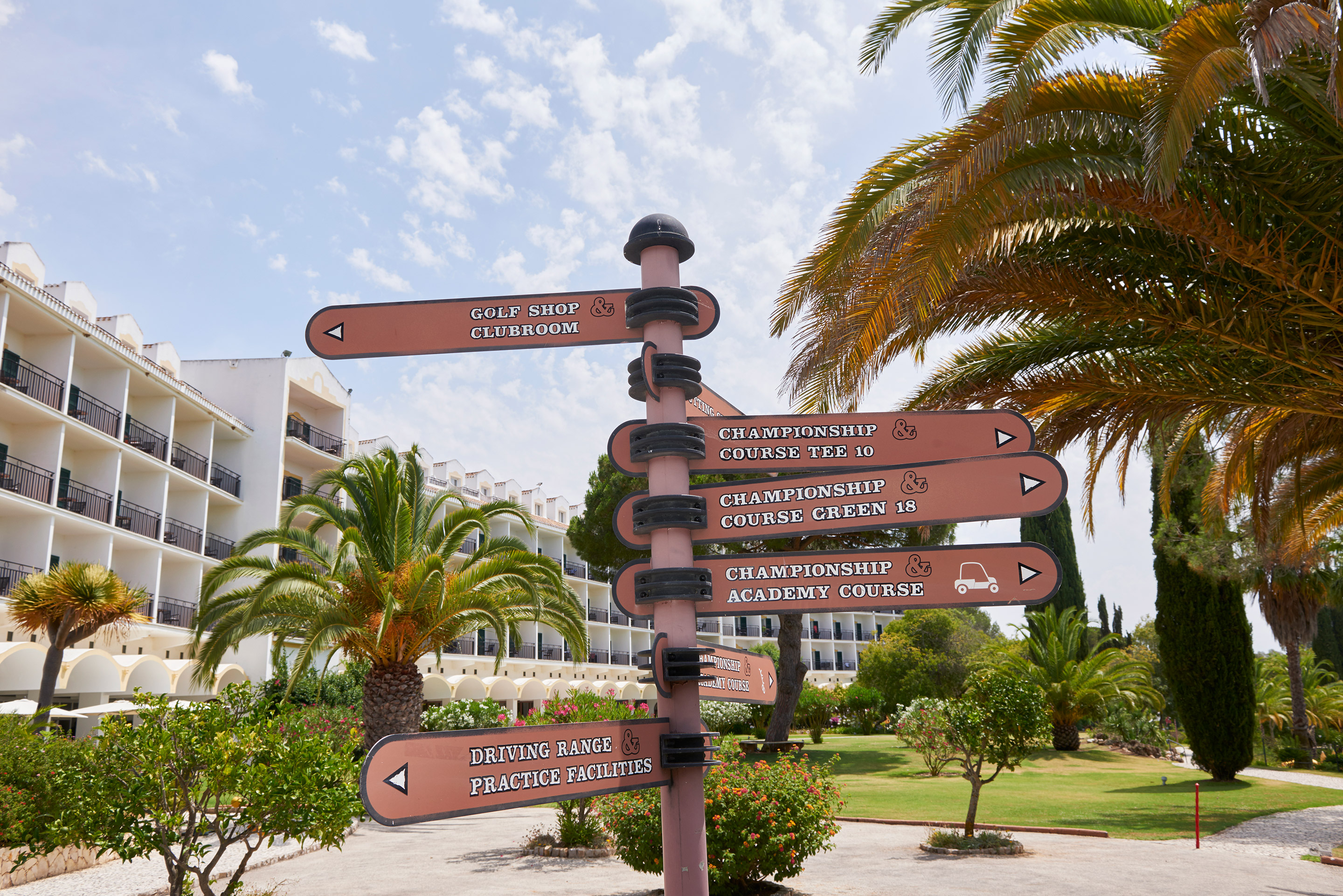 Golf Holidays at Penina Hotel & Golf Resort
Join us for a five-star getaway in the Algarve, filled with great golf, unrivalled gastronomy, exciting evening entertainment and a luxury stay at Penina Hotel & Golf Resort: all included with our selection of exclusive 3 or 7 night golf packages.
Click here for more
The International Pairs World Final 2017
Last November, Penina Hotel & Golf Resort hosted the International Pairs World Final. Take a look at some of the highlights as they played out on our stunning Sir Henry Cotton Championship Course.
Click here for more