Christmas and New Year in the Algarve
26 October 2017
---
Enjoy a Five-Star Festive Season at Penina Hotel & Golf Resort
This Christmas, enjoy a festive five-star stay at Penina Hotel & Golf Resort; where you can delight in exceptional fine dining, great golf, fun-filled family days, and the biggest New Year's Eve party in the Algarve. Here's our guide to what you can expect from the festivities.
Christmas Golf at the Sir Henry Cotton Championship Course
Here in the Algarve, golf is an essential part of a spectacular Christmas, and this winter golfers can take to our renowned Sir Henry Cotton Championship Course for the Penina Christmas Competition and Penina New Year Trophy - teeing off on the mornings of Christmas Eve and New Year's Eve, respectively.
Renowned as the first 18 Hole Championship Course in the Algarve, our ten time host of the Open de Portugal has established itself as one of Europe's best. Boasting glorious, pine-flanked greens; and bordered by streams, water hazards and precarious ditches, the course is as beautiful as it is challenging - making for an exhilarating and satisfying round.
Festive Family Fun in the Algarve
Christmas is all about family, and our five-star resort ensures that adults and kids get the perfect blend of family time, fun and relaxation. And what's more, children under 12 can stay and dine for free*.
Our fully supervised Kangaroo Kids Club features both indoor and outdoor play areas, and is packed with state-of-the-art equipment and entertainment. Here children are spoilt for choice when it comes to having fun; where a swimming pool, climbing area, football pitch, bicycle track and sandpit - complete with seesaws, swings, slides and climbing obstacles, are but a few of the facilities children can look forward to! Throughout the holiday season, our Kangaroo Kids Club will also be home to an everchanging lineup of activities, where festive fun can be had in a series of creative workshops and dedicated sports academies.
Penina's 360 acres of grounds and natural beauty are perfect for family nature walks and rambling - whilst the surrounding area offers a range of outstanding natural beauty, from stunning coastlines to rugged mountain peaks.
Other facilities include all-weather tennis courts, gym, sauna, massage treatments, billiards table, bicycle rental service, and first-rate golf facilities. The hotel also boasts the largest pool in the Algarve, three golf courses, and a stunning academy, complete with driving range and all the trimmings.
So whether you're coming as a family, or are looking for something more intimate, we've got you covered this Christmas.
Christmas & New Year's Eve Dining
Our Winter Menus are here, and it's already beginning to taste a lot like Christmas at Penina Hotel & Golf Resort! Where guests can look forward to a flavoursome festive season - filled with traditional turkey roasts, seafood specialities, and more chocolate and Champagne than one could probably care to imagine.
Not to be missed is a visit to the elegant surroundings of Le Grill Restaurant - where our Christmas Eve Dinner, Christmas Day Lunch, and New Year's Eve Dinner will deliver exceptional festive flavours, across five delectable courses.
For a less formal, but equally as delicious dining experience, look no further than Sagres Restaurant; where Christmas Day Dinner and New Year's Eve Dinner will unveil gorgeous buffets of succulent slowcooked meats, sumptuous seafood, and toothsome sweet treats.
In addition, all seasonal dining at Penina Hotel & Golf Resort will also be complemented by a selection of perfectly paired wines from across Portugal - with all beverages included in the menus.
The Biggest New Year's Party is at Penina!
After dinner, it's time to don your evening attire and join us for the biggest New Year's Eve party in the Algarve; which will this year adopt a swanky, seductive, burlesque theme.
Expect live music, exciting entertainment, and an after party which will have you dancing into the early hours!
In anticipation that there may be a few sore heads on New Year's Day, we will also be offering a late checkout to all of our guests (until 4pm). A New Year's Day Brunch will also be served from 11.30am - supplying a delicious hot, cold and dessert buffet to aid in nursing your hangover.
Book Your Five-Star Festive Stay at Penina Hotel & Golf Resort
Are you dreaming of a five-star festive season in the Algarve? Book your stay today and join us for exceptional dining, great golf, family fun, and the best New Year's Eve party in Southern Portugal! Take a look at our latest Christmas and New Year Offers - where children under 12 can stay and dine free when sharing a room with parents*.
*Terms and conditions apply.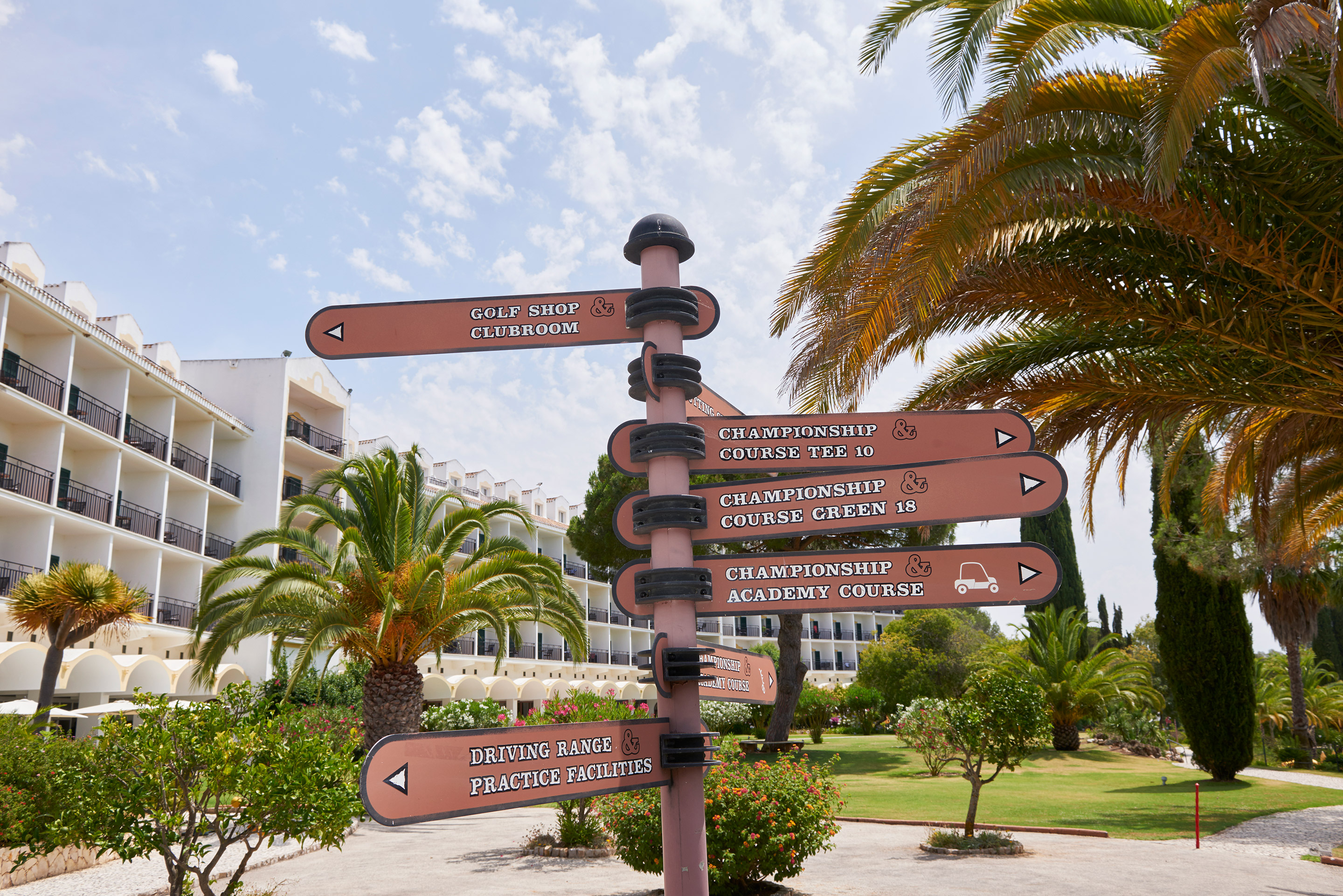 Golf Holidays at Penina Hotel & Golf Resort
Join us for a five-star getaway in the Algarve, filled with great golf, unrivalled gastronomy, exciting evening entertainment and a luxury stay at Penina Hotel & Golf Resort: all included with our selection of exclusive 3 or 7 night golf packages.
Click here for more
The International Pairs World Final 2017
Last November, Penina Hotel & Golf Resort hosted the International Pairs World Final. Take a look at some of the highlights as they played out on our stunning Sir Henry Cotton Championship Course.
Click here for more